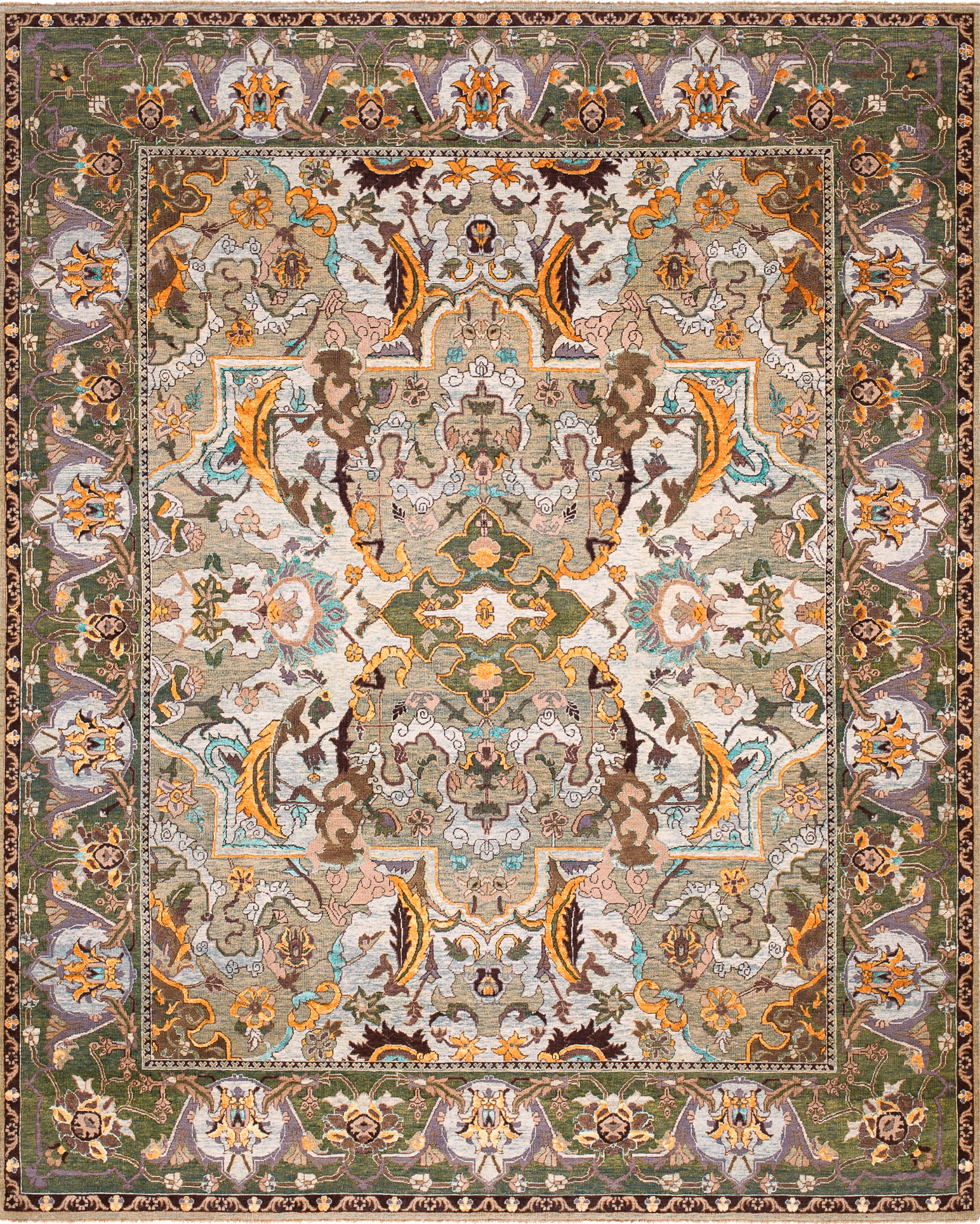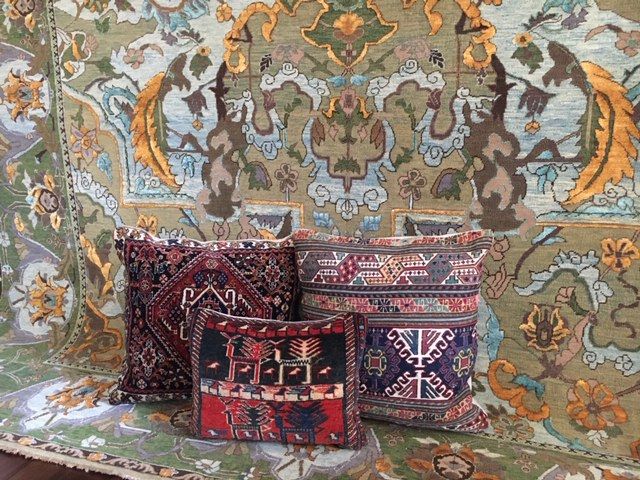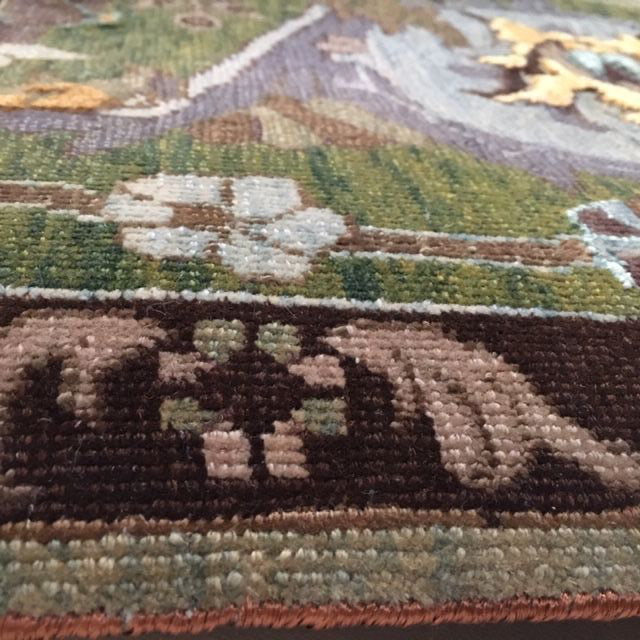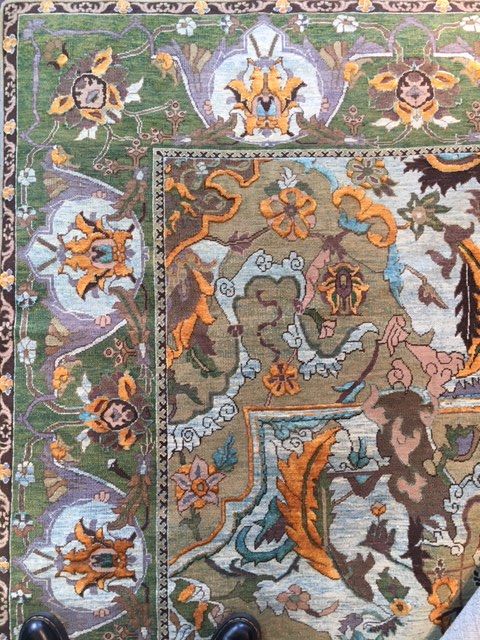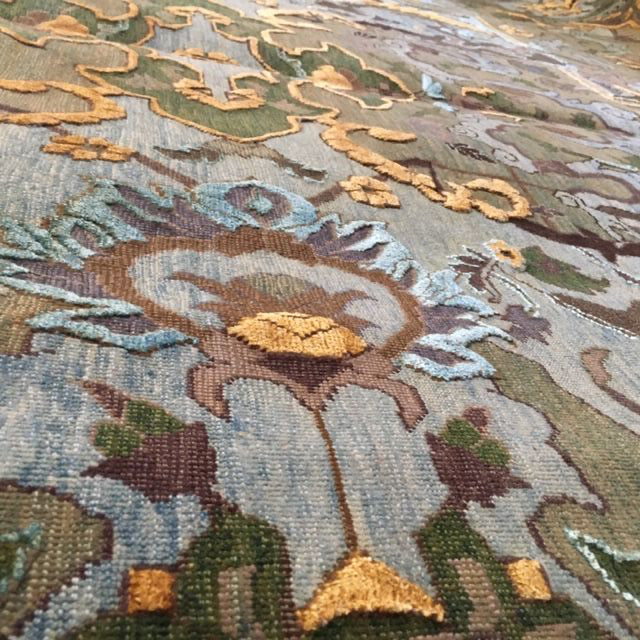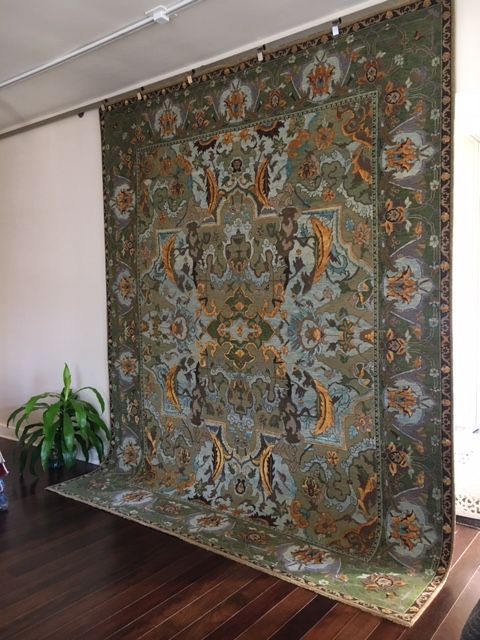 Polonaise Collection Bayswater from Jan Kath
This elegant rug from Jan Kath would be just as at home in a ballroom or a living room.
The Polonaise Collection from Jan Kath is a love letter to a series of rugs, that upon being first exhibited publicly in Europe in the 19th Century as Baroque masterpieces once belonging to the Polish Royal Court, were dubbed tapis Polonais or "Polish Carpets" by the French that rediscovered them. Thereby attributing them as Polish creations. While more learned study has placed the origins more acutely in 16th and 17th Century Persian weaving centers in Isfahan, the name has remained. Known for bold, flashy color and elaborate designs that tick all the boxes of the Baroque period, the surviving examples have sadly been worn down to an almost canvas-like, threadbare appearance. Their silks, now faded to near pastels if they even remain, and the fine precious metal wrapped threads of gold and silver that once signified the opulence and pomp of the era have tarnished with age. Jan Kath has sought to recreate these carpets, that must have been a positively scintillating display upon their arrival to the affluent and princely courts of Europe. From the coarser low cut wool pile, to the vivid selections of accent colors. Even down to copper wrapped selvedge edges, Jan Kath offers a glimpse into one of the most gilded eras in rug production.
The Bayswater Polonaise is one of our favorites from the collection. The classic styling meeting the exquisite material and execution of the higher and lower pile heights are stunning. This is one elegant carpet. 

This is just one example of the many wonderful rugs that we have in our showroom. Purchase through our site and have it shipped to you, or come see this or any of our other lovingly curated rugs and textiles in person in our 2037 NW Lovejoy Street showroom in NW Portland, Oregon.
Available in custom sizes upon request, contact us for further information.
Measures: 8'1" X 10'1"
Materials: Wool and Silk
Designed in Bochum, Germany
Hand-knotted in India
Rug Number #7970
Shipping calculated by weight via Shopify.
Polonaise Collection Bayswater from Jan Kath
Need more information on this item?
Contact Us
Phone our Showroom, we would be happy to answer your questions or assist in arranging an in-home trial of a rug. +1 971.444.2440
Contact