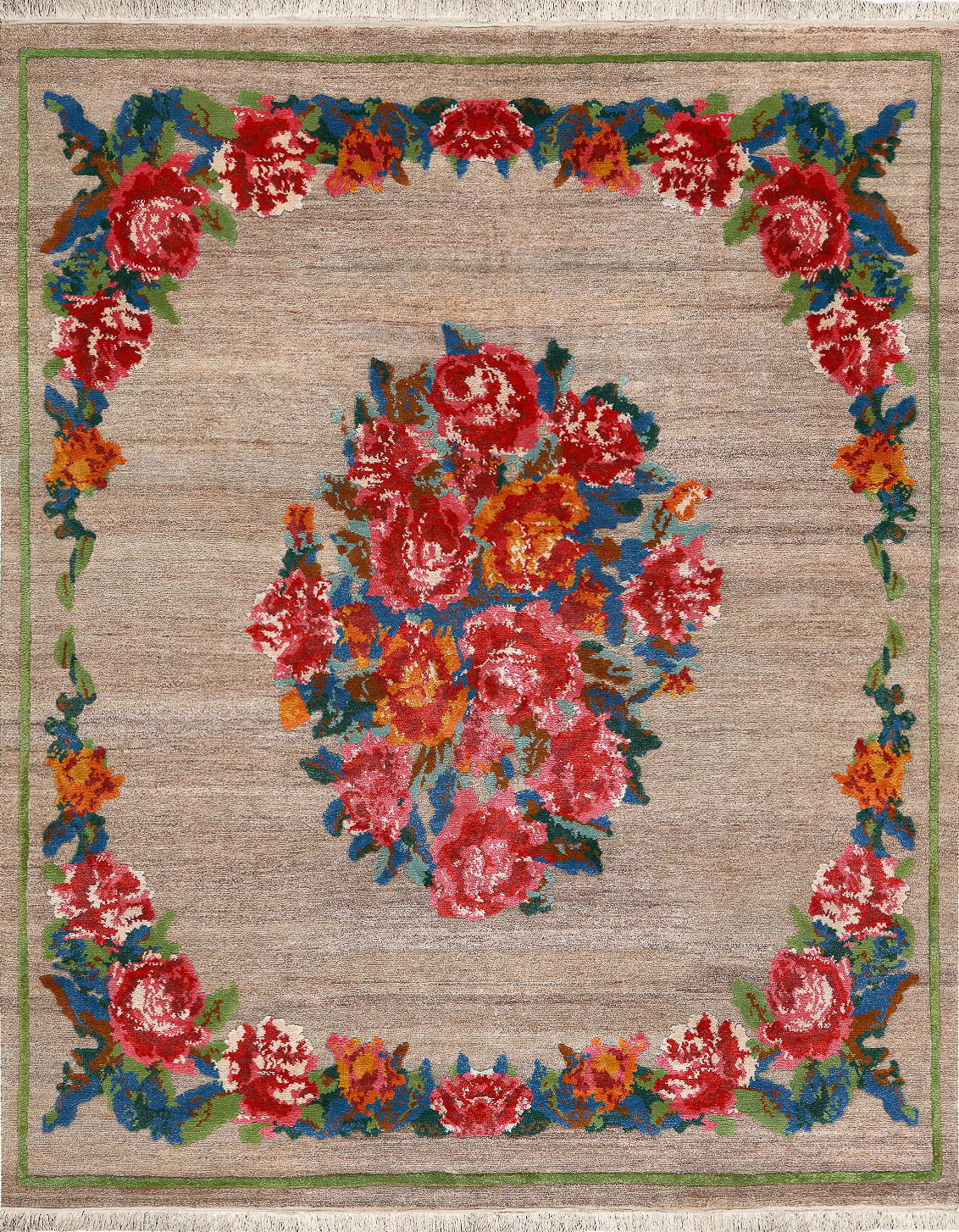 From Russia With Love Collection Sofianka from Jan Kath
East meets West in the From Russia With Love Collection from Jan Kath.
While more current events often color our opinions about regions and cultures, some timeless aspects cross all boundaries. In Jan Kath's From Russia With Love Collection much of the inspiration comes from the ubiquitous patterns often seen in Babushkas,  or head shawls, often so synonyms with older Slavic women that Babushka is an endearing term for Grandmother in the region. Jan Kath has sought to combine this motif with the tendencies for design ideas from these regions to influence the Persian production centers in Karabakh, and vice-versa, as they expanded to produce rugs and carpets for the growing European markets in the early 20th Century. This exchange of designs and idea is the central idea behind this collection. While we may differ on any number of subjects, a Grandmother is still a Grandmother. A flower is still a flower. A well made rug is still just that.
The Sofianka design from Jan Kath features an arrangement of roses as the central medallion and a ring of them taking the place of a traditional border and spandrel design. These are hand knotted in a blend of Himalayan wool and Chinese silk which has been left at a slightly higher pile height than the warm neutral wool and nettle pile that makes up the background open areas. 
This is just one example of the many wonderful rugs that we have in our showroom. Purchase through our site and have it shipped to you, or come see this or any of our other lovingly curated rugs and textiles in person in our 2037 NW Lovejoy Street showroom in NW Portland, Oregon.
Available in custom sizes upon request, contact us for further information.
Measures: 8'0" x 10'0"
Materials:
Designed in Bochum, Germany
Hand-knotted in Nepal
Rug Number #C-0944
Shipping calculated by weight via Shopify.
From Russia With Love Collection Sofianka from Jan Kath
Need more information on this item?
Contact Us
Phone our Showroom, we would be happy to answer your questions or assist in arranging an in-home trial of a rug. +1 971.444.2440
Contact