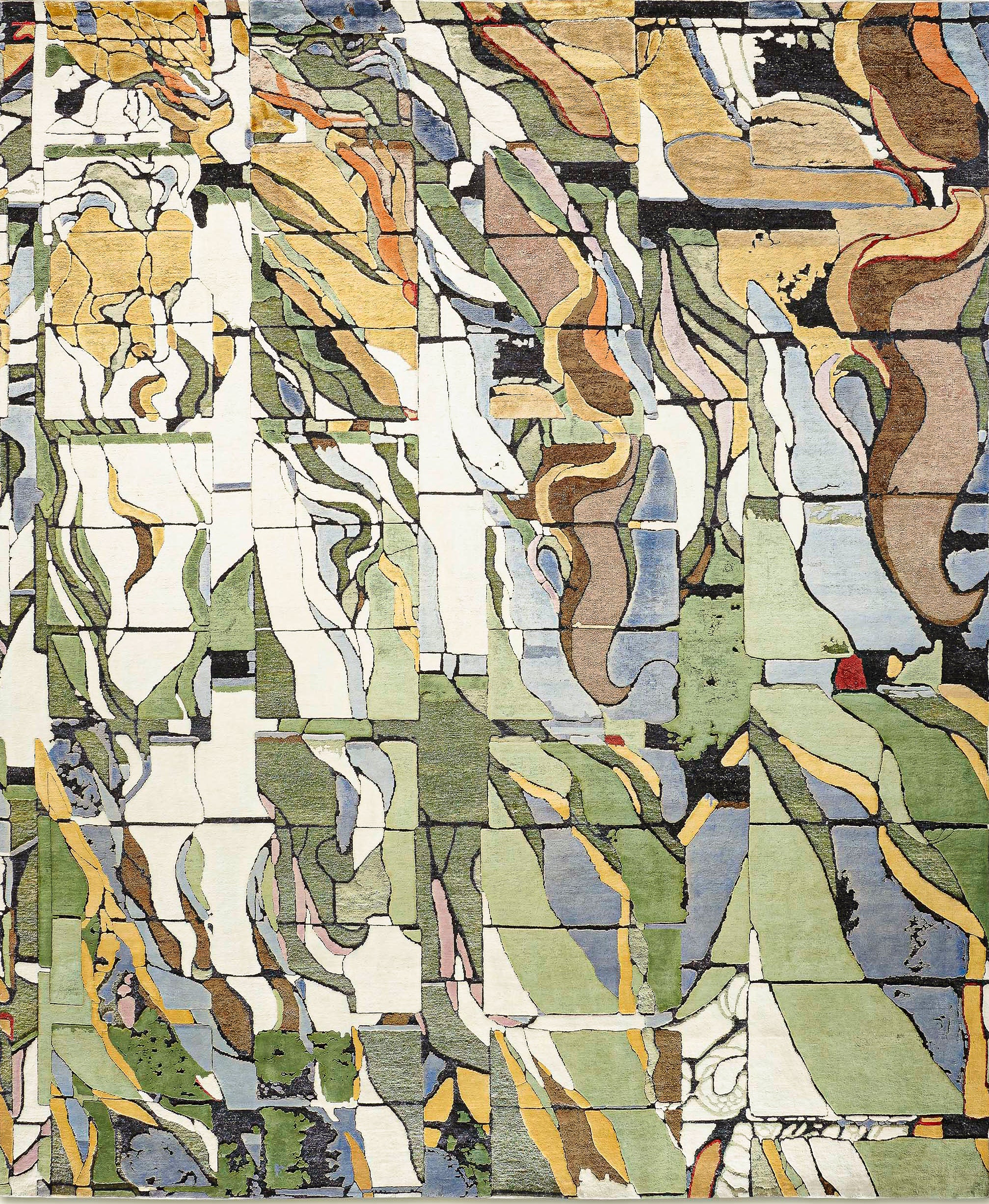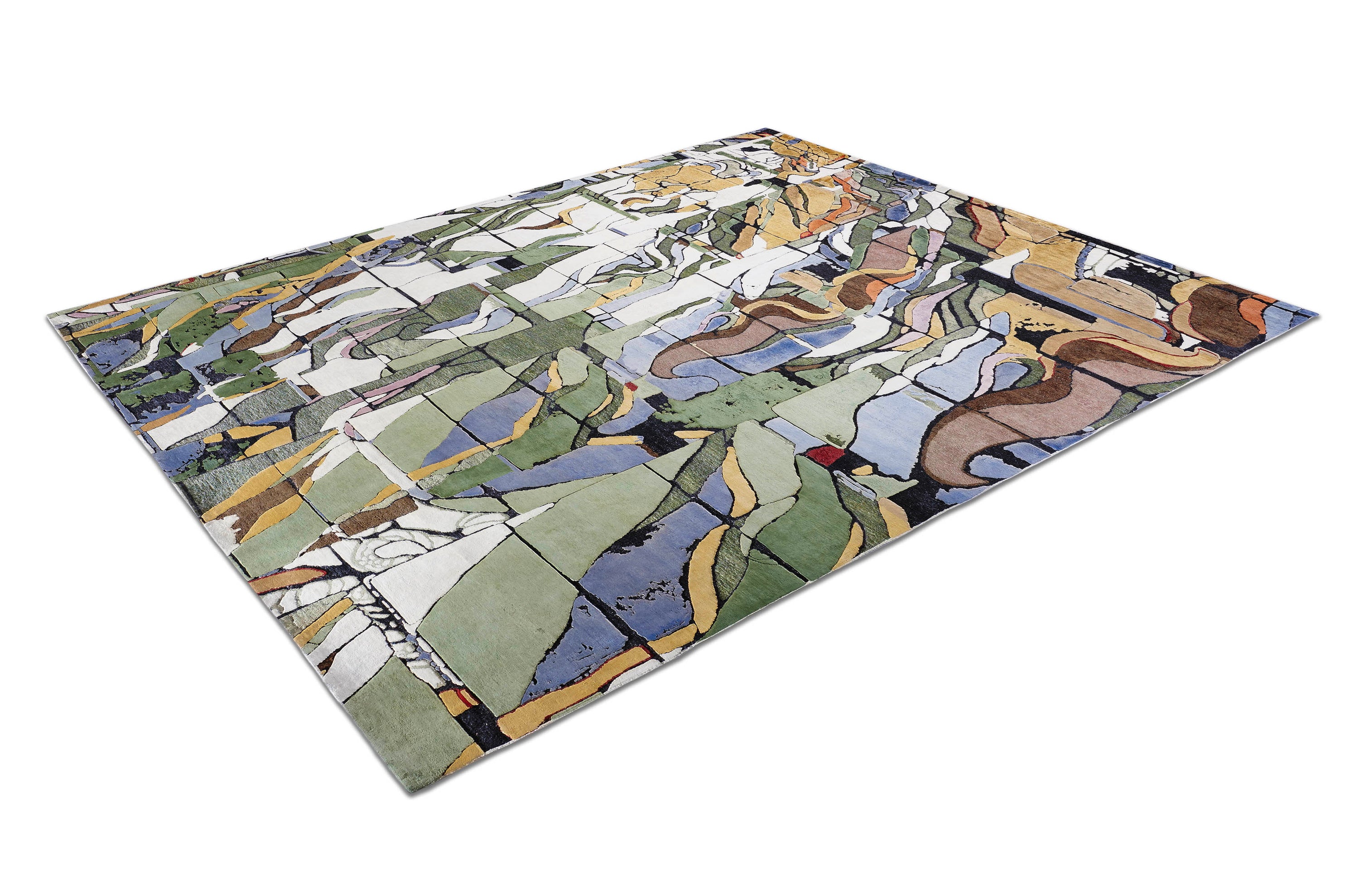 Embrace Me Holy Father No. 02 from Rug Star
More art than floor covering, this stained glass inspired 8x10 is nothing short of miraculous.
As the title of this rug suggests, there is an almost spiritual quality about this piece. Resembling a stained glass window, this combination of higher silk pile in white, blue, and earth tones against green and other areas of wool oxidized down to the foundation of the rug creates a stunning interplay of light and shadow across the surface. 
Rug Star rugs produced in India are made with what is called a Persian Weave. By using a single thread to produce each knot the refinement of the design can be controlled to almost a pixelated level. With this method the final washing process is integral to realize the ultimate vision of the design.
This is just one example of the many wonderful rugs that we have in our showroom. Purchase through our site and have it shipped to you, or come see this or any of our other lovingly curated rugs and textiles in person in our 2037 NW Lovejoy Street showroom in NW Portland, Oregon.
Available in custom sizes upon request, contact us for further information.
Measures: 8'0" x 10'0"
Materials: 30% Wool 70% Silk
Designed in Berlin, Germany
Hand-knotted in Rajasthan, India
Rug Number #RS-0070
Shipping calculated by weight via Shopify.
Embrace Me Holy Father No. 02 from Rug Star
Need more information on this item?
Contact Us
Phone our Showroom, we would be happy to answer your questions or assist in arranging an in-home trial of a rug. +1 971.444.2440
Contact