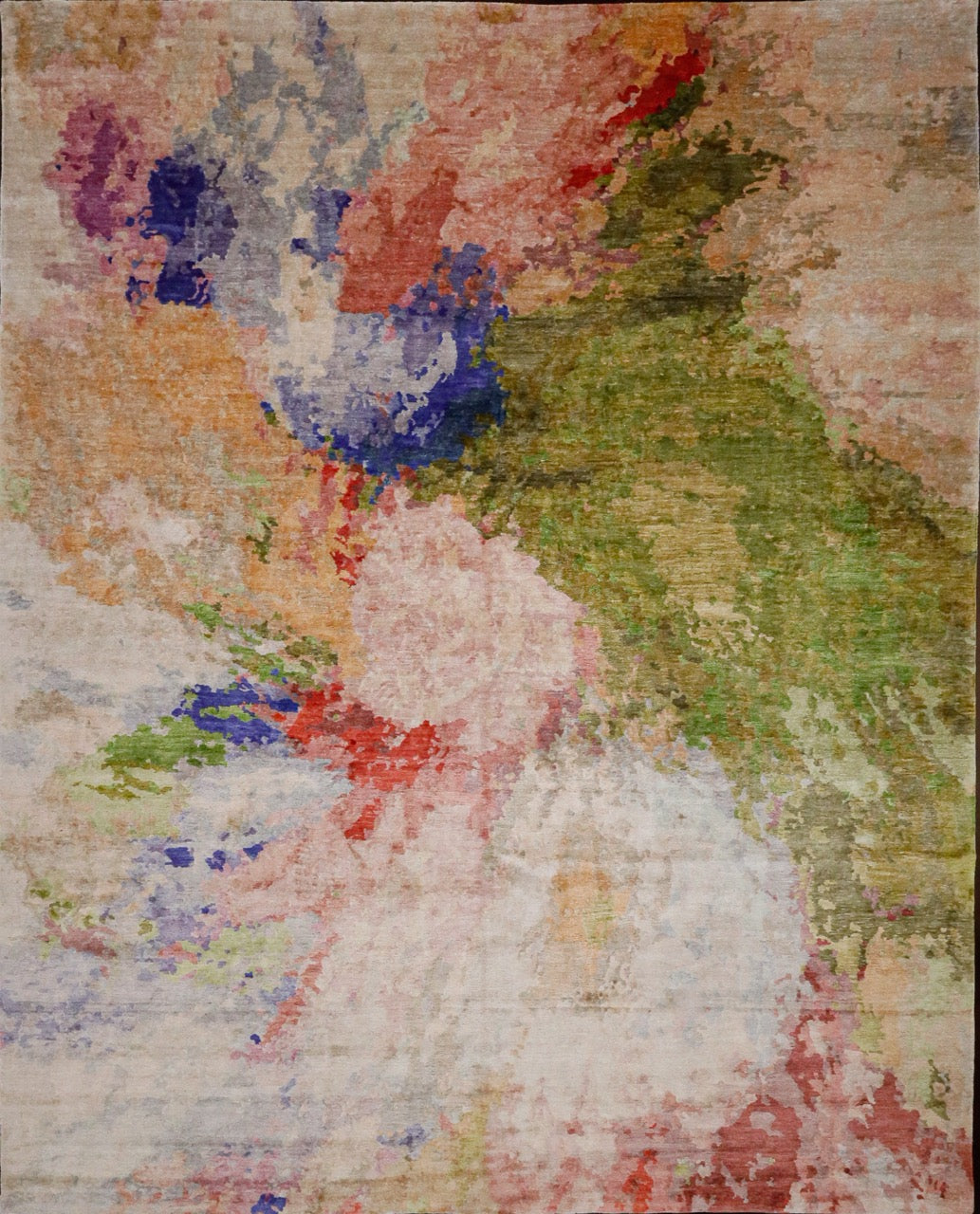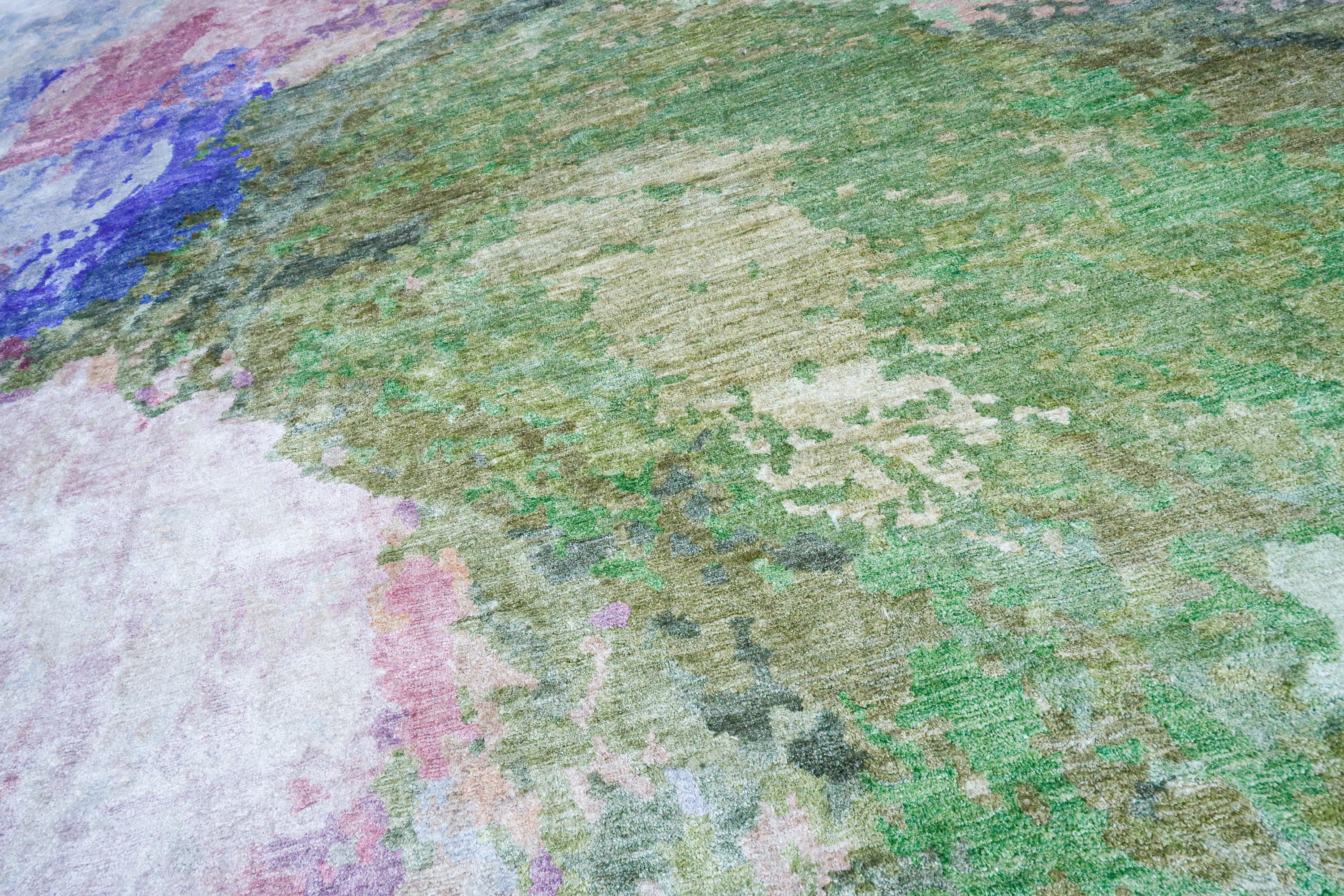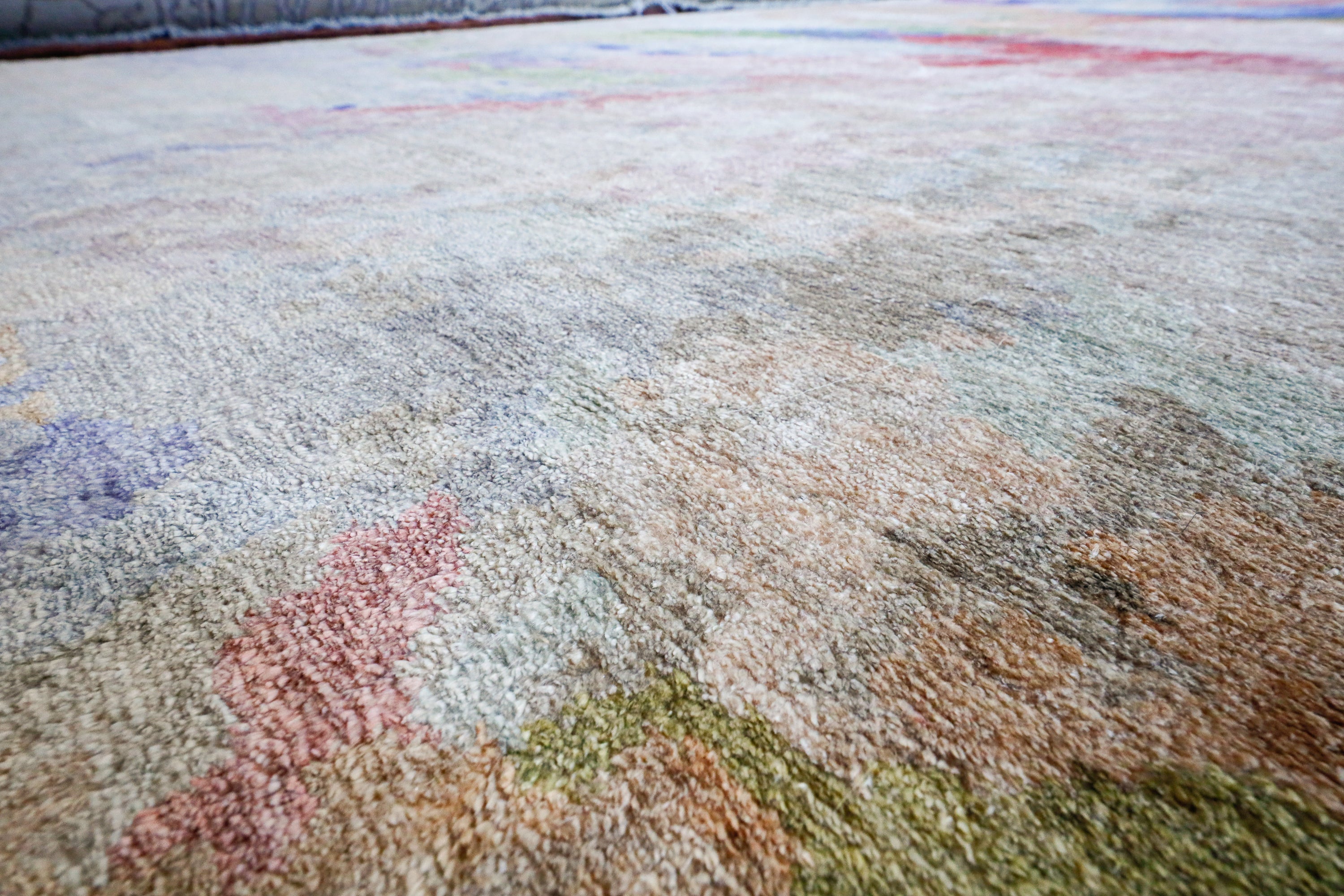 Monet from Wool & Silk Rugs 8x10 All Silk Rug
The Monet from Wool & Silk Rugs is a touching homage to the master of impressionist styles.

The Monet from Wool & Silk rugs is a wonderful homage to the Impressionism that they often capture so well in their rugs. The gentle confluences of color and shape can't help but create movement, which also plays with light and shadow from the dynamic all silk pile.
Wool & Silk is a direct reflection of the heart and soul of its founder, Erbil Tezcan. Combining a joy for life and thoughtful design with a deep knowledge and appreciation of the rug industry, Wool & Silk consistently produces some of the most unique and progressive contemporary looks in the rug industry. Recipient of several international awards for carpet design, as judged by his own peers and the greater industry, Erbil Tezcan finds often inspiration in antique Asian tapestries and impressionist art, yet many of the most striking Wool & Silk designs originate from his own landscape photography. His zeal for life is only matched by his integrity in the belief that within the medium of the simple rug or carpet the potential for it to be elevated into a refined work of art exists. He is fond of saying that his designs "have to be colorful, like our lives."
This is just one example of the many wonderful rugs that we have in our showroom. Purchase through our site and have it shipped to you, or come see this or any of our other lovingly curated rugs and textiles in person in our 2037 NW Lovejoy Street showroom in NW Portland, Oregon.
Available in custom sizes upon request, contact us for further information.
Measures: 8'1" x 10'0"
Materials: All Silk
Designed in New York
Hand-knotted in Nepal
Rug Number # 8797
Shipping calculated by weight via Shopify.
Monet from Wool & Silk Rugs 8x10 All Silk Rug
Need more information on this item?
Contact Us
Phone our Showroom, we would be happy to answer your questions or assist in arranging an in-home trial of a rug. +1 971.444.2440
Contact