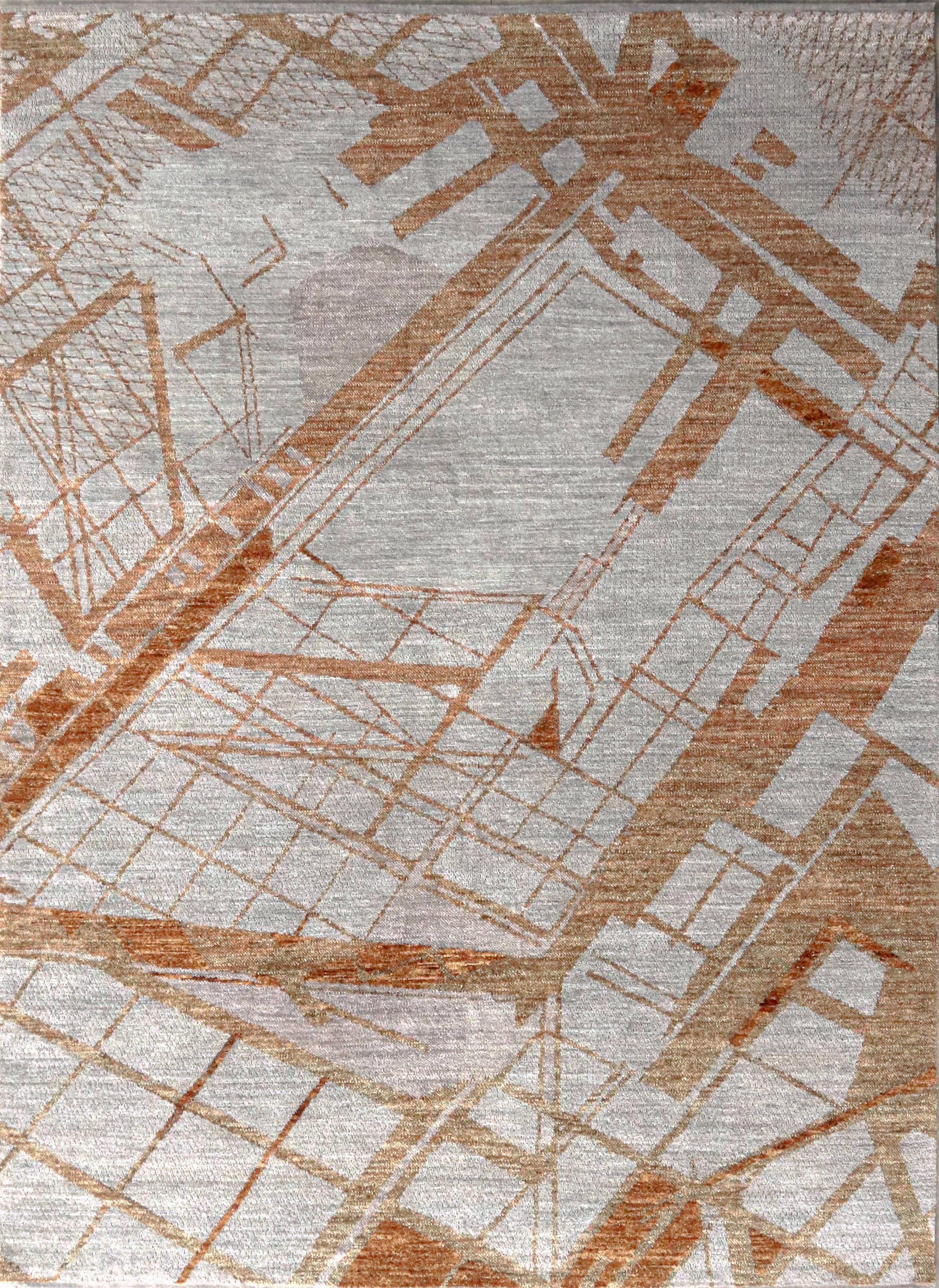 Metafisica Collection Chirico in Rust From Battilossi
Architecture and Perspective Collide in this Stunning Wool Carpet from Battilossi
The Metafisica Collection from Battilossi is a study based on the interplay of shape, both graphic and implied, and how it can reveal a hidden world within architecture. By examining perspective and how we perceive the hardness of design, Battilossi has channeled the philosophy of the painter Giorgio de Chirico for this piece: 
Everything has two aspects: the current aspect, which we see nearly always and which ordinary men see, and the ghostly and metaphysical aspect, which only rare individuals may see in moments of clairvoyance and metaphysical abstraction.
This is just one example of the many wonderful rugs that we have in our showroom. Purchase through our site and have it shipped to you, or come see this or any of our other lovingly curated rugs and textiles in person in our 2037 NW Lovejoy Street showroom in NW Portland, Oregon.
Available in custom sizes upon request, contact us for further information.
Measures: 7'11" x 9'10"
Materials: 100% Ghanzi Wool
Designed in Turin, Italy
Hand-knotted in Lahore, Pakistan
Rug Number #8127
Shipping calculated by weight via Shopify.
Metafisica Collection Chirico in Rust From Battilossi
Need more information on this item?
Contact Us
Phone our Showroom, we would be happy to answer your questions or assist in arranging an in-home trial of a rug. +1 971.444.2440
Contact