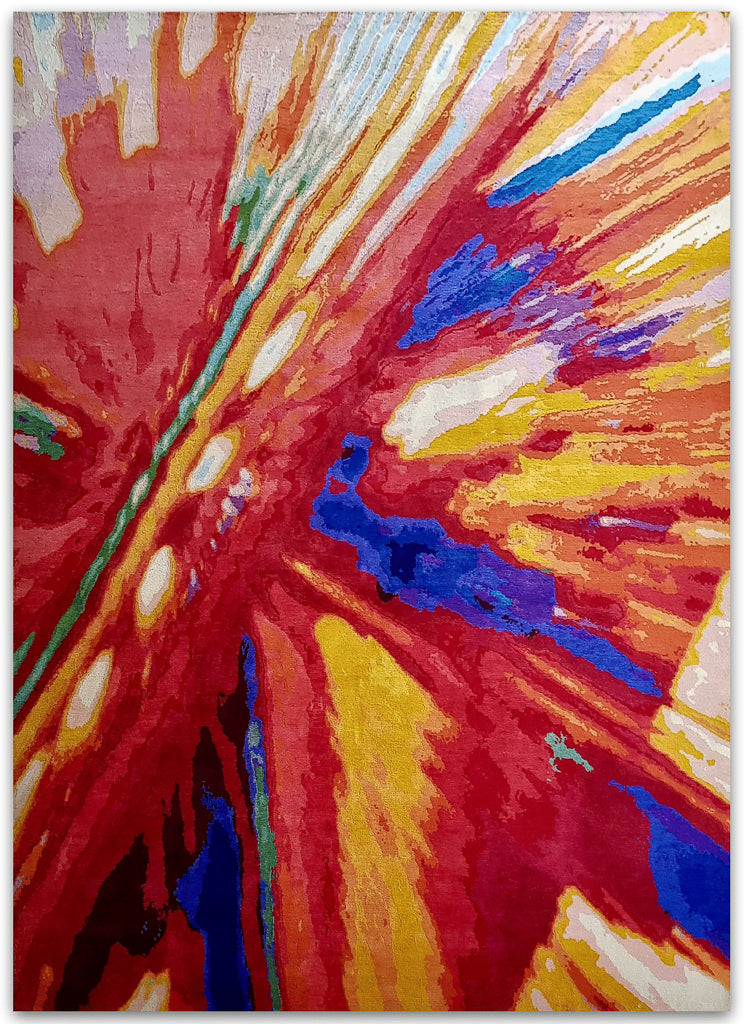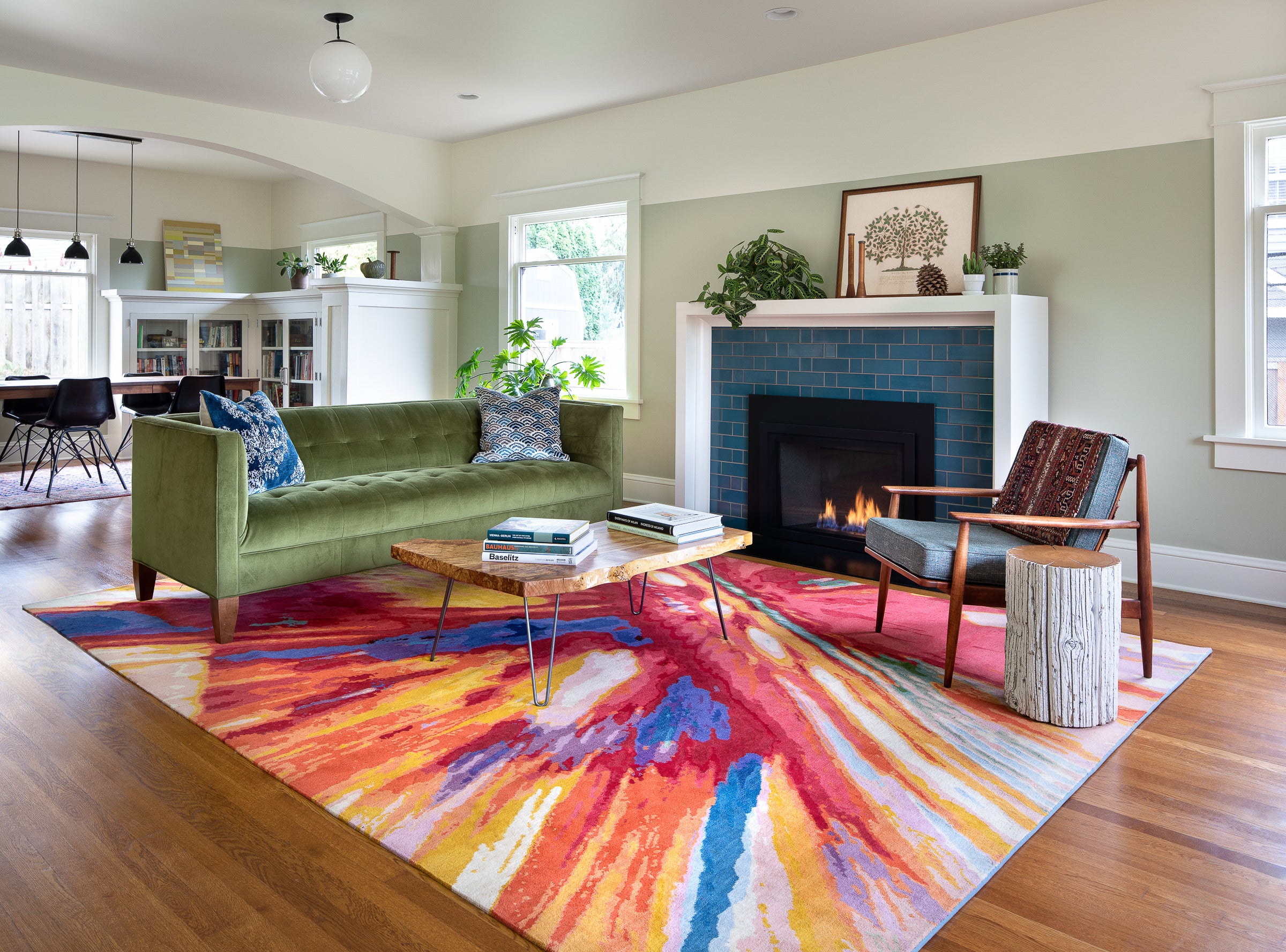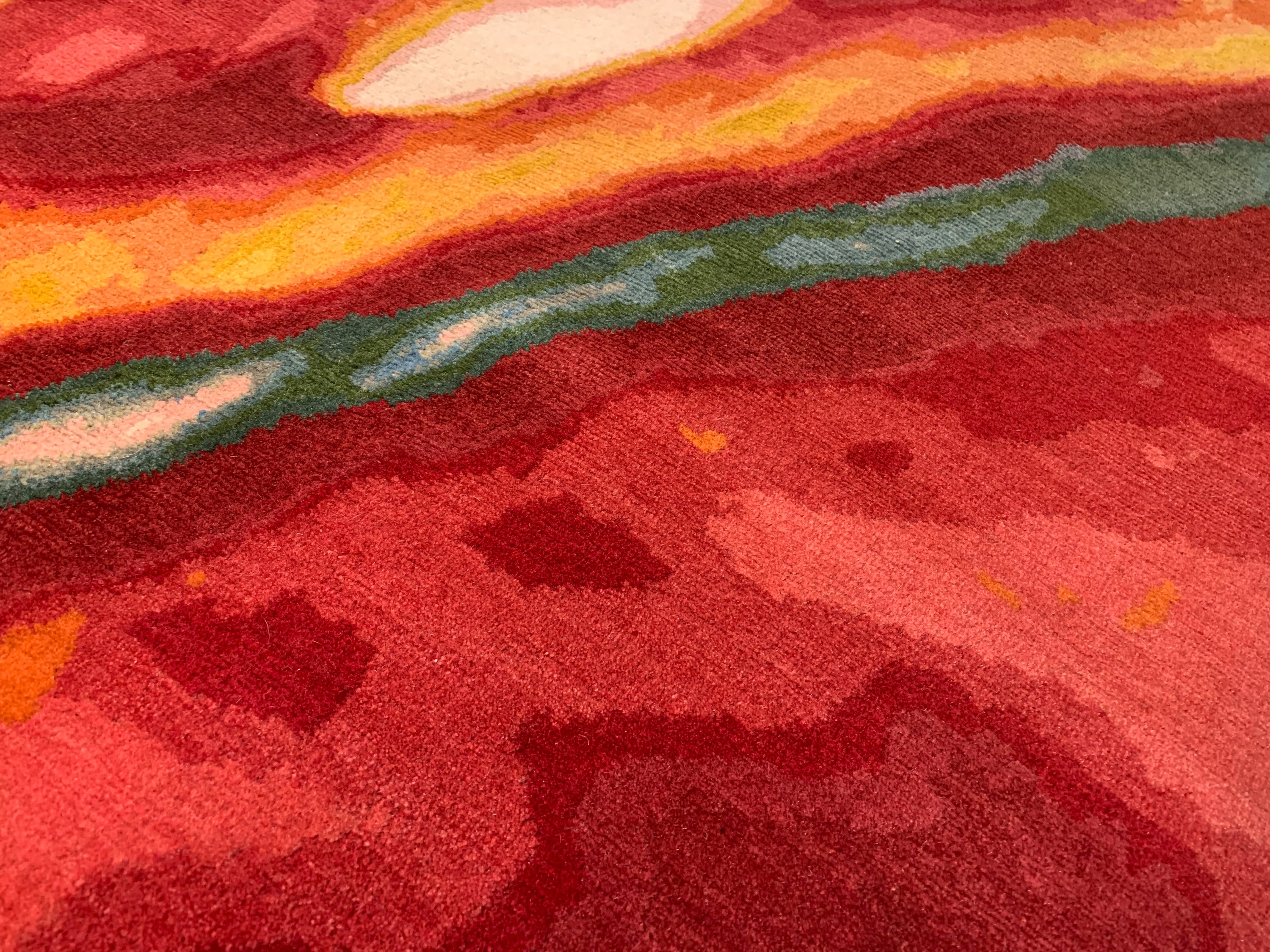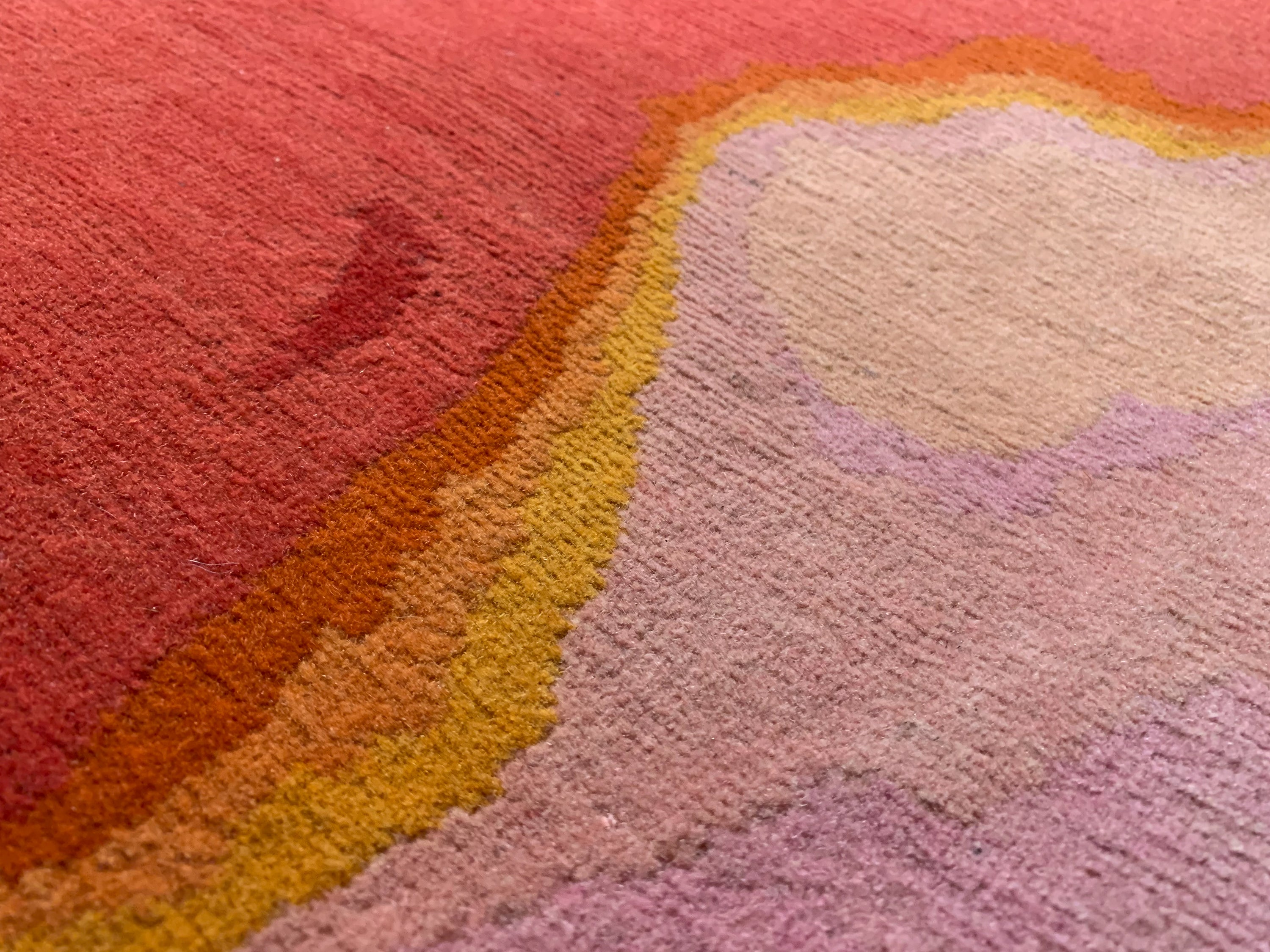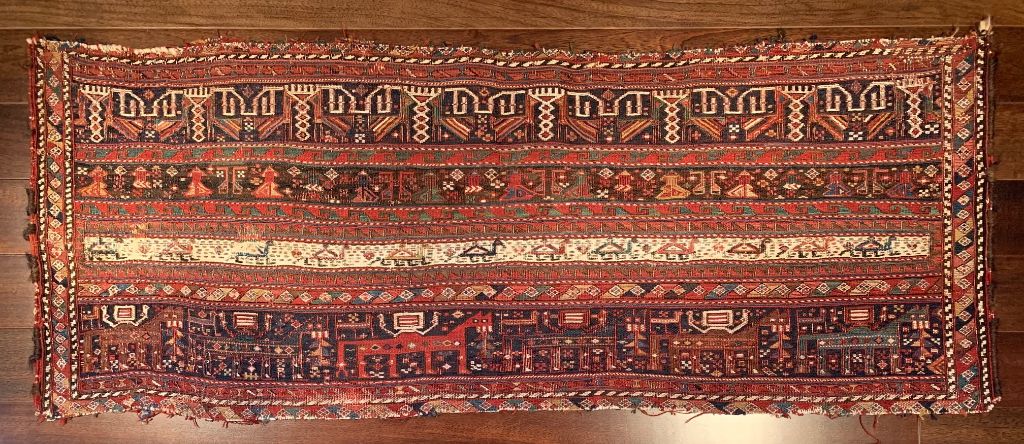 This Is A Millinger + Howells Collection Luri 2.1
In a world full of beautiful objects, why design another rug collection? How can it be fresh and relevant?
Those questions inspired THIS IS A MILLINGER + HOWELLS RUG, a series of 7 wool and silk pieces designed by architect Michael Howells, colorized by textile expert and collector Christiane Millinger, and hand-knotted by exceptional artisans in Nepal. 
Bold, blurred color-saturated designs spin off a central axis, suggesting otherworldly topographies and distant galaxies in each rug in the series. But the source for these images is much closer to home: a set of 5 antique Turkmen Tekke, Beshir, Luri, Yastik, and Qashqaii rugs from the 19th century, collected by Christiane Millinger.
Fiercely independent, the Lurs' traditional life of mountainous isolation, as nomadic herders and horsemen, has been preserved in the intricate textiles, often woven on simple horizontal looms staked into the ground, represented here as the lower line of alternating brown, blue, and red stylized horse and rider motifs seen on this particular bag face, which dates to the last quarter of the 19 th Century. While some 5,000,000 Lurs are believed to still inhabit the modern region known as Loristan, their tribes suffered immensely under Iranian reforms of the 1930's and 40's. Their cultural traditions of textile weaving remain to this day, but examples of this level of craftsmanship are rare.
This is just one example of the many wonderful rugs that we have in our showroom. Purchase through our site and have it shipped to you, or come see this or any of our other lovingly curated rugs and textiles in person in our 2037 NW Lovejoy Street showroom in NW Portland, Oregon.
Available in custom sizes upon request, contact us for further information.
Measures: 9'0" x 12'0"
Materials: Hand Spun Wool
Designed in Portland, Oregon
Hand-knotted in Nepal
Rug Number # 8693
All pieces in the This is a Millinger + Howells Rug Collection are able to be ordered in any size, and this 9x12 is currently able to be viewed and available in our showroom located at 2037 NW Lovejoy St in Portland, Oregon. Please allow 4 to 6 months for ordered pieces. Oversized and custom sized pieces should be ordered directly from us and we can be reached at (971) 444-2440
Shipping calculated by weight via Shopify.
This Is A Millinger + Howells Collection Luri 2.1
Need more information on this item?
Contact Us
Phone our Showroom, we would be happy to answer your questions or assist in arranging an in-home trial of a rug. +1 971.444.2440
Contact