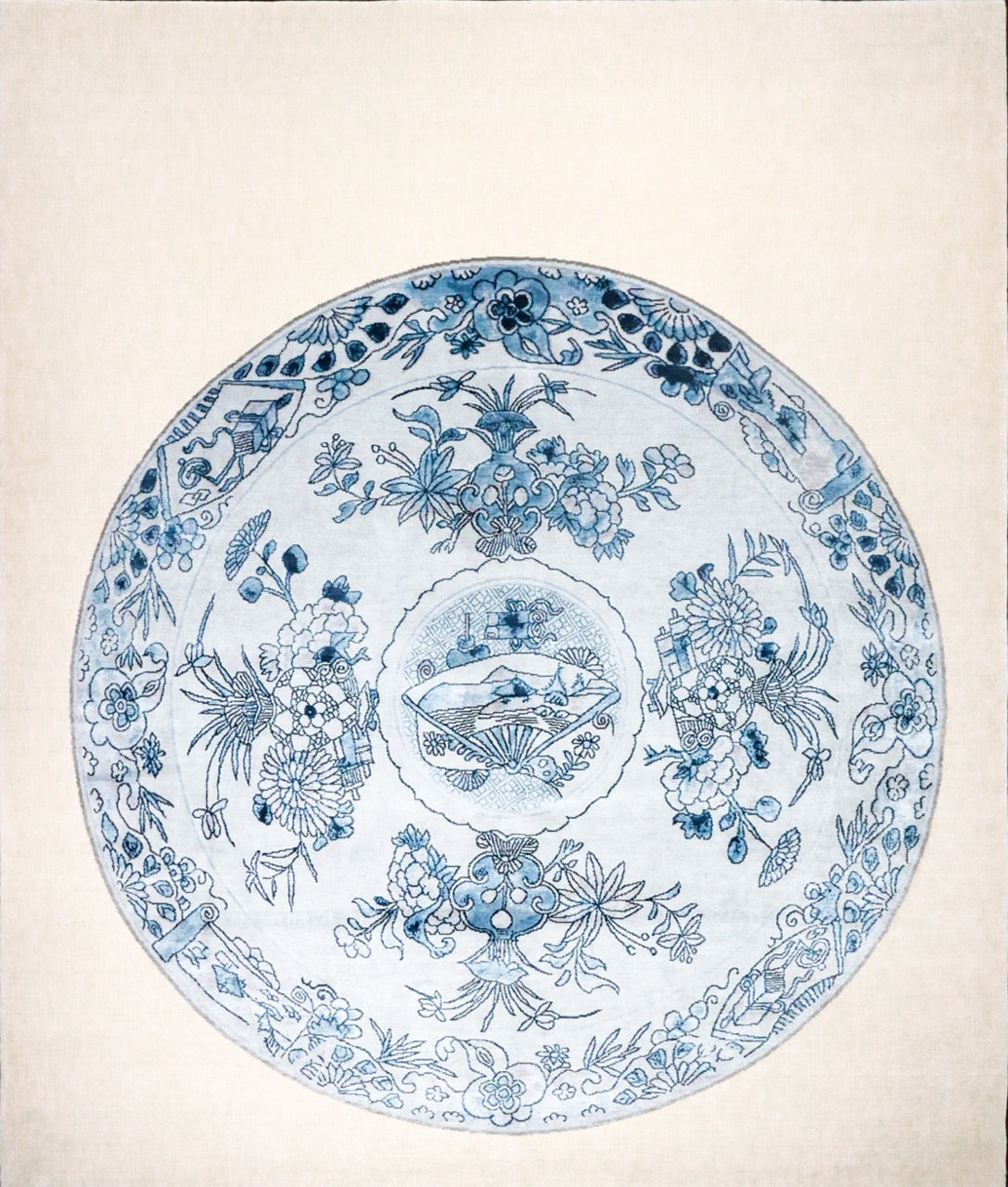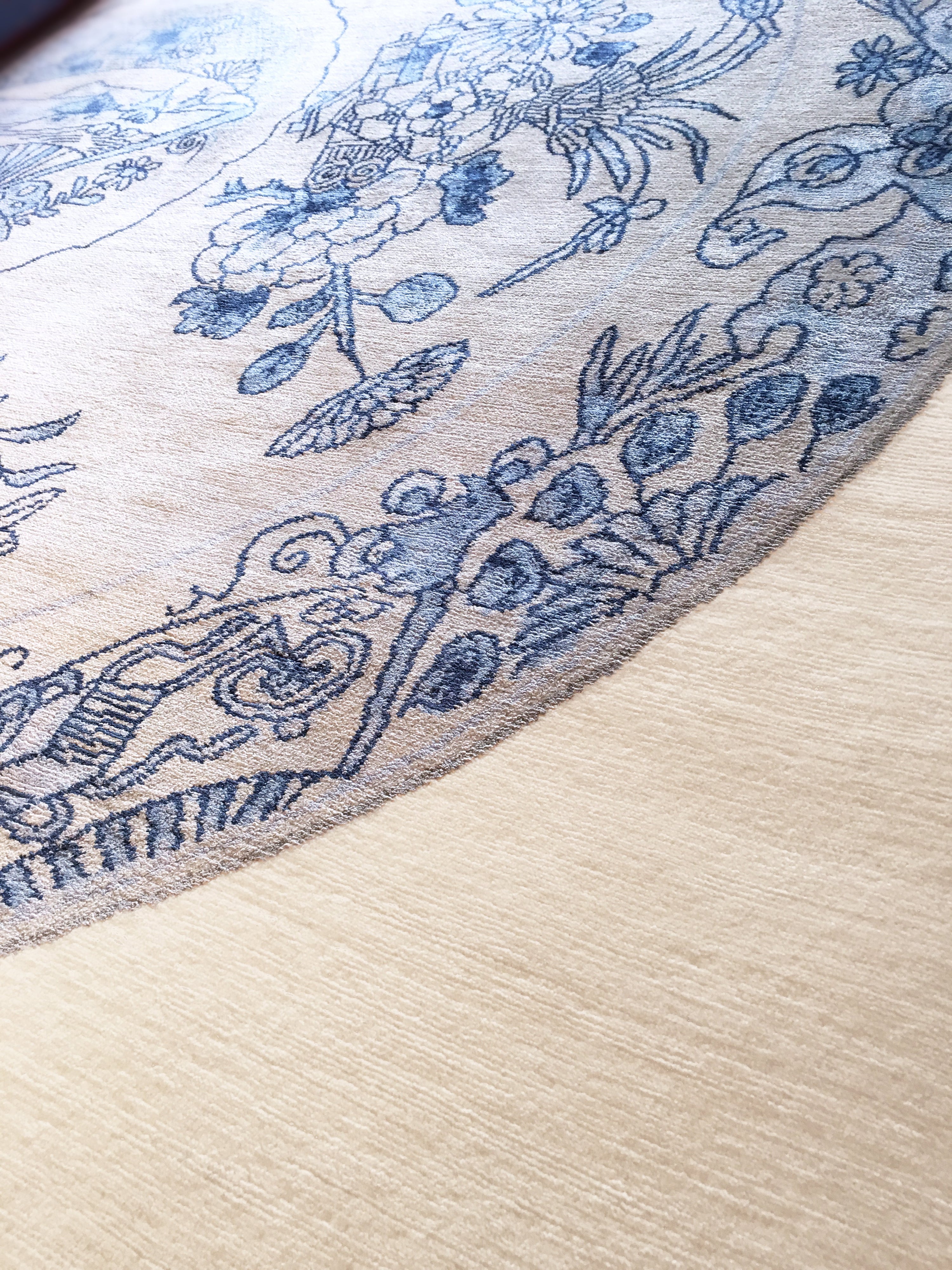 Delft Collection Blue Lemon No. 02 from Rug Star
As fine as its porcelain namesake, but just not only for special occasions. 
Blue Lemon No. 02 captures the delicateness of fine porcelain in silk against a fine wool background of creamy white. This very formal subject matter has captured in fine Chinese silks of indigo and powder blue. One captivating design choice was to have the plate sit slightly off center, bringing a bit unexpected playfulness to this otherwise stately appearing area rug.
Rug Star's Nepalese produced rugs incorporate a unique three-warps system in to each knot, which allows for not only dynamic ranges of colors being possible, but also precision control of material introduction and interplay while still on the loom. The resulting abrash (the range of subtle tones within one color) unique to this method, allow the full vision of Jürgen's creative vision to come to life in his designs.
This is just one example of the many wonderful rugs that we have in our showroom. Purchase through our site and have it shipped to you, or come see this or any of our other lovingly curated rugs and textiles in person in our 2037 NW Lovejoy Street showroom in NW Portland, Oregon.
Available in custom sizes upon request, contact us for further information.
Measures: 8'0" x 10'0"
Materials: 65% Wool 35% Silk
Designed in Berlin, Germany
Hand-knotted in Kathmandu, Nepal
Rug Number #6880
Shipping calculated by weight via Shopify.
Delft Collection Blue Lemon No. 02 from Rug Star
Need more information on this item?
Contact Us
Phone our Showroom, we would be happy to answer your questions or assist in arranging an in-home trial of a rug. +1 971.444.2440
Contact