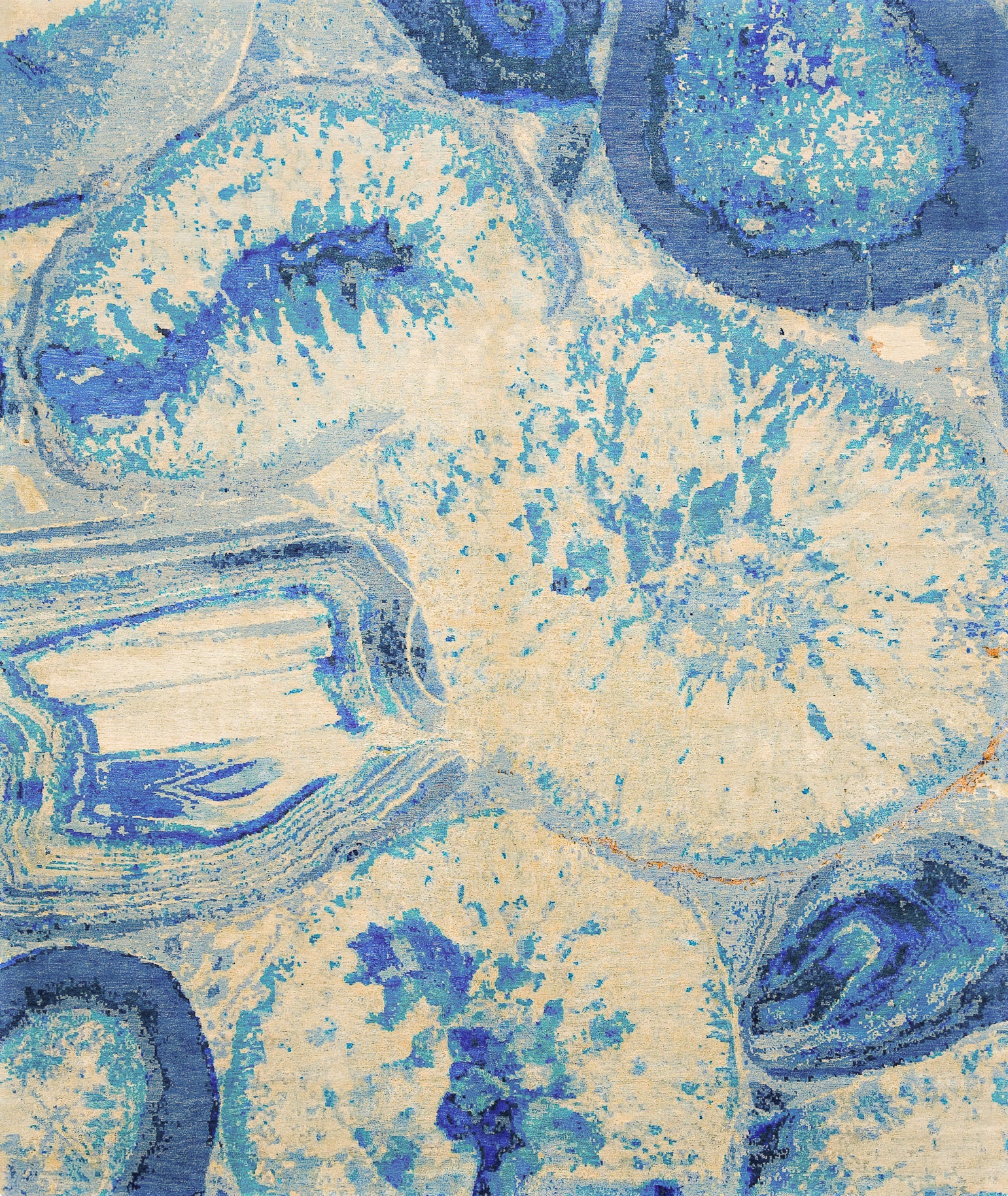 Sliced Collection Agate from Jan Kath
Jewelry for the floor: Jan Kath's Sliced collection
The Sliced collection from Jan Kath was based on the idea that rugs and carpets can function like jewelry for the floor. With that in mind, semi and precious stones were cut and polished to reveal hidden worlds within them. These microcosms of color and detail were then hand knotted in wool and silk, creating an interesting juxtaposition between the hard surfaces of the stone and the warm textures of the soft fibers.
Here, a blue agate is revealed in wool and silk in all its hidden glory. The crystalline shapes create an energetic frenzy of activity hidden within the unassuming stone.
This is just one example of the many wonderful rugs that we have in our showroom. Purchase through our site and have it shipped to you, or come see this or any of our other lovingly curated rugs and textiles in person in our 2037 NW Lovejoy Street showroom in NW Portland, Oregon.
Available in custom sizes upon request, contact us for further information.
Measures: 8'0" x 10'0"
Materials: Wool and Silk
Designed in Bochum, Germany
Hand-knotted in Nepal
Rug Number #6437
Shipping calculated by weight via Shopify.
Sliced Collection Agate from Jan Kath
Need more information on this item?
Contact Us
Phone our Showroom, we would be happy to answer your questions or assist in arranging an in-home trial of a rug. +1 971.444.2440
Contact