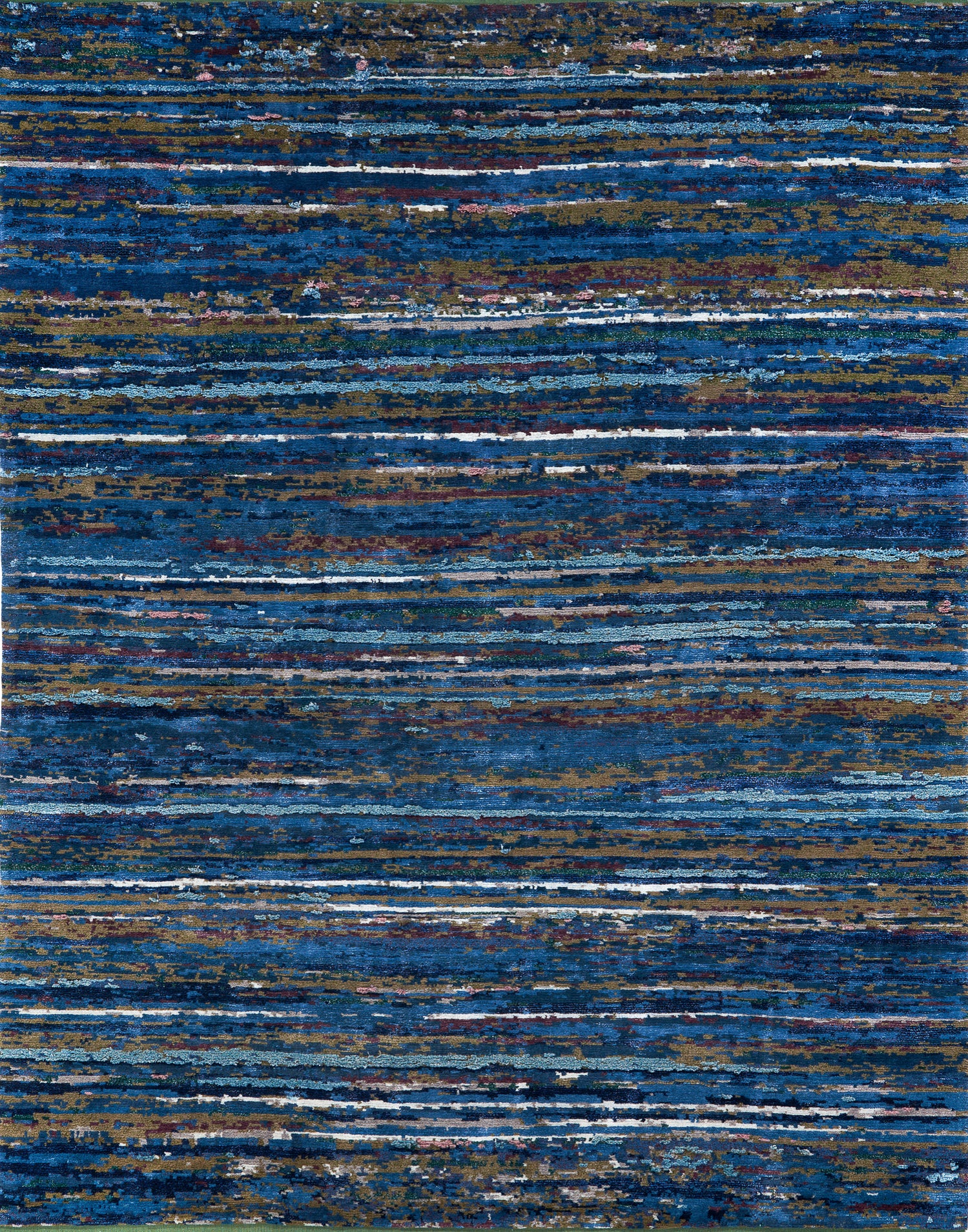 Lost Weave Collection No. 1 from Jan Kath
The Lost Weave Collection turns the tribal Moroccan Rug into contemporary art on the floor.

The Lost Weave Collection is Jan Kath's attempt to preserve the spontaneity and creative zeal that is seen in Moroccan style textiles hailing from the Atlas Mountains, stretching from modern Morocco, through Algiers ending in Tunisia where they separate the Sahara Desert from the Mediterranean Sea. The Northern African weavers in this region are known for their longer pile rugs collectively known as Moroccan Rugs to many. Within that there exits a tendency to employ what the locals call Bu Sherwit which loosely translated means "something made from something else." When wool was scarce, rugs and textiles would be made from any and all materials that could be sourced. The resulting clashes of color, material, and textures exhibit a unique take on the Tribal rug. The creative anarchy seen in these examples has become part of the Lost Weave Collection and Jan Kath has brought this mindset to weavers in Nepal with a series of spontaneous designs, textures. and palettes.
This is just one example of the many wonderful rugs that we have in our showroom. Purchase through our site and have it shipped to you, or come see this or any of our other lovingly curated rugs and textiles in person in our 2037 NW Lovejoy Street showroom in NW Portland, Oregon.
Available in custom sizes upon request, contact us for further information.
Measures: 8'0" x 10'0"
Materials: Wool, Silk, and Nettle Fibers
Designed in Bochum, Germany
Hand-knotted in India
Rug Number #C-1004
Shipping calculated by weight via Shopify.
Lost Weave Collection No. 1 from Jan Kath
Need more information on this item?
Contact Us
Phone our Showroom, we would be happy to answer your questions or assist in arranging an in-home trial of a rug. +1 971.444.2440
Contact