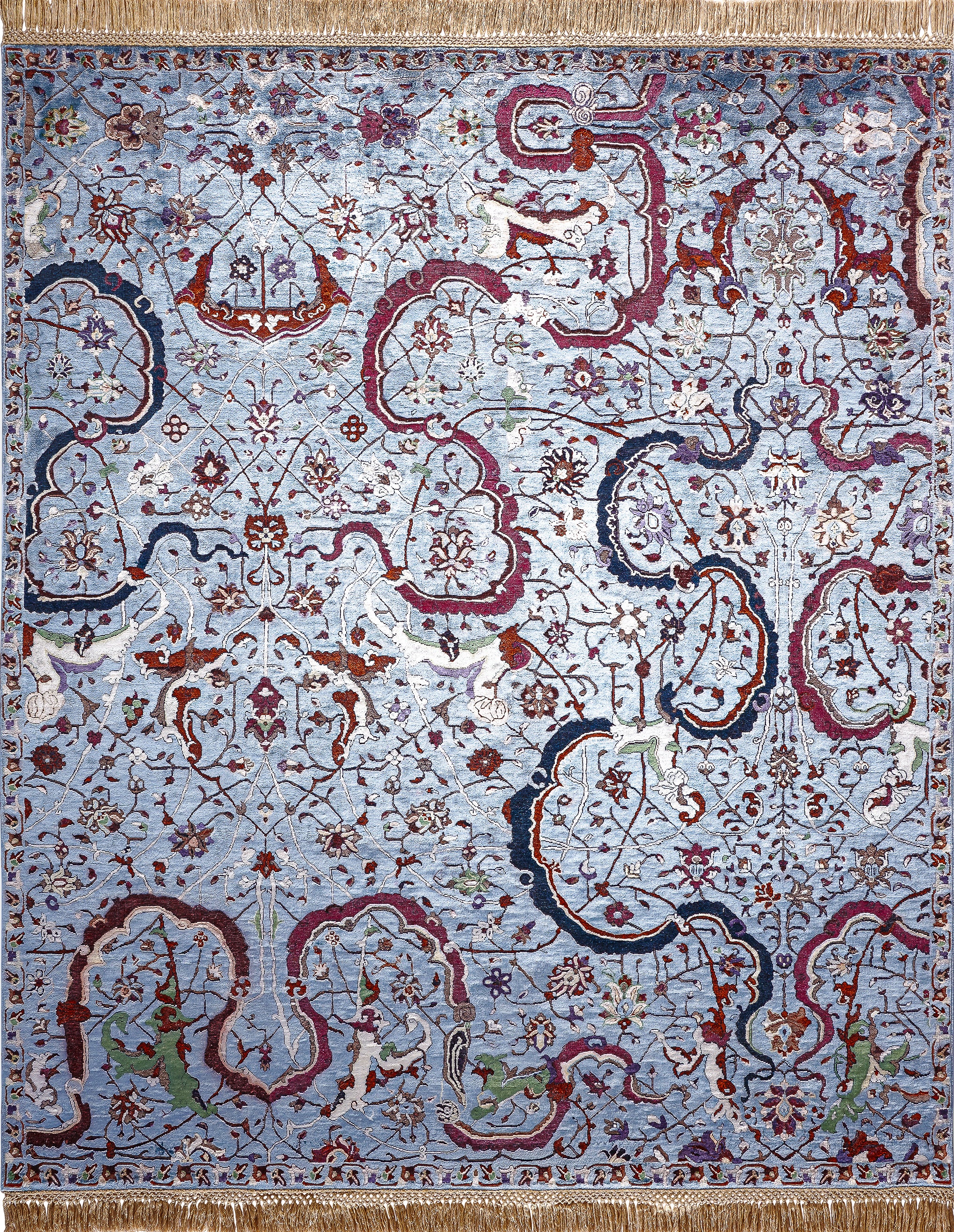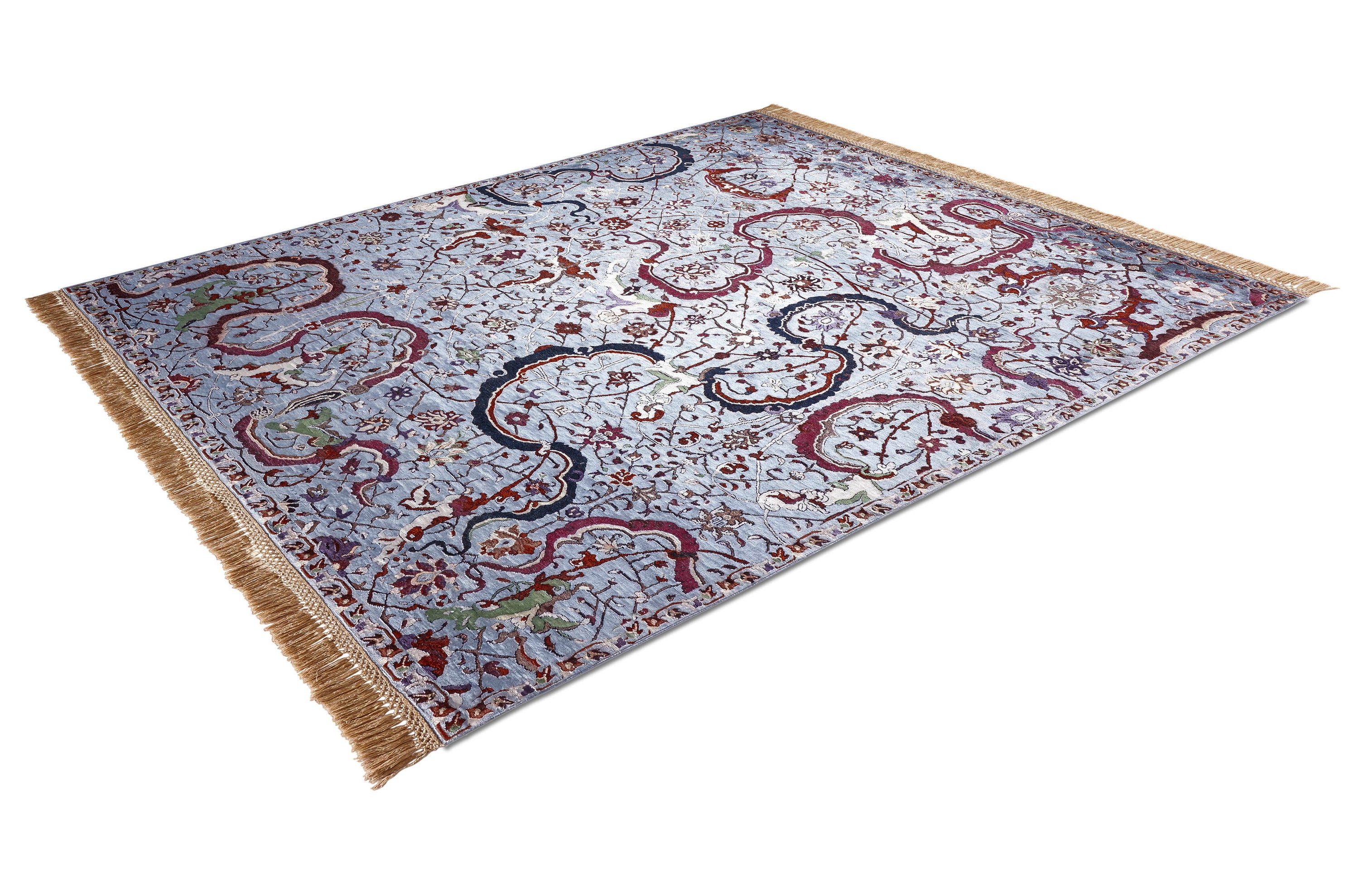 NewClassic Collection Reverse Tabriz on LightBlue from Rug Star
Rug Star has produced a truly elegant carpet with the provenance to match. 
The NewClassic Collection from Rug Star has sought to reposition historical patterns into a sensual place within modern interior design. While most of the forms used in the NewClassic collection are from ancient Persian rug designs, the color palette is decidedly contemporary. Often the background has been reduced to a singular monochromatic tone to elevate the classic elements of the timeless traditional designs. The finishing process entails an oxidation wash to patina the wool against the vibrancy of the 100% real Chinese silk.
The NewClassic Reverse Tabriz on LightBlue pays appropriate homage to the namesake city hailed for its exquisite rug production. The cloud band shapes in magenta red and blue show influences from the Far East that are often seen in historical Persian patterns. The asymmetrical treatment of the traditional form and means of supporting the vibrant sky blue silk background by being etched down almost to the foundation adds to the visual appeal of this elegant piece. 
Rug Star rugs produced in India are made with what is called a Persian Weave. By using a single thread to produce each knot the refinement of the design can be controlled to almost a pixelated level. With this method the final washing process is integral to realize the ultimate vision of the design.
This is just one example of the many wonderful rugs that we have in our showroom. Purchase through our site and have it shipped to you, or come see this or any of our other lovingly curated rugs and textiles in person in our 2037 NW Lovejoy Street showroom in NW Portland, Oregon.
Available in custom sizes upon request, contact us for further information.
Measures: 8'0" x 10'0"
Materials: 15% Wool 85% Silk
Designed in Berlin, Germany
Hand-knotted in Rajasthan, India
Rug Number #RS-0001
Shipping calculated by weight via Shopify.
NewClassic Collection Reverse Tabriz on LightBlue from Rug Star
Need more information on this item?
Contact Us
Phone our Showroom, we would be happy to answer your questions or assist in arranging an in-home trial of a rug. +1 971.444.2440
Contact