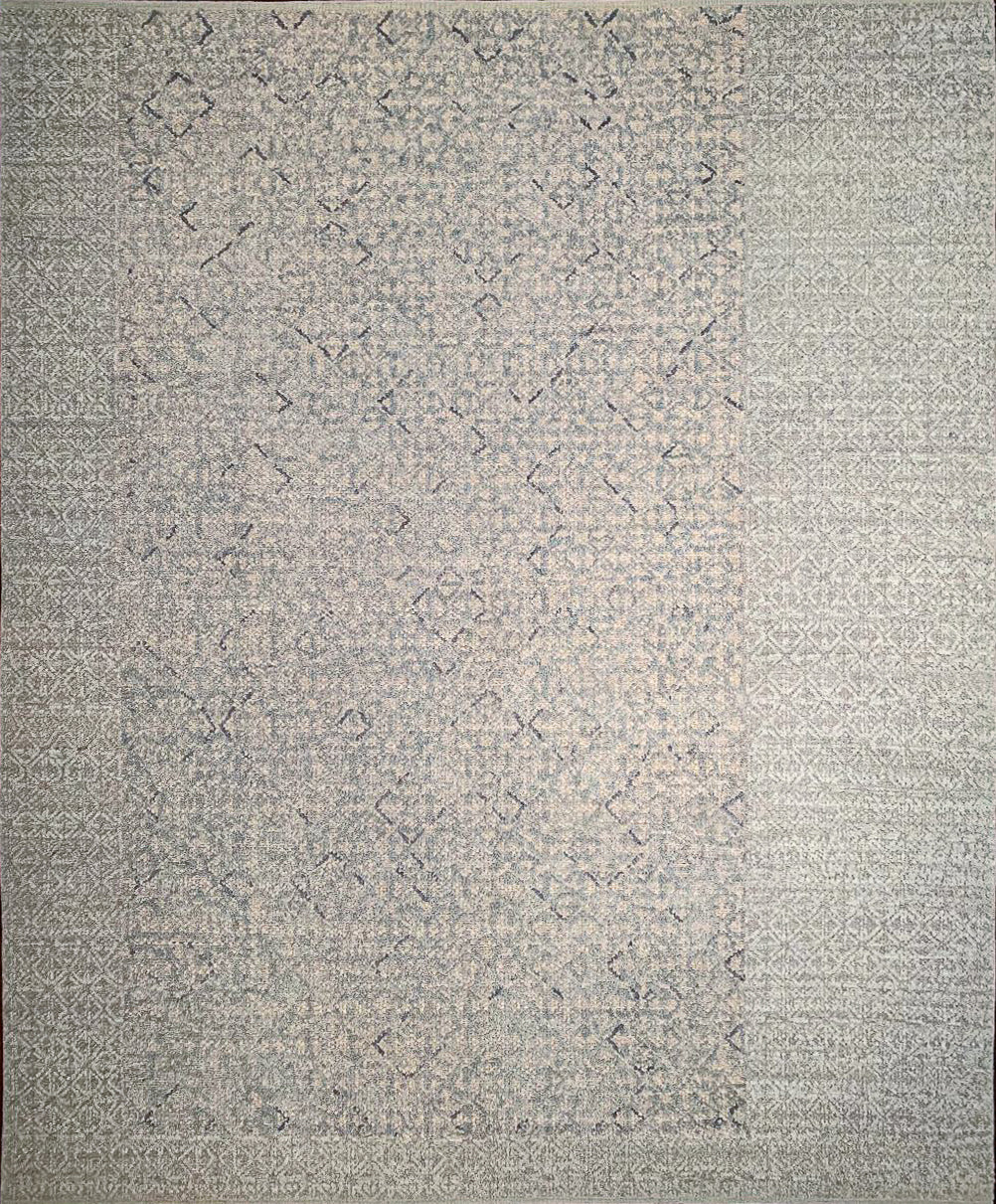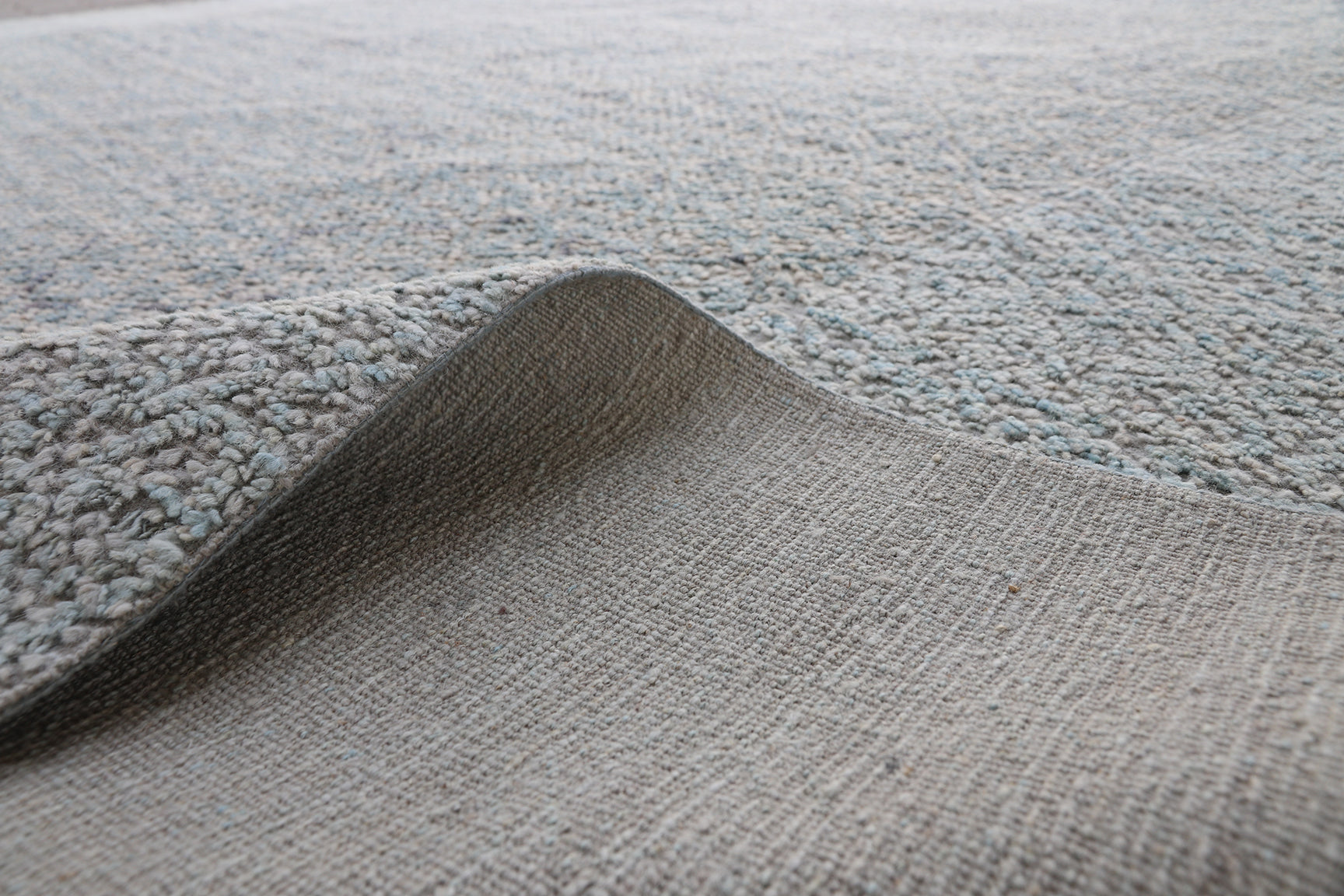 Caleido Collection Furosa in Trueblue from Battilossi
Furosa in Trueblue brings a quiet confidence as a design element to any space. 
The idea behind the Caleido Collection is to create a line of rugs with an almost interchangeable quality while still maintaining the ability to stand apart in any decor. The simple linear shapes present create a stunning foil to the nuanced texture and feel that sets these textiles apart and has made them so popular with both clients and the design community. Battilossi themselves describe the simple patterns as an excuse for designers to play with texture and weaving technique in their concepts while providing an interchangeable medium that in turn becomes much more than just floor covering.
The Furosa series is a dense design of crosses and stars that create an interlocking network across the surface. Often with two subtle bands forming implied asymmetrical borders along an edge.
Battilossi's Ibiza weave is an interpretation of a 15th century Spanish technique. Instead of knots being tied in a traditional checkerboard organization, they are alternated in a diagonal one. Battilossi's innovative knotting technique creates a surface with a distinct elegant texture look and feel.
This is just one example of the many wonderful rugs that we have in our showroom. Purchase through our site and have it shipped to you, or come see this or any of our other lovingly curated rugs and textiles in person in our 2037 NW Lovejoy Street showroom in NW Portland, Oregon.
Available in custom sizes upon request, contact us for further information.
Measures: 8'1" x 9'10"
Materials: 100% Ghanzi Wool
Designed in Turin, Italy
Hand-knotted in Lahore, Pakistan
Rug Number #8126
Shipping calculated by weight via Shopify.
Caleido Collection Furosa in Trueblue from Battilossi
Need more information on this item?
Contact Us
Phone our Showroom, we would be happy to answer your questions or assist in arranging an in-home trial of a rug. +1 971.444.2440
Contact