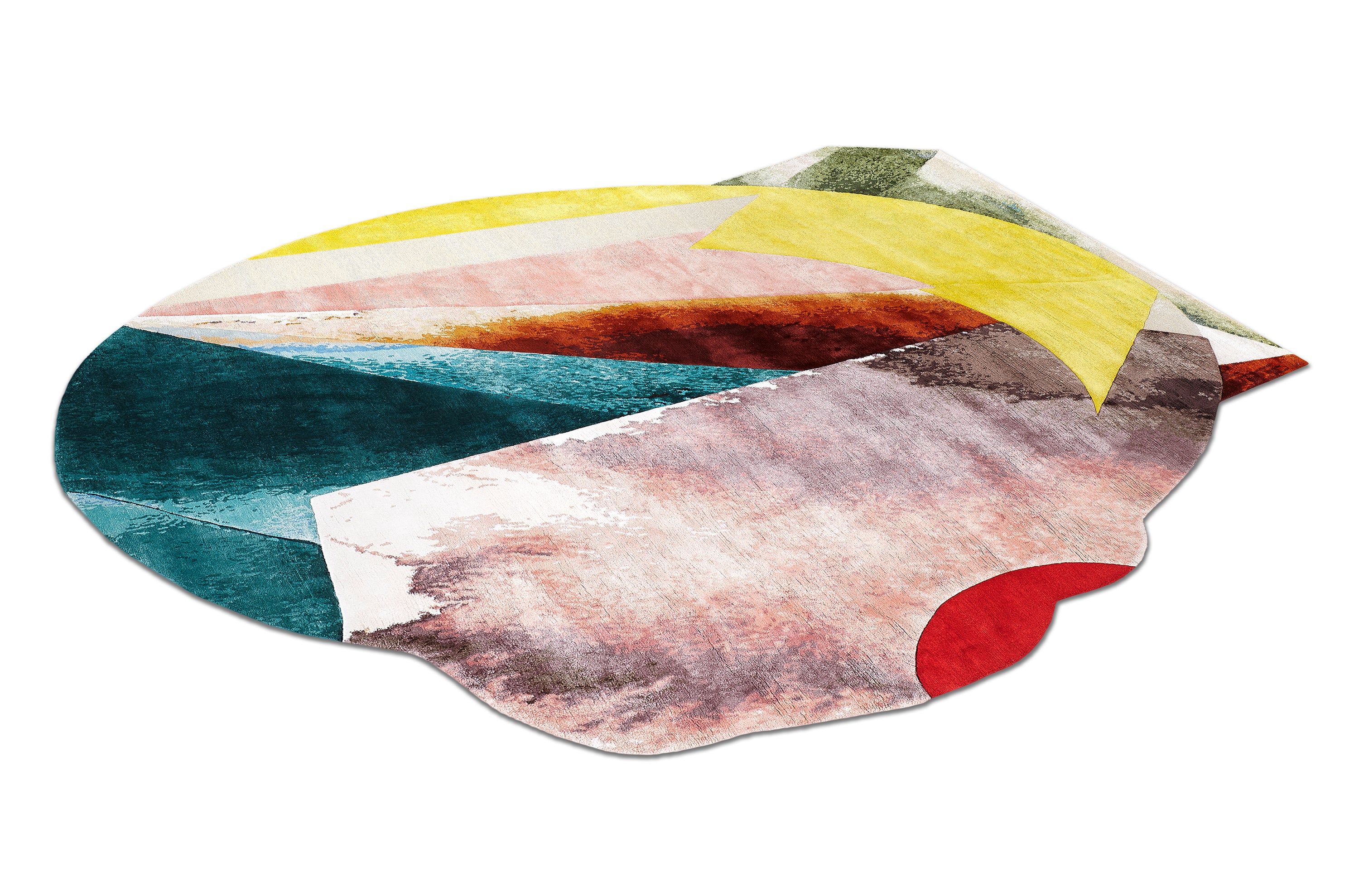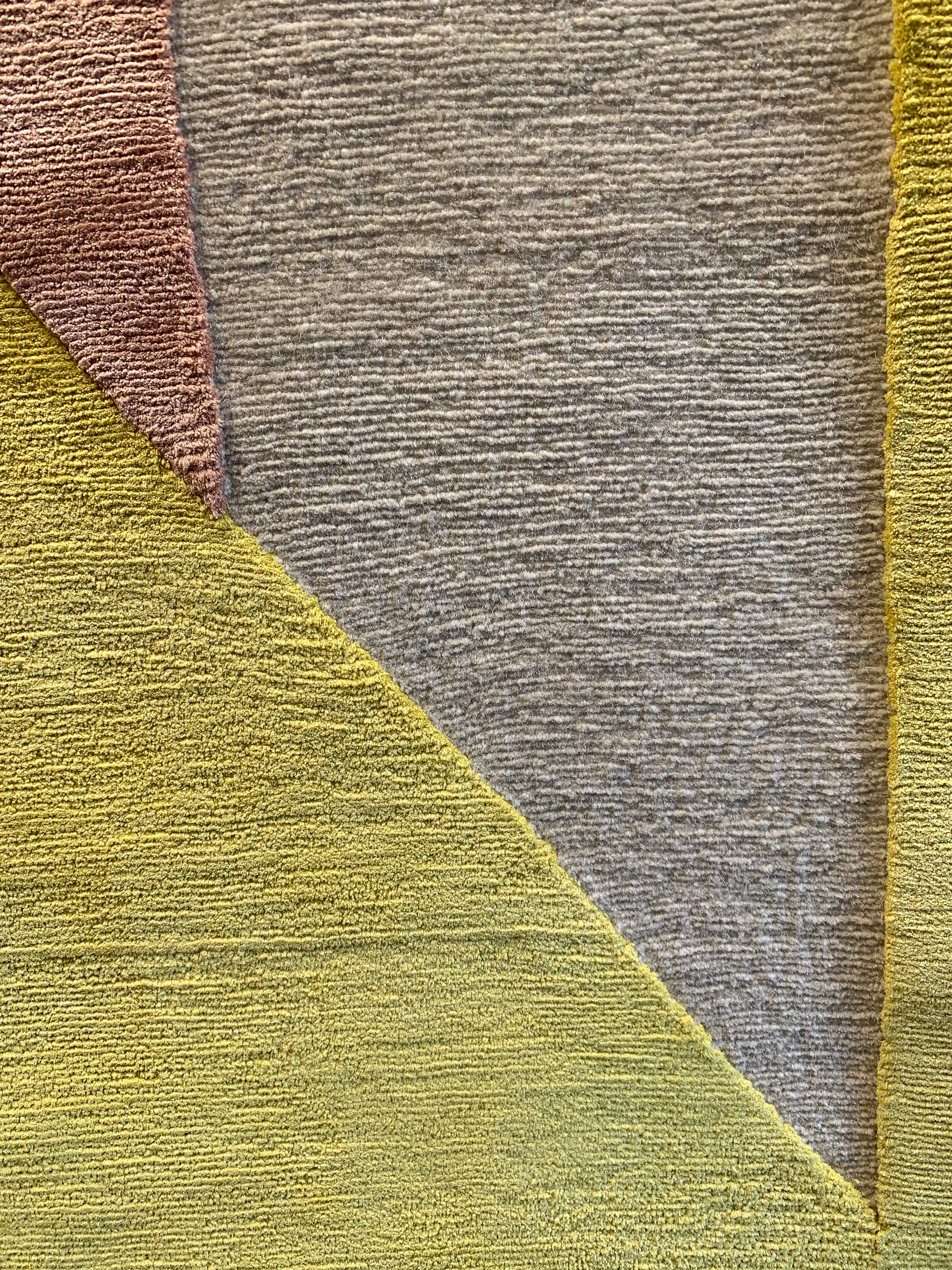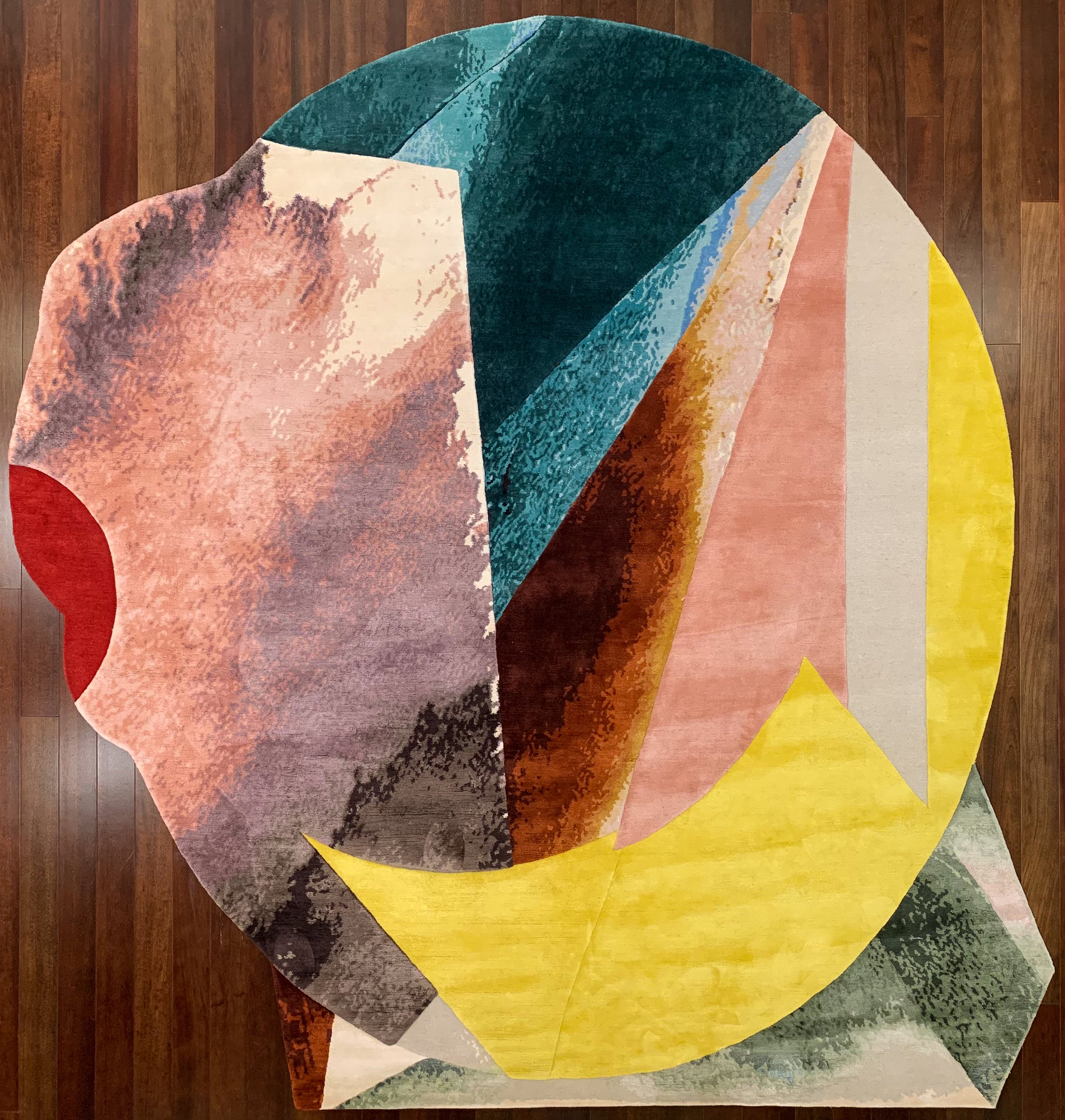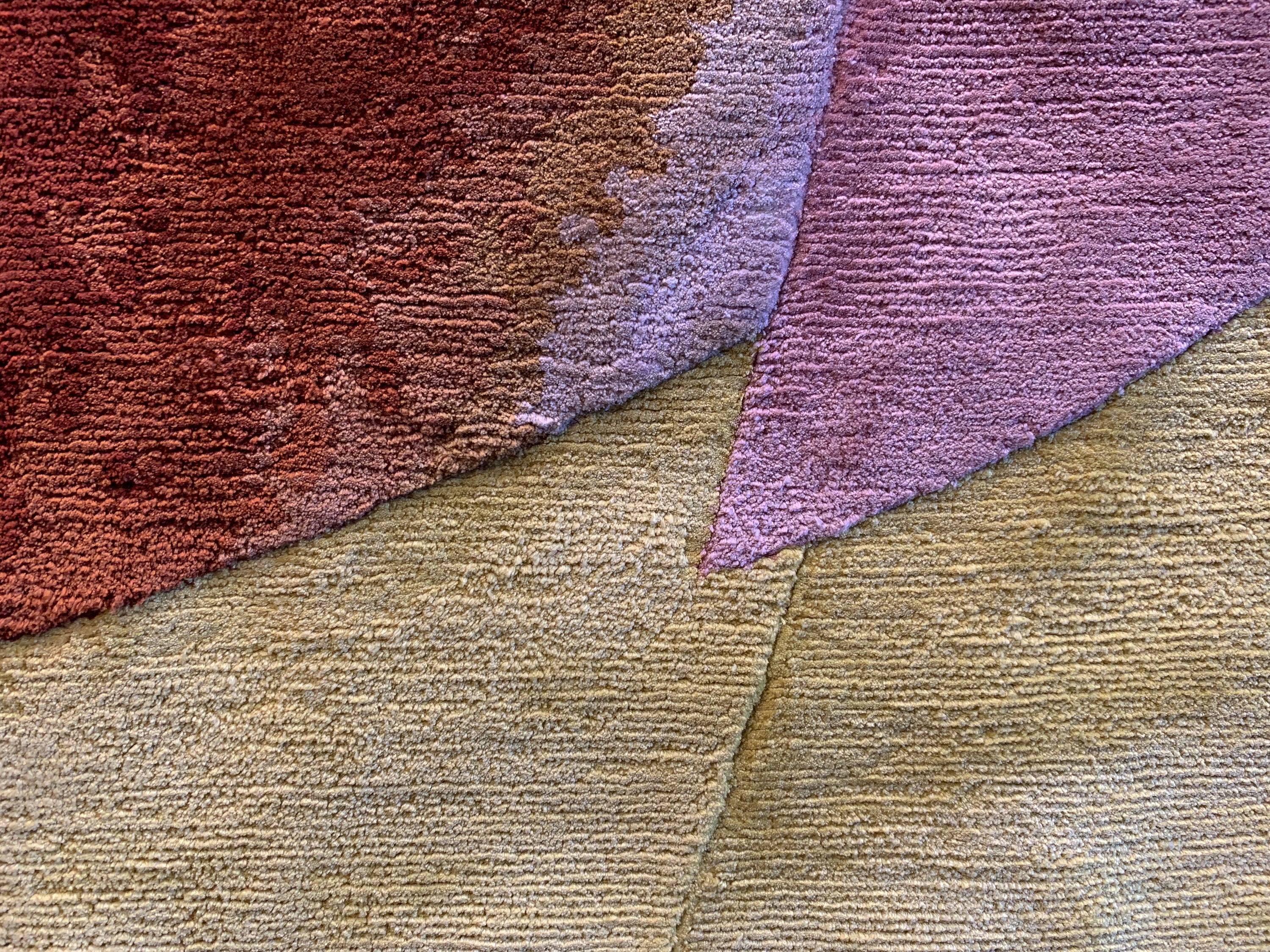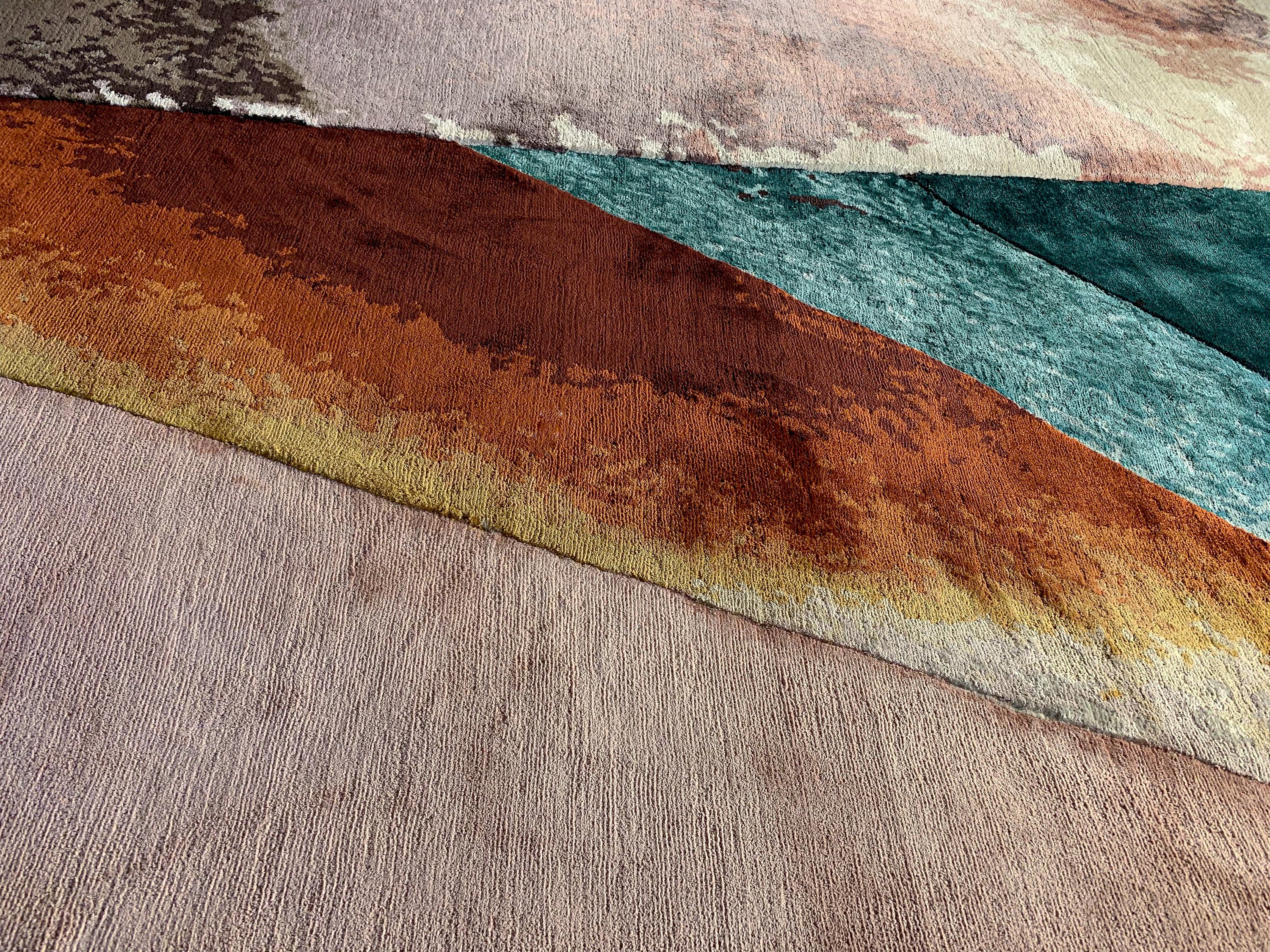 Splash Galileo Multishape No. 15 Original From Rug Star
Bold New Concept in Modern Rugs From Rug Star 
Rug Star is one of the most innovative and original rug producers on the scene these days and the new Multishape concept certainly proves that. Not content with the same old rectangular or square shapes, Jurgen Dahlmanns has brought angular and asymmetrical designs that leap off the floor and bring an entirety new view of the modern handmade rug. 
150-knot quality produced in a mix of Tibetan Highland wool and the finest Chinese silk. Clipped in a high/low texture to create a topographical effect of material and texture.
Purchase through our site and have it shipped to you, or come see this or any of our other unique and one-of-a-kind hand-knotted rugs in person in our 2037 NW Lovejoy Street showroom in NW Portland, Oregon.
Shipping calculated by weight via Shopify
Measures: 8'5" x 9'1"
Materials: 80% Wool 20% Silk
Hand-knotted in Kathmandu, Nepal.
Splash Galileo Multishape No. 15 Original From Rug Star
Need more information on this item?
Contact Us
Phone our Showroom, we would be happy to answer your questions or assist in arranging an in-home trial of a rug. +1 971.444.2440
Contact