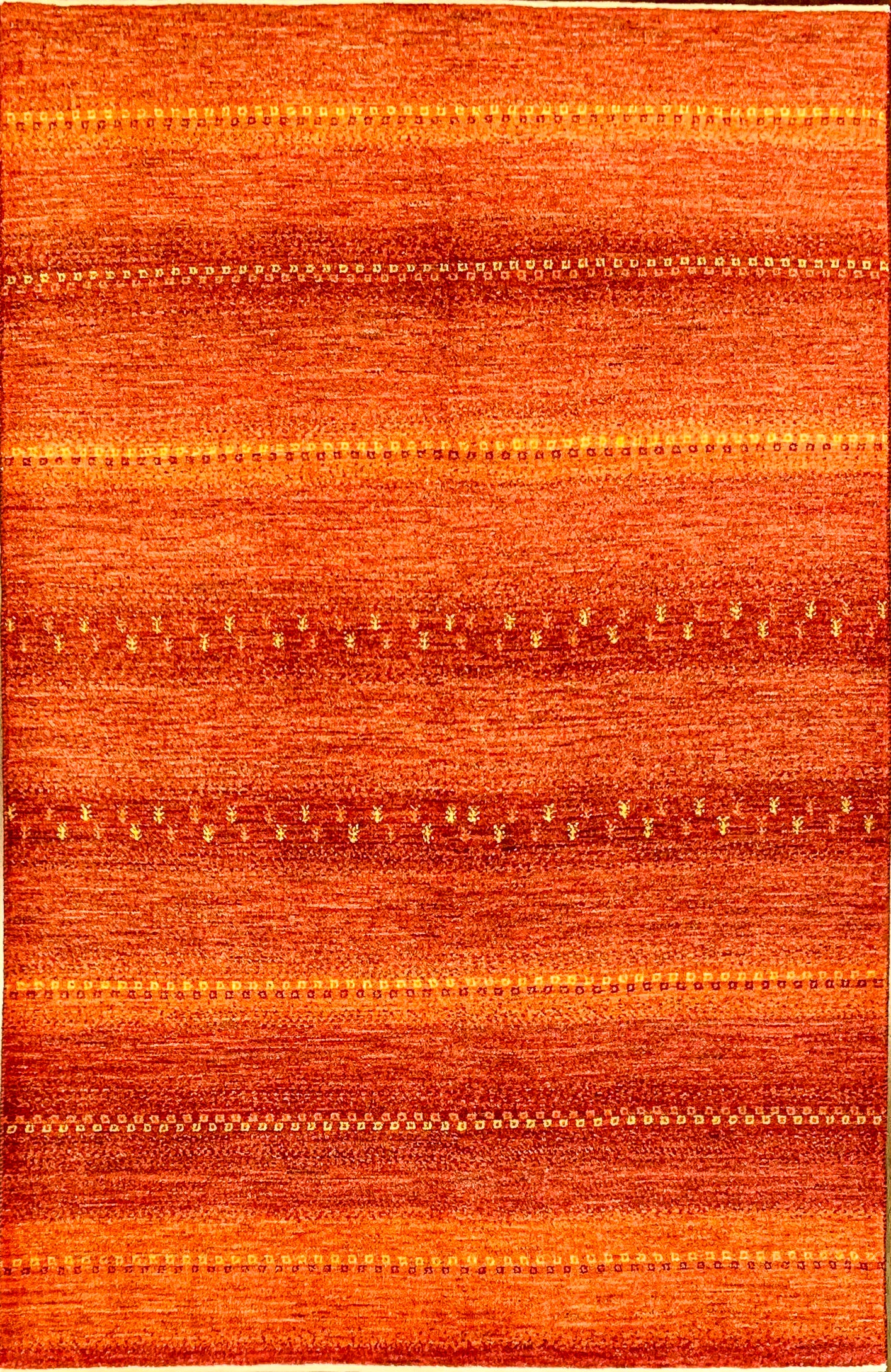 This Smaller Tribal Gabbeh is Perfect for Adding Just a Splash of Vibrant Color. 
These great little Tribal Gabbehs are a a really fun way to add a little brightness to a space. Hand-knotted in the Fars region of Southern Iran, these rugs originate as more utilitarian objects like bedding rolls and mats for sitting on as the groups of migrating tribes moved with the seasons along with their flocks. Around the 1980's the wider rug world began to appreciate these types of rugs that had once been passed over as crude or too rustic for the global market. As tastes expanded in the rug world from the traditional Persian styles and into a greater appreciation of more rugged looks, Gabbehs came in to their own as not just wonderful, expressive examples of native crafts and handiwork, but also as some of the hardest wearing floor coverings for the home available. 
This is just one example of the many wonderful rugs that we have in our showroom. Purchase through our site and have it shipped to you, or come see this or any of our other unique and one-of-a-kind hand-knotted rugs in person in our 2037 NW Lovejoy Street showroom in NW Portland, Oregon.
Measures: 3'11" x 6'0"
Materials: Handspun Wool and Naturally Sourced Dyes
Hand-knotted in Southern Iran by Semi-Nomadic Weavers.
Rug #7862
Shipping calculated by weight via Shopify.
Need more information on this item?
Contact Us
Phone our Showroom, we would be happy to answer your questions or assist in arranging an in-home trial of a rug. +1 971.444.2440
Contact