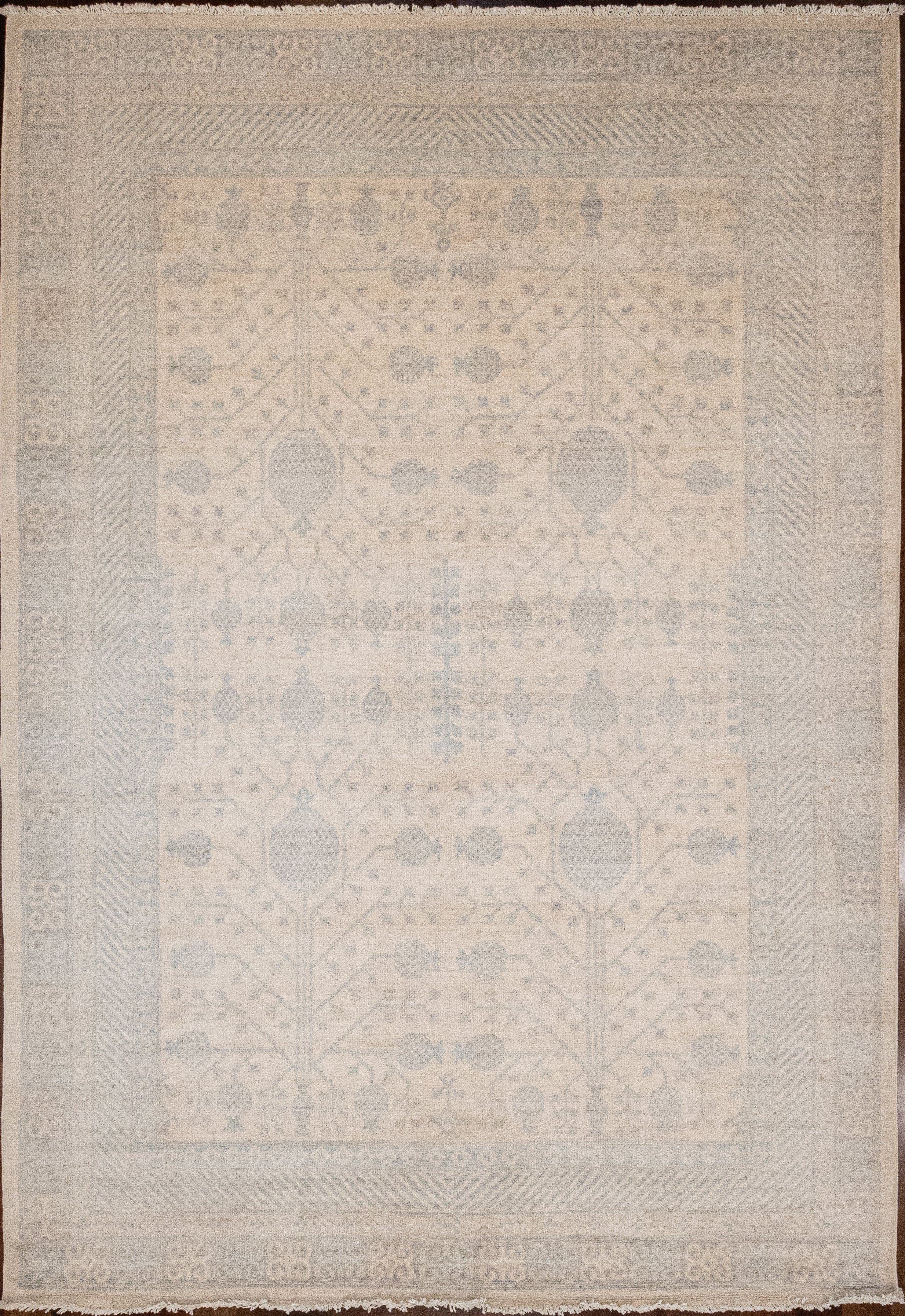 Very Light and Pale Khotan 6x9 Rug
Very light and casual area rug for a smaller space in blue and ivory tones.

Nice casual 6x9 wool rug in a faint palette of very light blue against an ivory background. These Khotan rugs are often combinations of designs spanning the length of the Silk Road and this is no exception. The Persian pomegranates which are said to represent all the variety and experiences of life have been partnered with a border comprised of a very old Chinese pattern. 

This is just one example of the many wonderful rugs that we have in our showroom. Purchase through our site and have it shipped to you, or come see this or any of our other unique and one-of-a-kind hand-knotted rugs in person at our 2037 NW Lovejoy Street showroom in NW Portland, Oregon.
Measures: 6'1" x 8'9"
Materials: Wool
Hand-knotted in Pakistan
Rug # 8816
Shipping calculated by weight via Shopify.
Very Light and Pale Khotan 6x9 Rug
Need more information on this item?
Contact Us
Phone our Showroom, we would be happy to answer your questions or assist in arranging an in-home trial of a rug. +1 971.444.2440
Contact