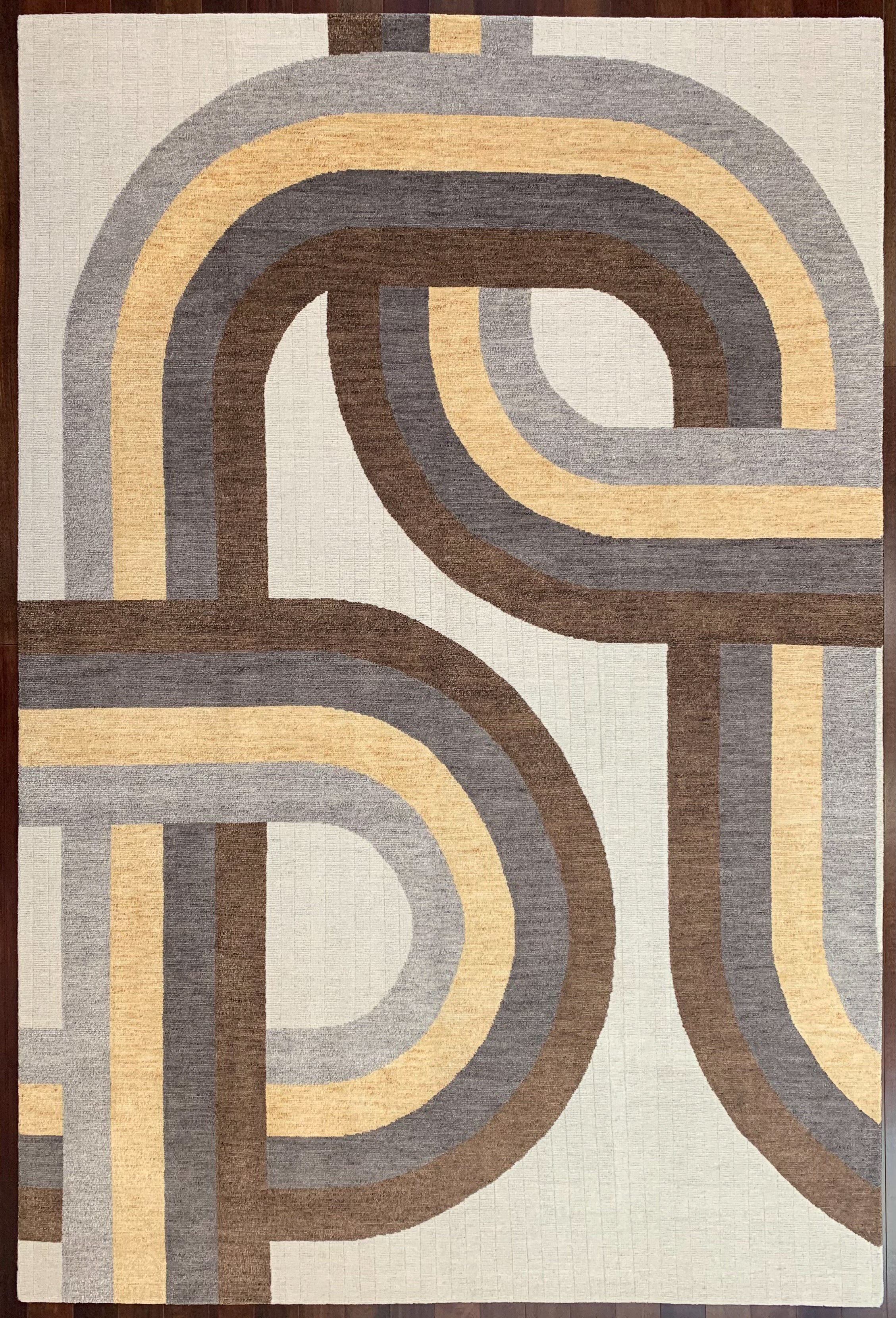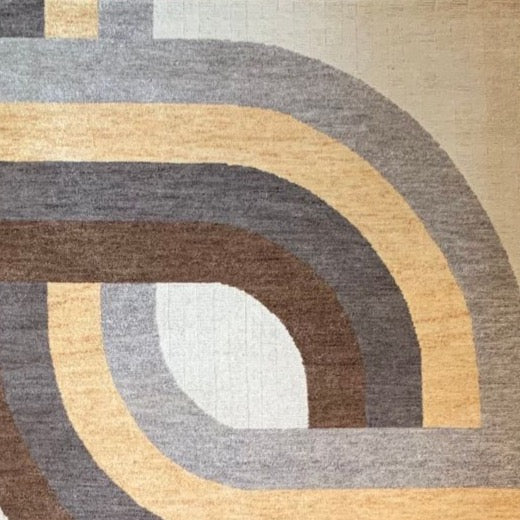 Mod Pop No. 02 6x9 Rug by Christiane Millinger and Battilossi
Hop with the Jet-Set with our Midcentury inspired Mod Pop No. 02

We really wanted to have fun with a cool midcentury style rug and the result that Battilossi produced for us was beyond what we expected. We chose a different weave pile for the background neutral tones with a slight textural pattern. The weaving stripes are hand-knotted as a more uniform and consistent technique. Hand-knotted in Pakistan and made using high quality wool from the mountains of the Afghanistan / Pakistan border. The Ghanzi wool produced there is among the finest available and chosen for its durability as well as softness. 

This is just one example of the many wonderful rugs that we have in our showroom. Purchase through our site and have it shipped to you, or come see this or any of our other unique and one-of-a-kind hand-knotted rugs in person at our 2037 NW Lovejoy Street showroom in NW Portland, Oregon.
Measures: 6'1" x 9'1"
Materials: Wool
Hand-knotted in Pakistan
Rug # 8369
Shipping calculated by weight via Shopify.
Mod Pop No. 02 6x9 Rug by Christiane Millinger and Battilossi
Need more information on this item?
Contact Us
Phone our Showroom, we would be happy to answer your questions or assist in arranging an in-home trial of a rug. +1 971.444.2440
Contact