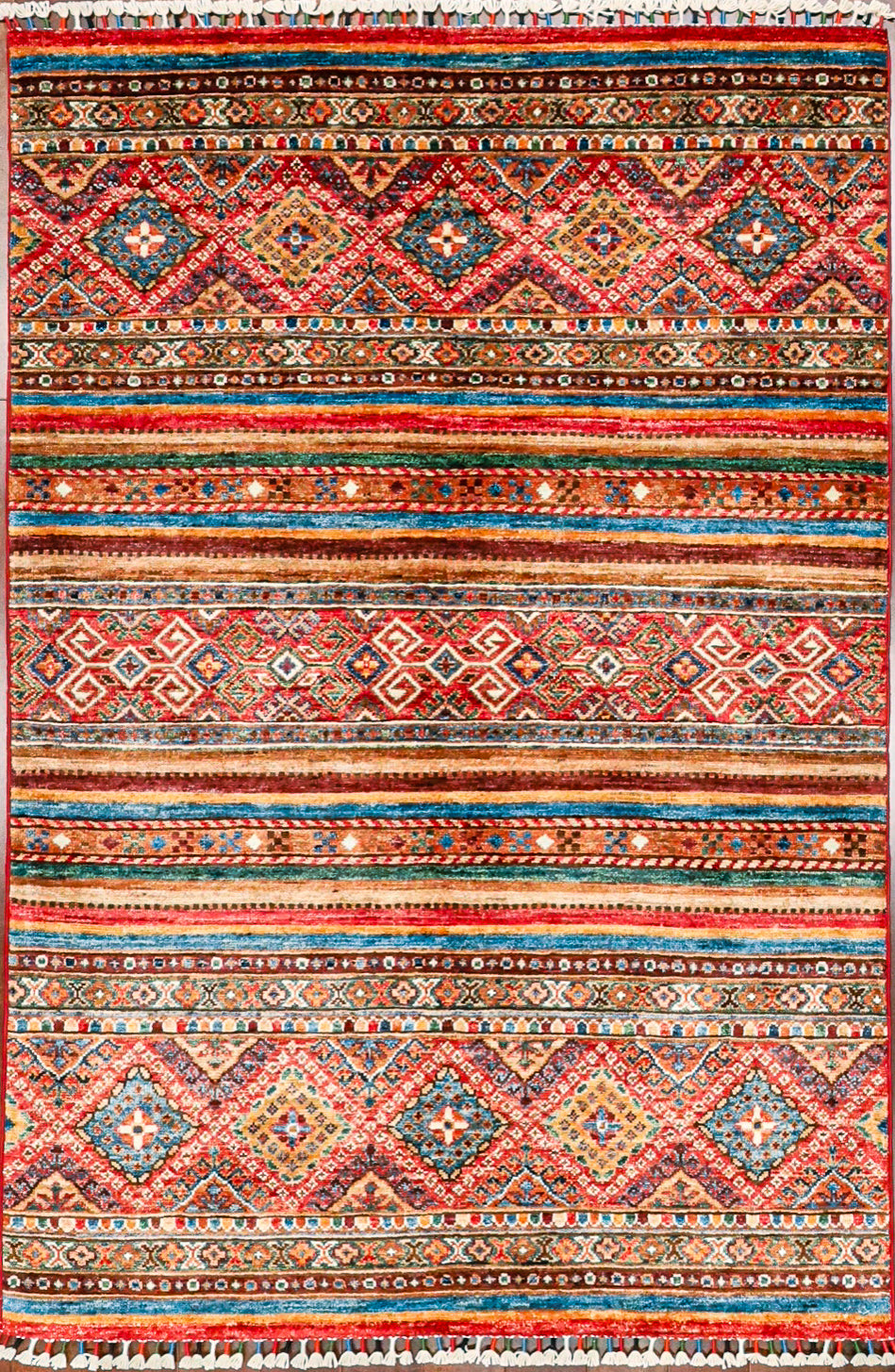 Mafrash Style 3x5 Throw Rug
Nice Little Throw Rug With Some Boho Charm. 

The Mafrash style rugs grew from tribal bags and rectangular woven chests used by weaving herders to carry items during the annual migrations being deconstructed and marketed to travelers as flat rugs, usually with a combination of knotted pile sections for durability and flat woven panels for flexibility. If you could picture this rug folding into a U shape at the horizontal lines, and attach panels to the sides, it would resemble the textile containers this style derived from. 
This style has become a stylistic rug look in its own right, and these hand-knotted, all pile versions have a fun bohemian chic style of their own. This one features a colorful assortment of reds coral tones knotted as diamond shapes along with some blue ones. 
This is just one example of the many wonderful rugs that we have in our showroom. Purchase through our site and have it shipped to you, or come see this or any of our other unique and one-of-a-kind hand-knotted rugs in person at our 2037 NW Lovejoy Street showroom in NW Portland, Oregon.
Measures: 3'6" x 5'1"
Materials: Wool
Hand-knotted in Pakistan
Rug # 8869
Shipping calculated by weight via Shopify.
Mafrash Style 3x5 Throw Rug
Need more information on this item?
Contact Us
Phone our Showroom, we would be happy to answer your questions or assist in arranging an in-home trial of a rug. +1 971.444.2440
Contact