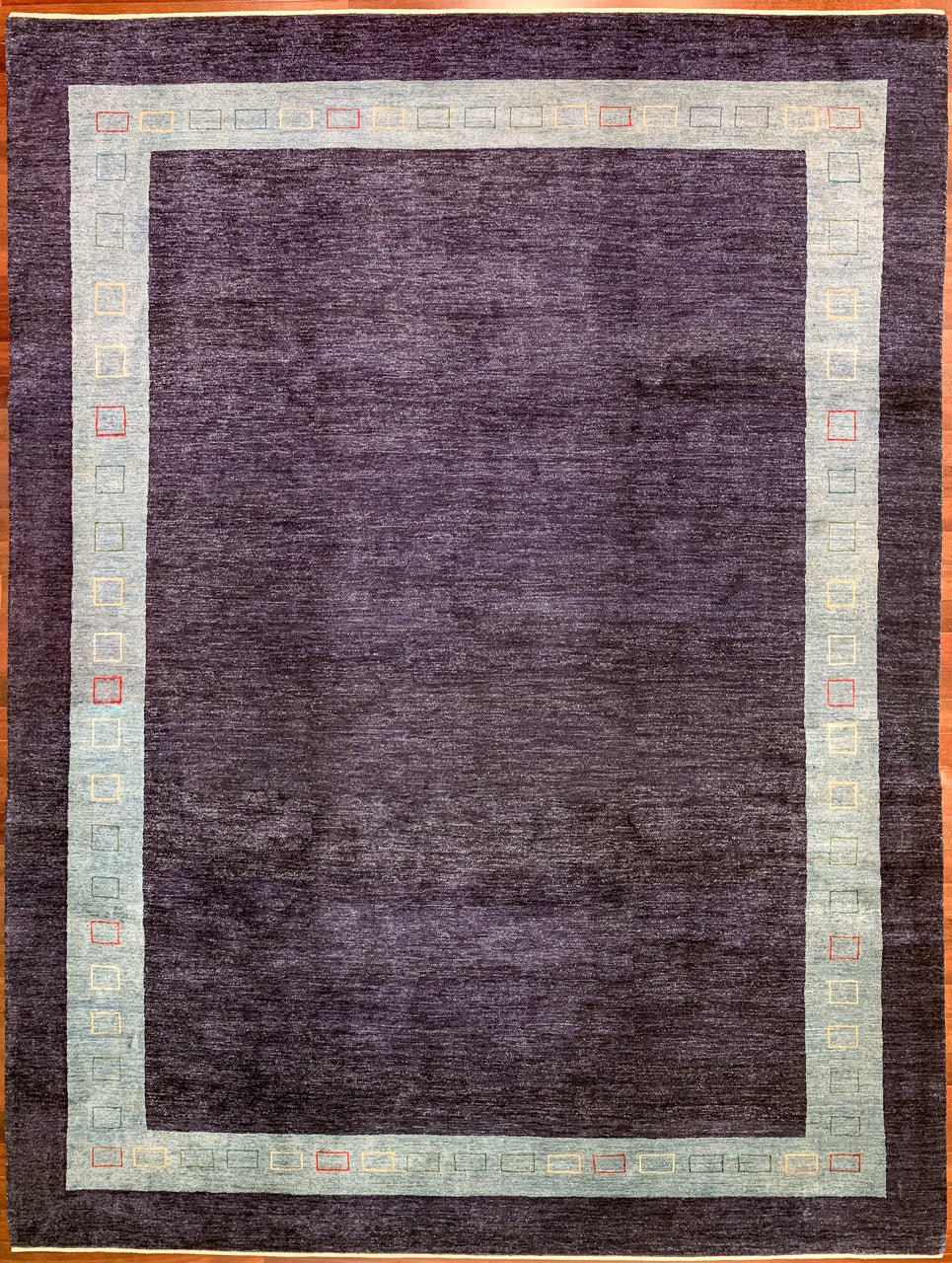 Deep Blue 9x12 Gabbeh With Light Blue Sub-Border
This Larger Sized Gabbeh is Like Stepping Into an Indigo Lagoon.
These larger room sized Gabbehs have become something of a rarity on the market these days, but we were able to source up a few own our recent trip to New York. The indigo dye used has almost a purple hue due to the level of saturation in the high altitude wool used here. The sheep that produce this wool have been bred for ages to produce a hearty wool that is both immensely durable as it is plush and soft to the touch. The real indigo is harvested produces an amazingly rich dye that is unmatched in the subtle variation of hues it can achieve when combined with this wool. 
This is just one example of the many wonderful rugs that we have in our showroom. Purchase through our site and have it shipped to you, or come see this or any of our other unique and one-of-a-kind hand-knotted rugs in person in our 2037 NW Lovejoy Street showroom in NW Portland, Oregon.
Measures: 8'11" x 11'9"
Materials: Handspun Wool and Naturally Sourced Dyes
Hand-knotted in Southern Iran by Semi-Nomadic Weavers.
Rug #8760
Shipping calculated by weight via Shopify.
Deep Blue 9x12 Gabbeh With Light Blue Sub-Border
Need more information on this item?
Contact Us
Phone our Showroom, we would be happy to answer your questions or assist in arranging an in-home trial of a rug. +1 971.444.2440
Contact