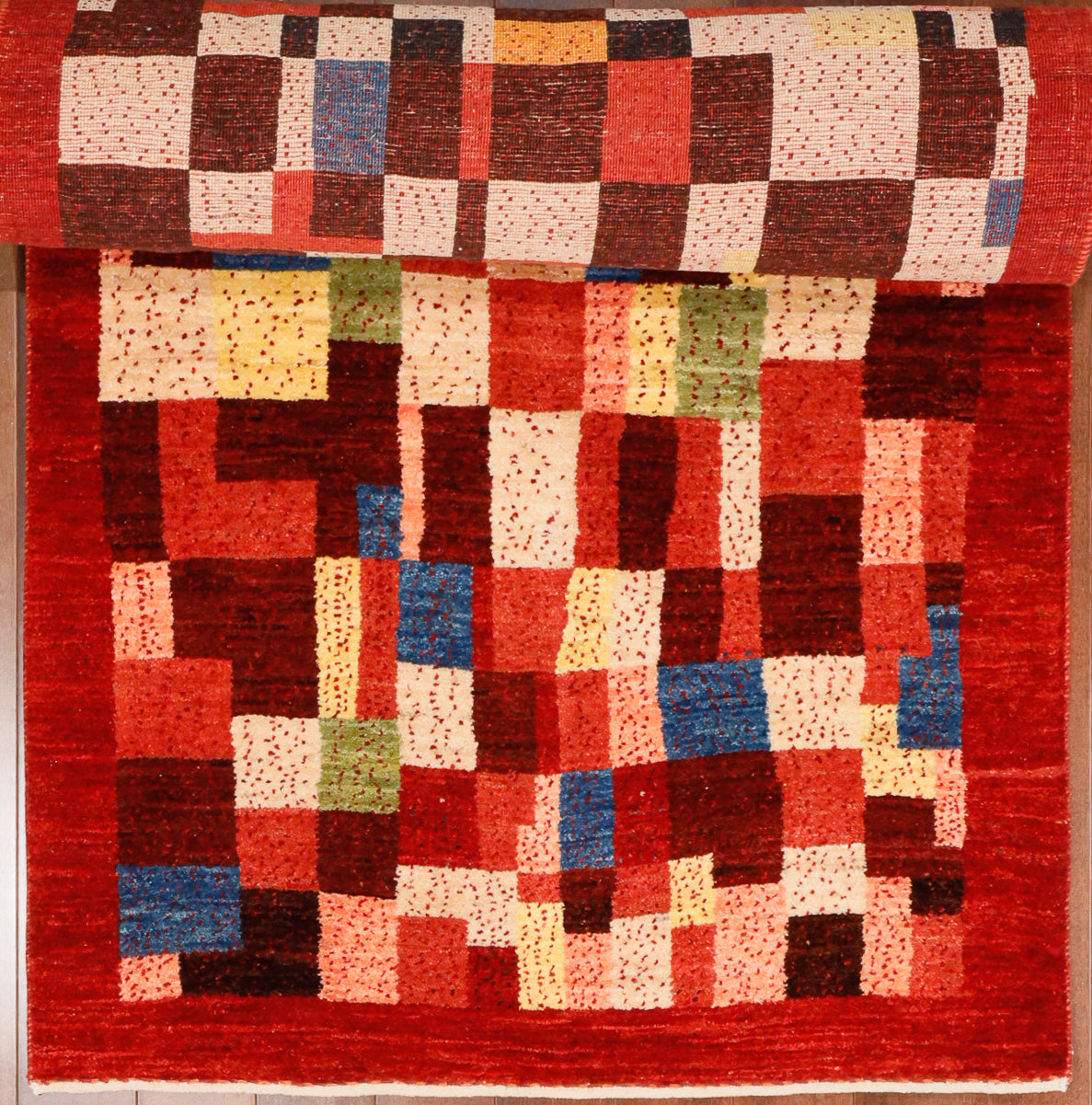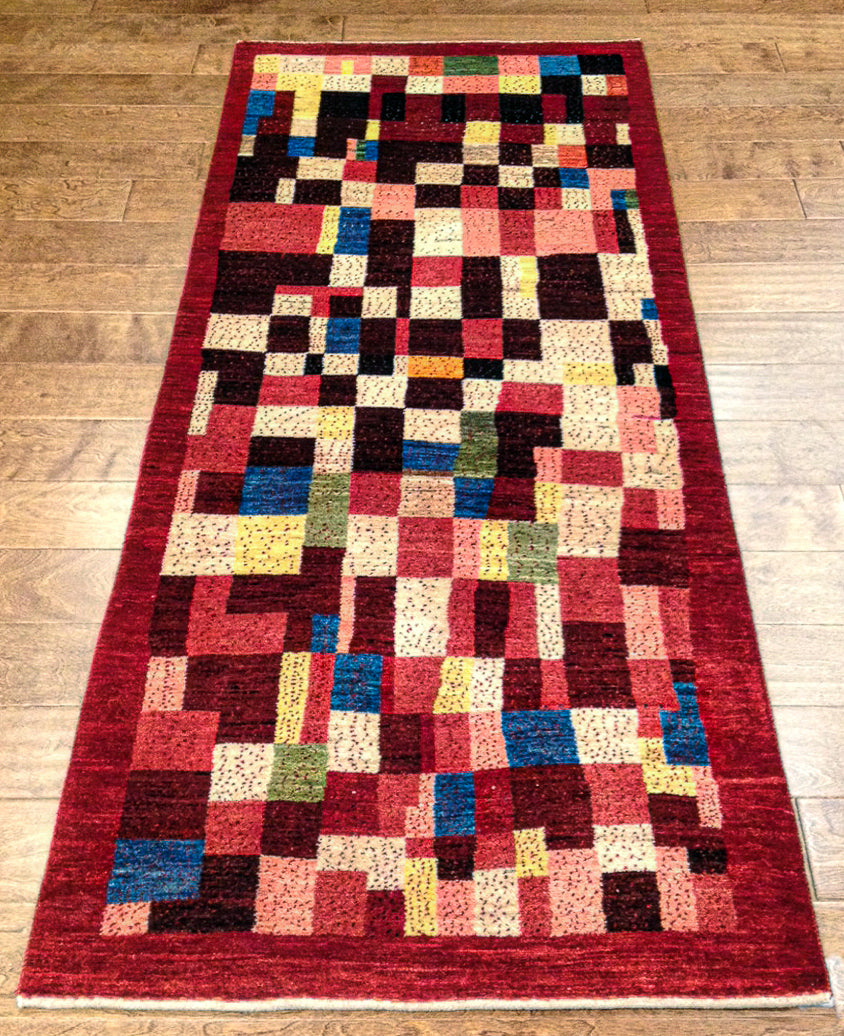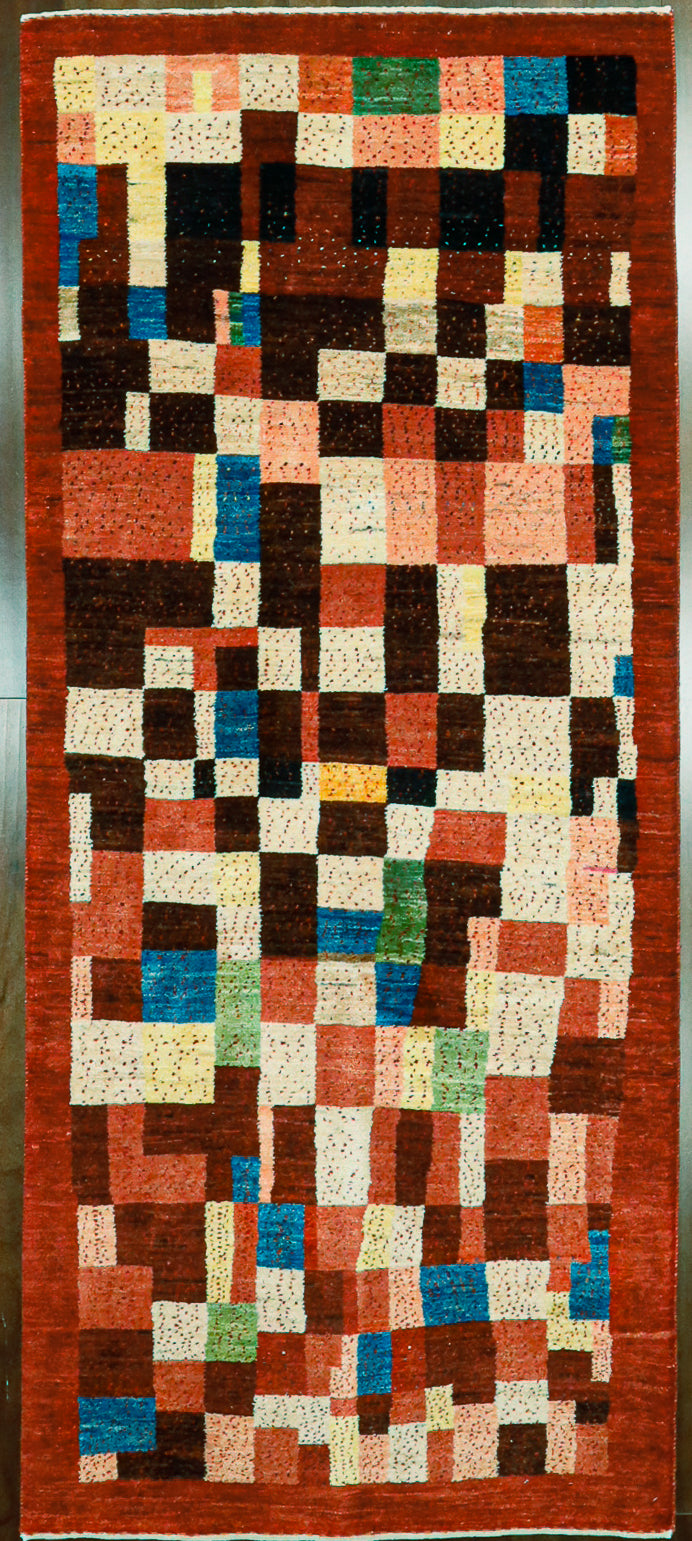 Colorful Kashkuli Gabbeh 3x6 Runner
This Colorful Gabbeh Will Brighten Any Hallway or Smaller Space Needing Some Energy
These multicolor Gabbehs are some of the most energetic pieces we have the pleasure of carrying. A red border frames a jumble of squares and rectangles of various colors and patterns. All the colors seen in this piece are derived from natural plant and mineral sources, which, when paired with the handspun wool which retains much of its natural lanolin, the result is a wonderful spectrum of tones within each block of color.
This is just one example of the many wonderful rugs that we have in our showroom. Purchase through our site and have it shipped to you, or come see this or any of our other unique and one-of-a-kind hand-knotted rugs in person at our 2037 NW Lovejoy Street showroom in NW Portland, Oregon.
Measures: 2'9" x 6'6"
Materials: Handspun Wool and Natural Dyes
Hand-knotted in Southern Iran
Rug # 6828
Shipping calculated by weight via Shopify.
Colorful Kashkuli Gabbeh 3x6 Runner
Need more information on this item?
Contact Us
Phone our Showroom, we would be happy to answer your questions or assist in arranging an in-home trial of a rug. +1 971.444.2440
Contact