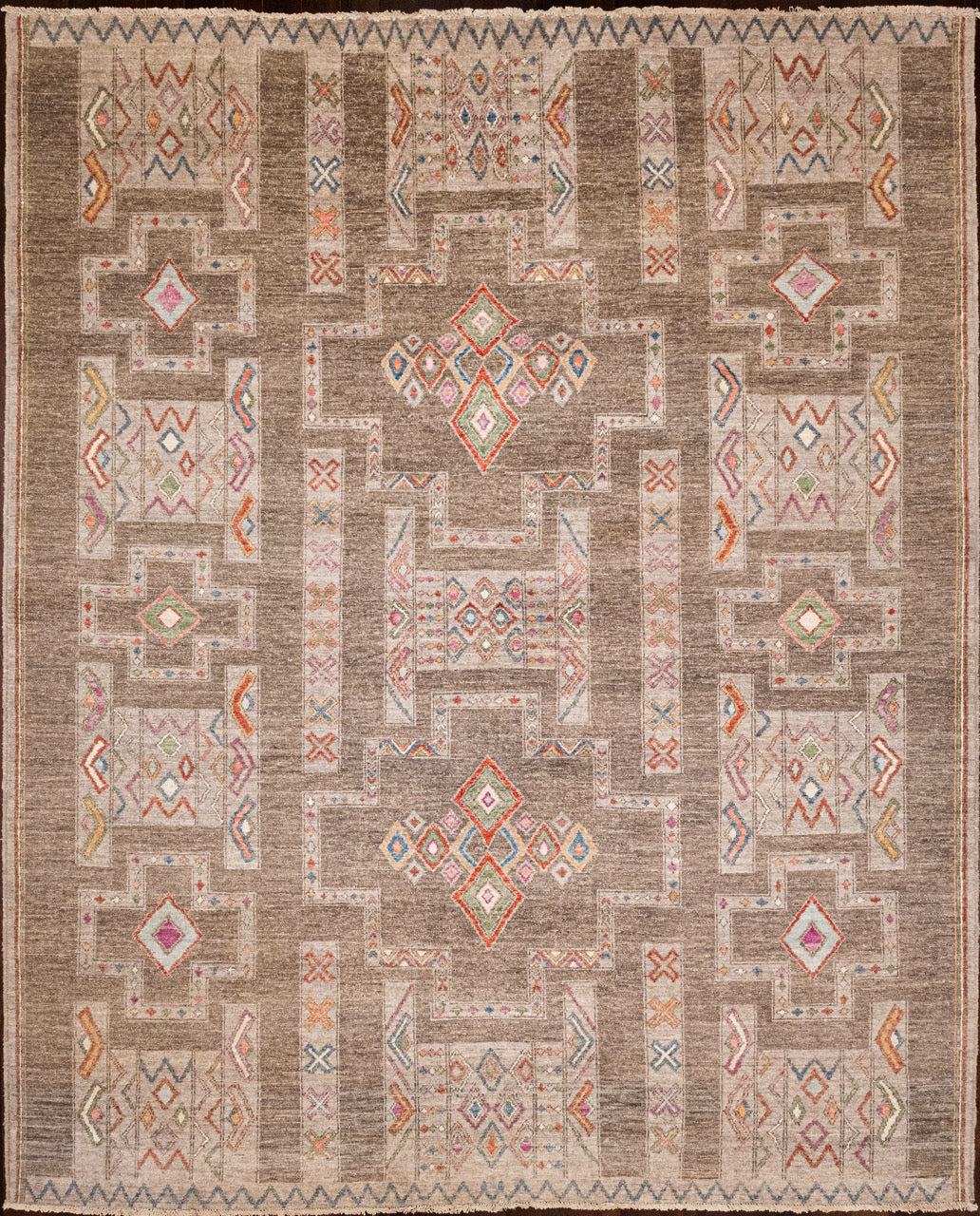 Colorful Tuareg Style 8x10 Hand-knotted Wool Rug
A splash of color for a traditional tribal classic.
This rug is a modern take on some traditional rug patterns originating in Northern Africa. The addition of brighter pinks, reds, and blues really pop against the more neutral browns used in the background foundation of the pattern. Traditional Tuareg mats tend to be woven with materials such as palm leaves ands reeds, while this hand-knotted wool rug honors the timeless geometric designs that these Berber weavers have produced for centuries. 

This is just one example of the many wonderful rugs that we have in our showroom. Purchase through our site and have it shipped to you, or come see this or any of our other unique and one-of-a-kind hand-knotted rugs in person at our 2037 NW Lovejoy Street showroom in NW Portland, Oregon.
Measures: 8'0" x 9'8"
Materials: Wool
Hand-knotted in Pakistan
Rug # 8842
Shipping calculated by weight via Shopify.
Colorful Tuareg Style 8x10 Hand-knotted Wool Rug
Need more information on this item?
Contact Us
Phone our Showroom, we would be happy to answer your questions or assist in arranging an in-home trial of a rug. +1 971.444.2440
Contact