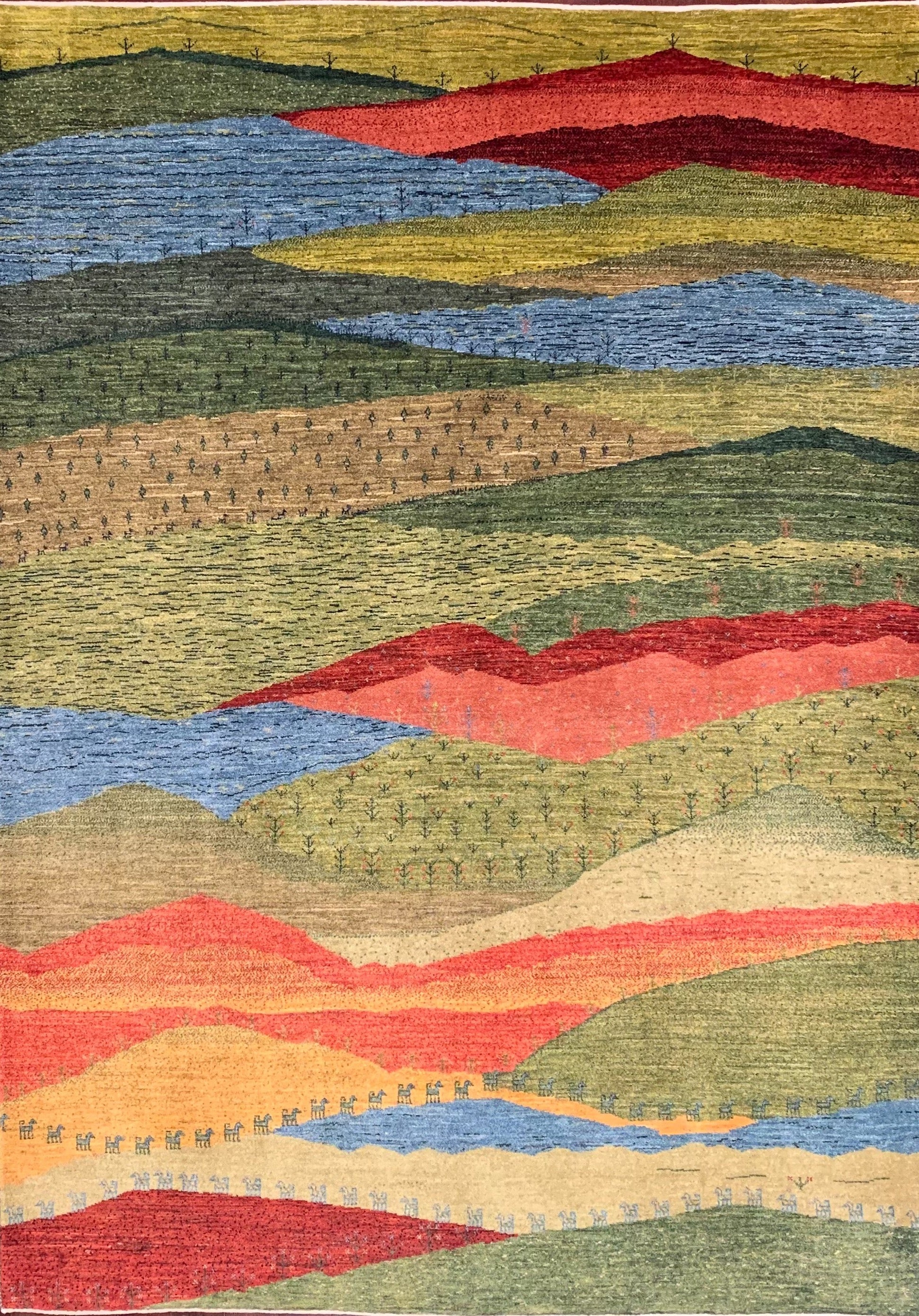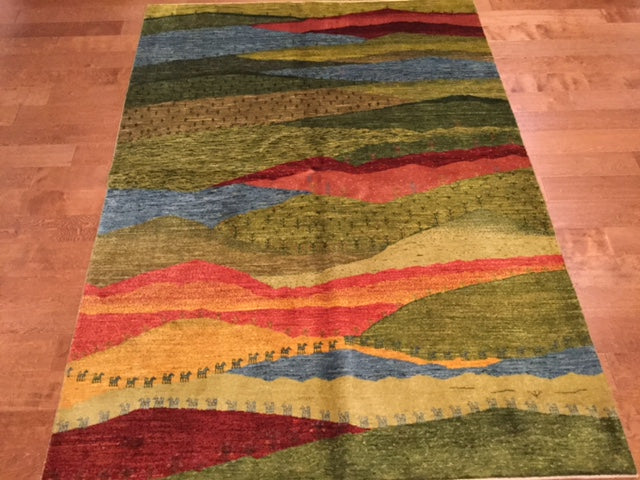 Dramatic Handmade Landscape Gabbeh Using Bright Colors
This roughly 5x8 Kashkuli Gabbeh depicts a series of hills in various colors leading off to a distant horizon. A caravan of deer can be seen in the foreground hills as well as trees and various plant shapes on various hills. This is one of the more unusual landscape carpets in our Gabbeh Collection as it depicts the rolling hills in several bright colors such as blue, orange, red, and green. Made using all natural dyes and entirely by hand, Gabbeh rugs are some of the most natural textiles available today.
This is just one example of the many wonderful rugs that we have in our showroom. Purchase through our site and have it shipped to you, or come see this or any of our other unique and one-of-a-kind hand-knotted rugs in person in our 2037 NW Lovejoy Street showroom in NW Portland, Oregon.
Measures: 5'5" x 7'9"
Materials: Handspun Wool and Naturally Sourced Dyes
Hand-knotted in Southern Iran by Semi-Nomadic Weavers.
Rug #7071
Shipping calculated by weight via Shopify.
Need more information on this item?
Contact Us
Phone our Showroom, we would be happy to answer your questions or assist in arranging an in-home trial of a rug. +1 971.444.2440
Contact