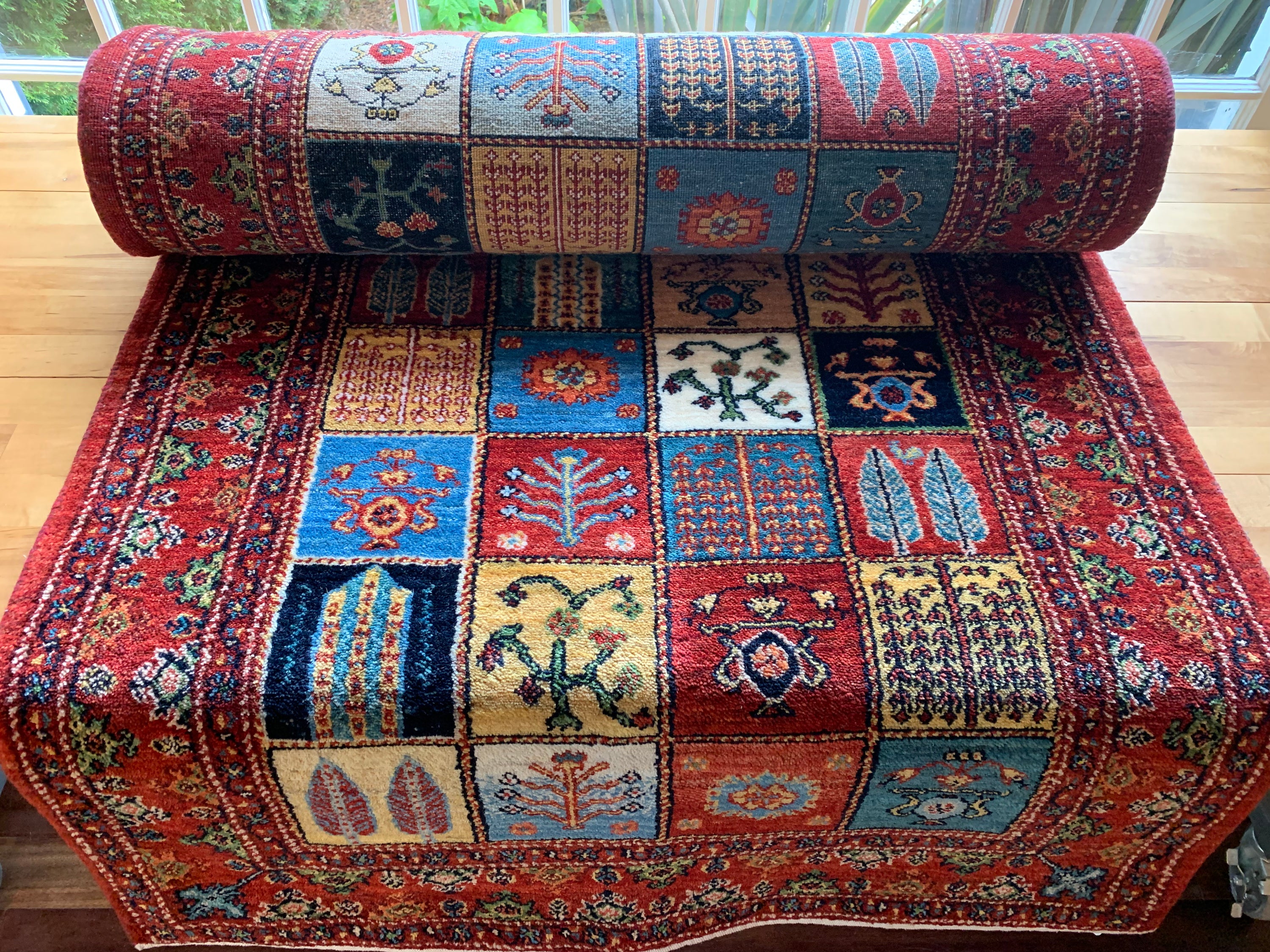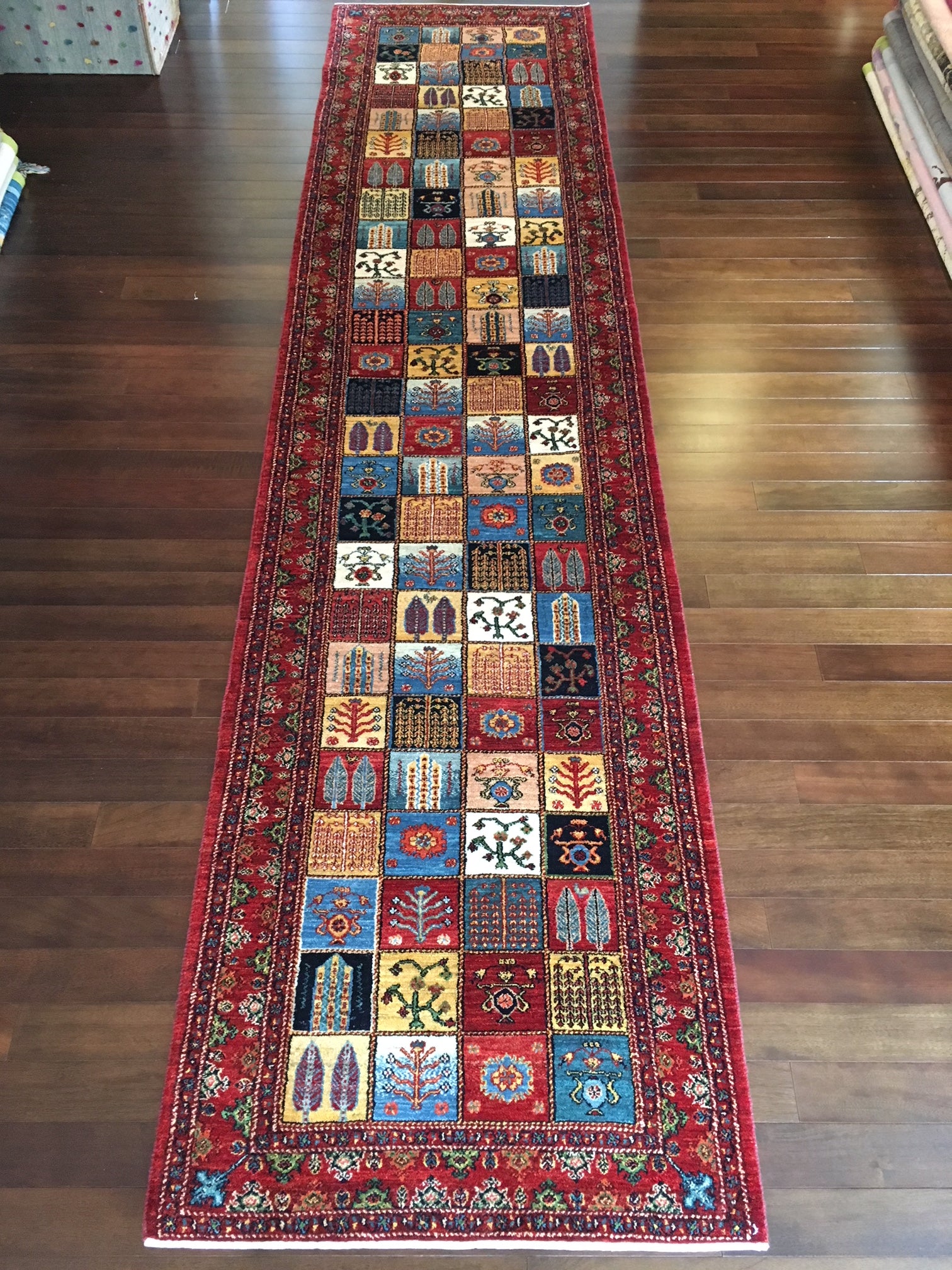 Luri Bahktiari 3x13 Runner
Handmade Bakhtiari Garden Compartment Wool Runner
Bahktiari are a classification of rugs known for focus on floral and garden motifs, often with very defined borders. This particular design is often called a Garden Compartment rug due to the defined squares symbolically depicting a plots of trees and flowering plants, arranged to represent the layout of a classic Persian garden. These rugs are also known for their dense knotted pile and this runner is no exception. The wool used is from sheep that spend their lives migrating through the Zagros Mountains, as they have done for thousands of years. The wool they produce is the same as in Gabbehs and many Luri carpets and retains much of the lanolin, making a durable wool ideally suited for use in rugs and carpets.
This is just one example of the many wonderful rugs that we have in our showroom. Purchase through our site and have it shipped to you, or come see this or any of our other unique and one-of-a-kind hand-knotted rugs in person in our 2037 NW Lovejoy Street showroom in NW Portland, Oregon.
Measures: 3'2" x 13'3"
Materials: Handspun Wool and Naturally Sourced Dye
Hand-knotted in Southern Iran by Semi-Nomadic Weavers.
Rug #7552
Shipping calculated by weight via Shopify
Luri Bahktiari 3x13 Runner
Need more information on this item?
Contact Us
Phone our Showroom, we would be happy to answer your questions or assist in arranging an in-home trial of a rug. +1 971.444.2440
Contact