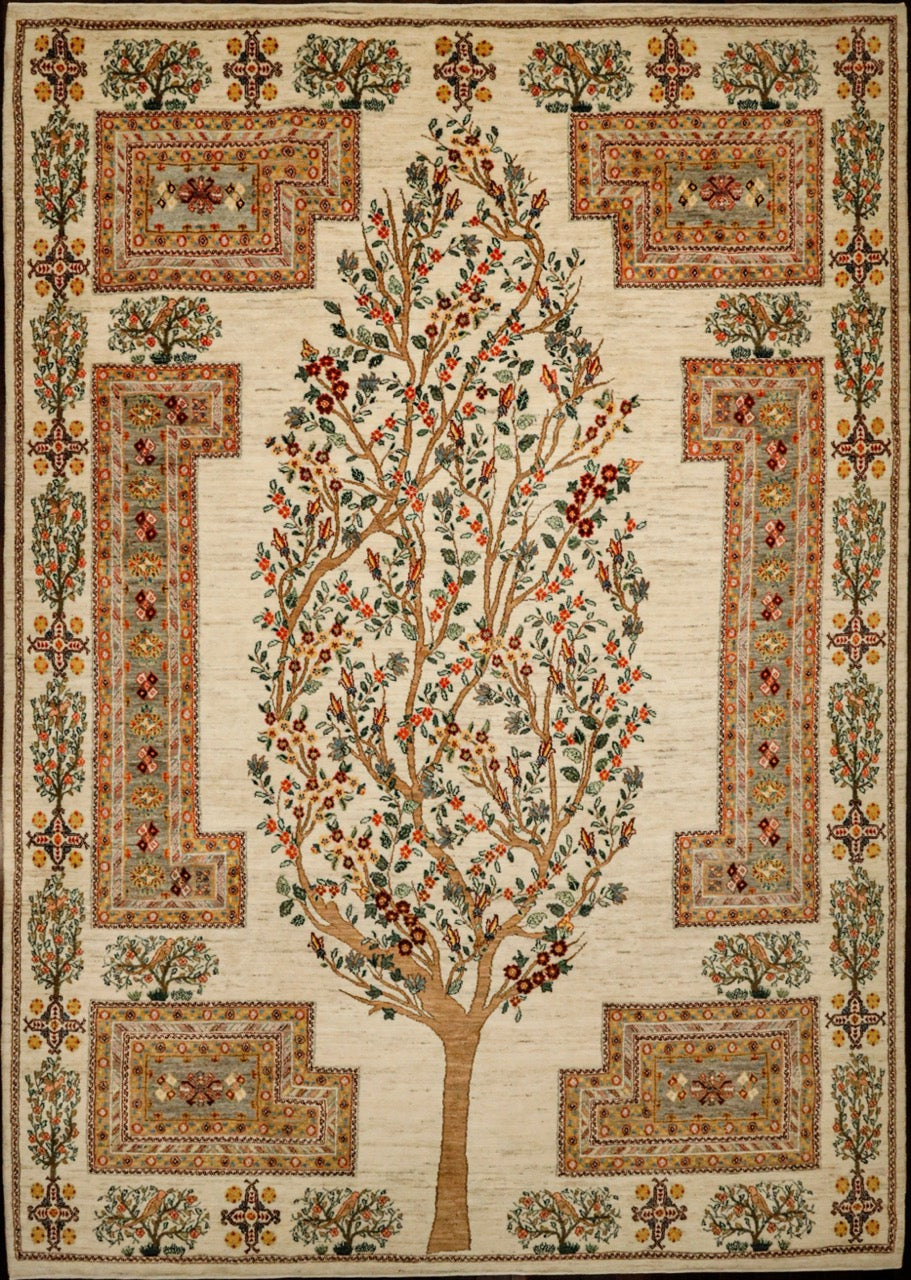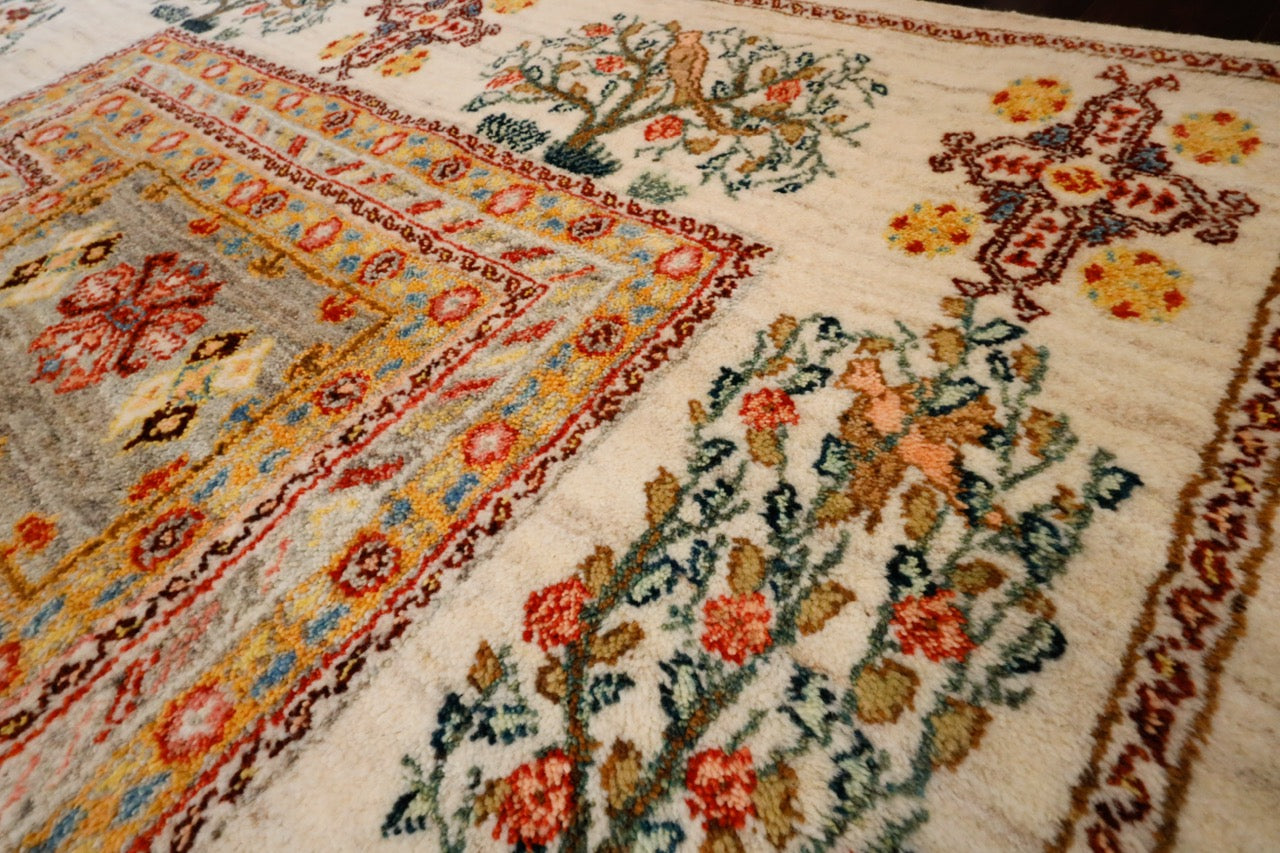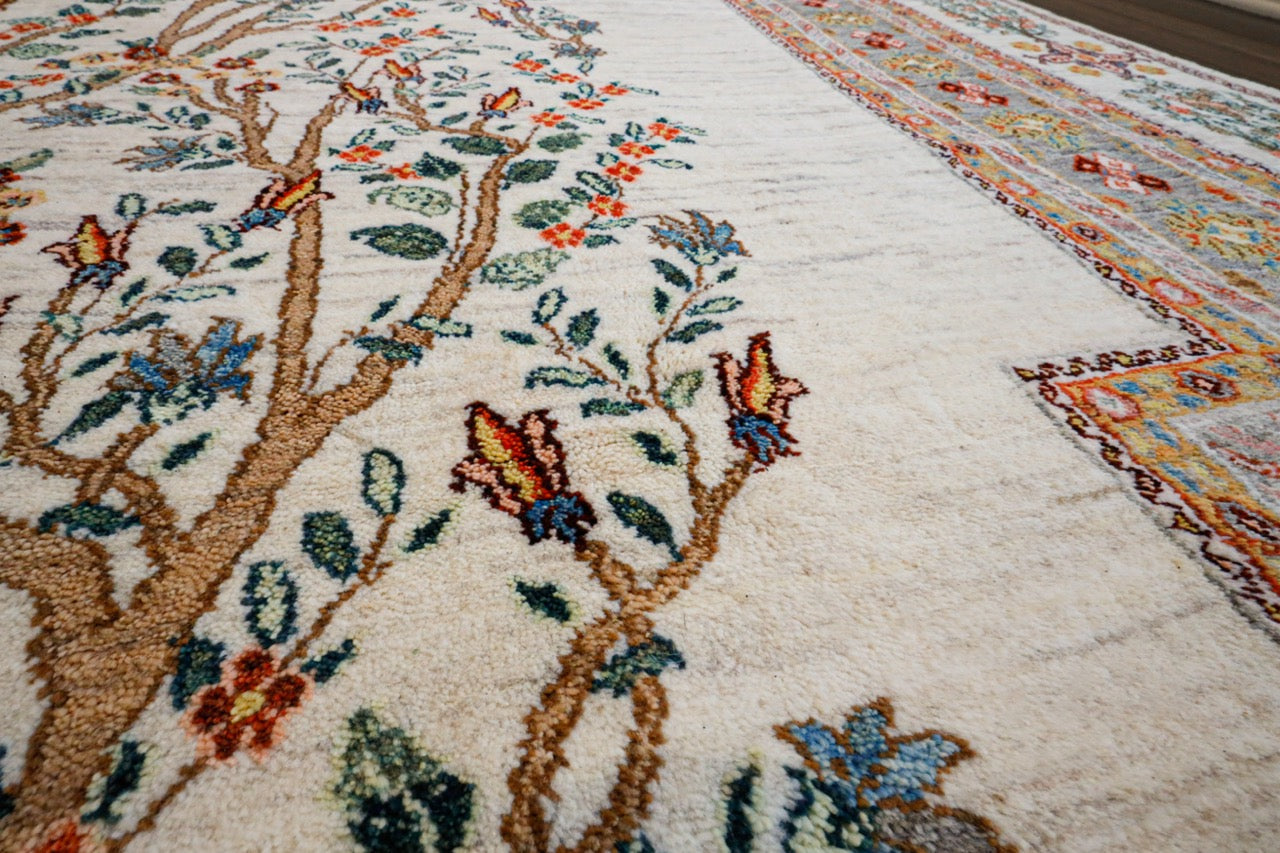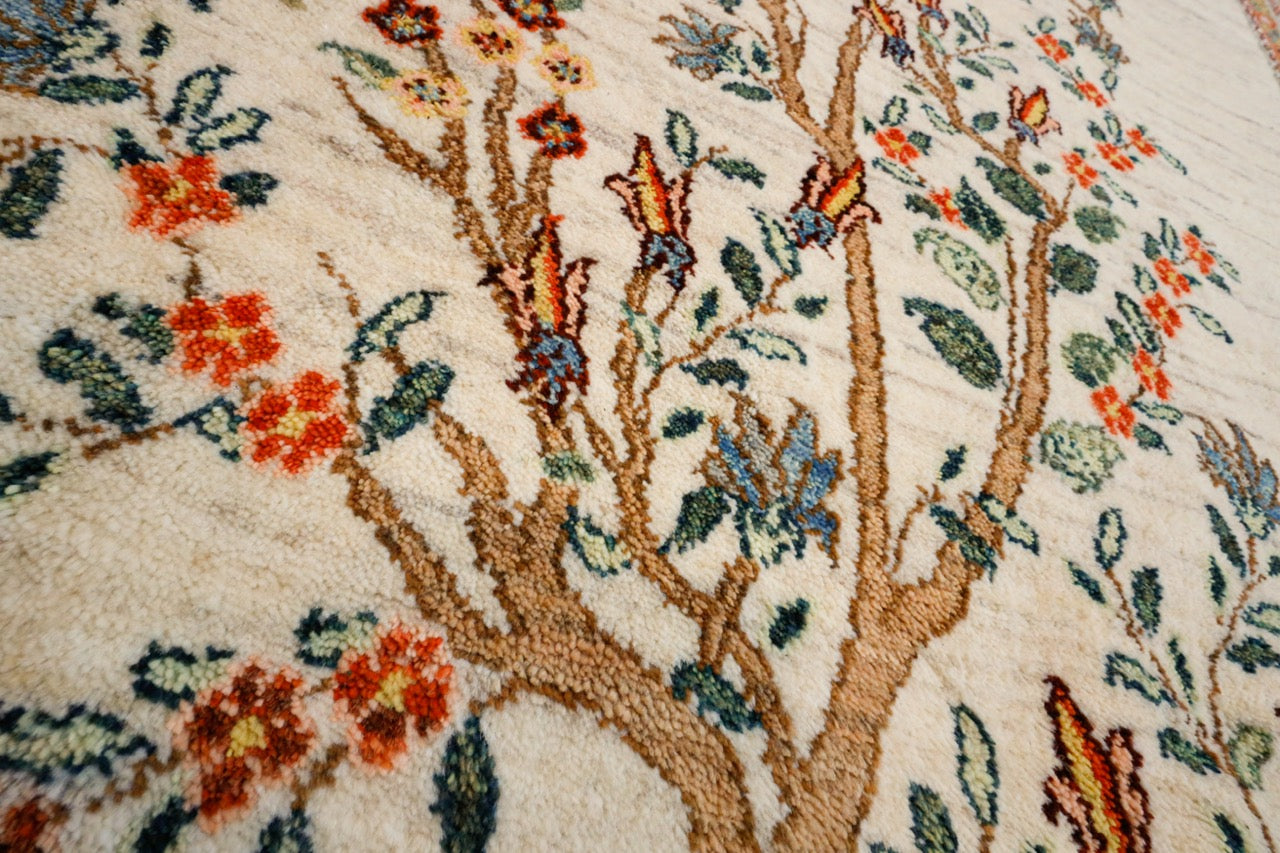 Classic Traditional Persian Design 8x11 Gabbeh
Christiane asked Zollanvari to produce a loveletter to classic formal rugs and the result is one of the most elegant rugs we've seen.
Gabbehs are some of the heartiest, hard wearing rugs available on the fine carpet market today. Still made using timeless techniques, each Gabbeh is a world unto itself. The weavers are allowed immense latitude to document images from their lives and travels, as well as the exploration of capturing feelings or moods. The entire process to make an authentic Gabbeh is done by hand. From the sheering of the sheep raised and migrated for generations, to the hand spinning of the yarns with drop spindles, this produces a fiber that is peerless as a medium to produce some of the most durable hand-woven rugs ever produced. The sourcing of the dyes is based in vegetable and roots native to the Iranian plateau. The rich reds are produced from the roots of the madder plant, once it has matured for 5 to 7 years before it is ready to make the iconic reds seen in many Gabbehs. The various blue tones are all derived from the indigo plant, and a layering of these blues and the yellows produced from onion skins and thistles results in the verdant greens so often seen in Gabbeh rugs. But it all comes back to the wool and how the lack of chemical or mechanized processing retains the natural lanolin. This allows not only each strand of wool to take the dyes in their own way, but even within the same individual fiber a volume and depth of color to be present.
In an age where chemical engineering and mass production can rapidly produce exact replications of a product many, many times over, we are proud to feature holistic, unique, and honestly made craft rugs and carpets. And Gabbehs rank among the signature rugs that embody this philosophy of bringing unique and wholesome furnishings into the home, free from off-gassing, and being made from one of the worlds most natural and enduring fibers, hand-spun wool.
Citing examples of classic Persian Garden motifs, Christiane worked with our lovely partners the Zollanvari Family to knot an homage to these iconic rugs and tapestries. The whimsical tree of life had been framed in symbolic planting plots, each with their own border. The undyed wool background is a mixture of neutral hues intermingling to create an overall cream / ivory field that creates a wonderful contrast with the reds, tans, and green elements. 

We are honored to work with the Zollanvari family to bring these truly heartfelt rugs to you, as well as showcase the beauty of craftsmanship of some of the worlds last semi-nomadic hearing and weaving groups. Each Gabbeh shows the touch and eye of its maker and these are some of our absolute favorite hand-woven, one-of-a-kind rugs and carpets that we are fortunate to still be able to offer.
This is just one example of the many wonderful rugs that we have in our showroom. Purchase through our site and have it shipped to you, or come see this or any of our other unique and one-of-a-kind hand-knotted rugs in person in our 2037 NW Lovejoy Street showroom in NW Portland, Oregon.
Measures: 8'1" x 11'4"
Materials: Handspun wool and naturally sourced dyes
Hand-knotted Southern Iran
Rug #8729
Shipping calculated by weight via Shopify.
Classic Traditional Persian Design 8x11 Gabbeh
Need more information on this item?
Contact Us
Phone our Showroom, we would be happy to answer your questions or assist in arranging an in-home trial of a rug. +1 971.444.2440
Contact