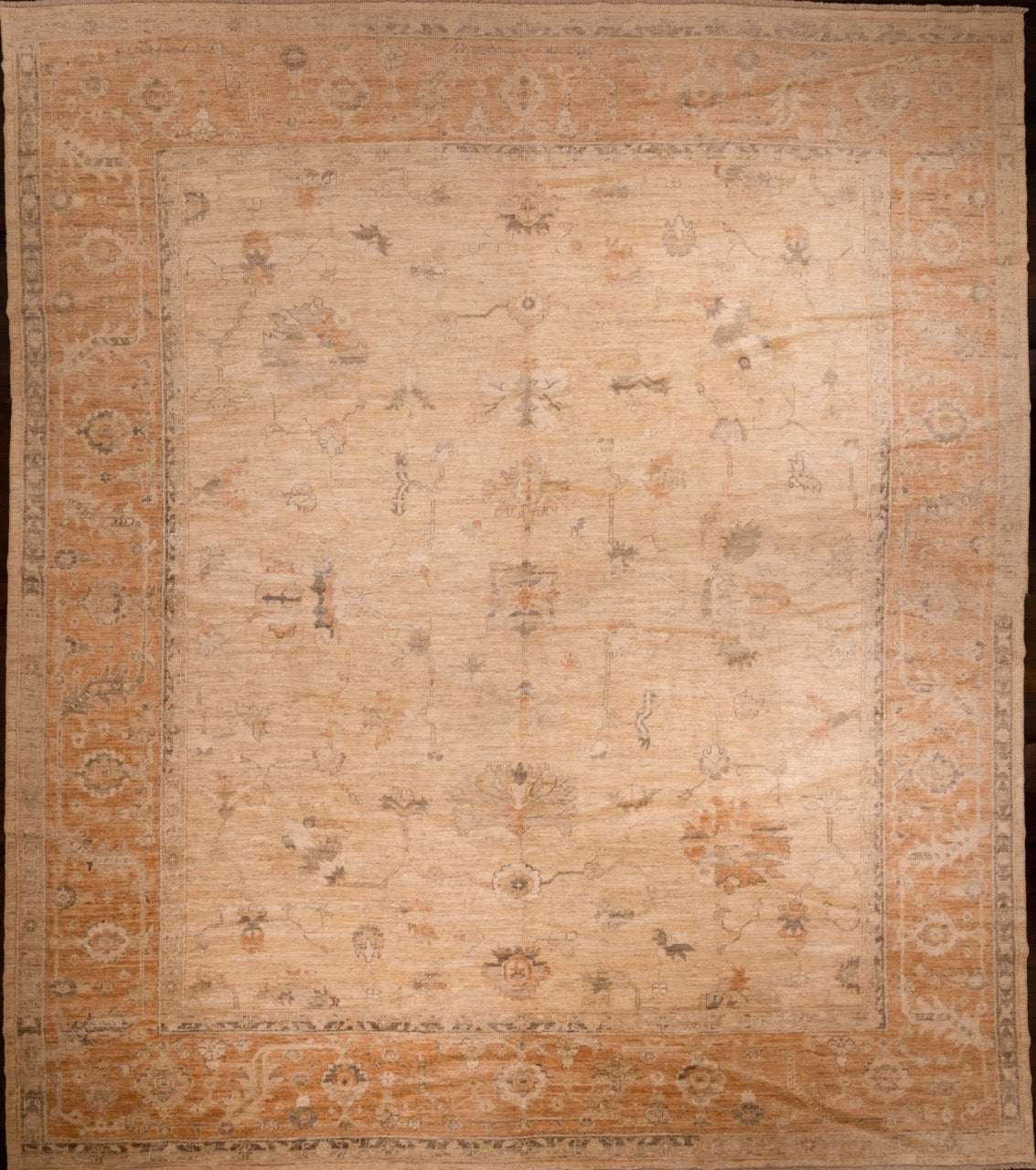 Authentic Angora Ushak 13x15 Rug for a Very Large Room
This grand Ushak rug is massive but has the character and pedigree to carry the room. 

This is an Ushak style rug for a very large room but one that isn't looking to have it dominated by intense color or pattern. The subtle beige and soft rust tones in this piece are perfect for a large living room and would add an instant traditional and elegant feel to it. 

Anadol is also the only company operating in Türkiye with a geographical patent to say that the rugs are true "Ushak" rugs with the pedigree of producers going back to the Ottoman Empire rug producers. Much like the difference between sparkling wine and champaign, so is the difference between a true Anadol Ushak and another rug produced elsewhere with with a similar pattern. 
This is just one example of the many wonderful rugs that we have in our showroom. Purchase through our site and have it shipped to you, or come see this or any of our other unique and one-of-a-kind hand-knotted rugs in person at our 2037 NW Lovejoy Street showroom in NW Portland, Oregon.
Measures: 13'0" x 14'9"
Materials: Angora Wool
Hand-knotted in Turkey
Rug # C-0973
Shipping calculated by weight via Shopify.
Authentic Angora Ushak 13x15 Rug for a Very Large Room
Need more information on this item?
Contact Us
Phone our Showroom, we would be happy to answer your questions or assist in arranging an in-home trial of a rug. +1 971.444.2440
Contact