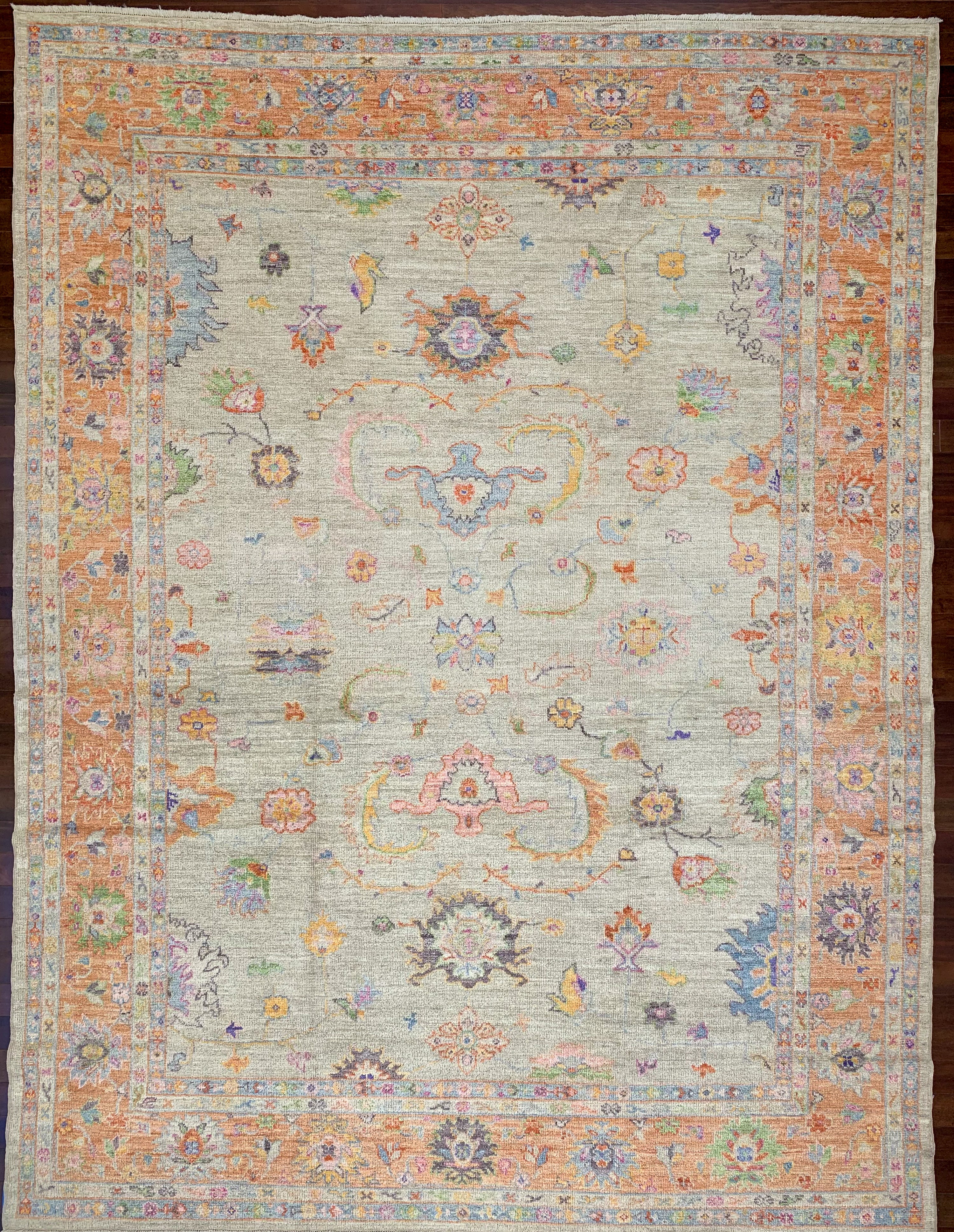 C-1022 Angora Ushak 9x12 Rug
Handmade Wool and Angora 9x12 Ushak Area Rug
Measures: 9'1"x11'11"
Material: Wool and Angora Fiber
Handmade in Turkey
This hand-knotted Ushak, occasionally also spelled Oushak, rug features a blue green backgound central field with many pastel colored floral elements. The border has an orange tone with green, purple, peach and blue floral medallions dispersed throughout. Ushaks have a large knot used in the construction which gives these a lovely casual feel that pairs well as a colorful burst in otherwise neutral interior design. The Angora fibers in the pile give this rug a wonderful sheen in direct sunlight.
Purchase through our site or contact us to set up a viewing at our 2037 NW Lovejoy St in Northwest Portland
Shipping calculated through Shopify
C-1022 Angora Ushak 9x12 Rug
Need more information on this item?
Contact Us
Phone our Showroom, we would be happy to answer your questions or assist in arranging an in-home trial of a rug. +1 971.444.2440
Contact