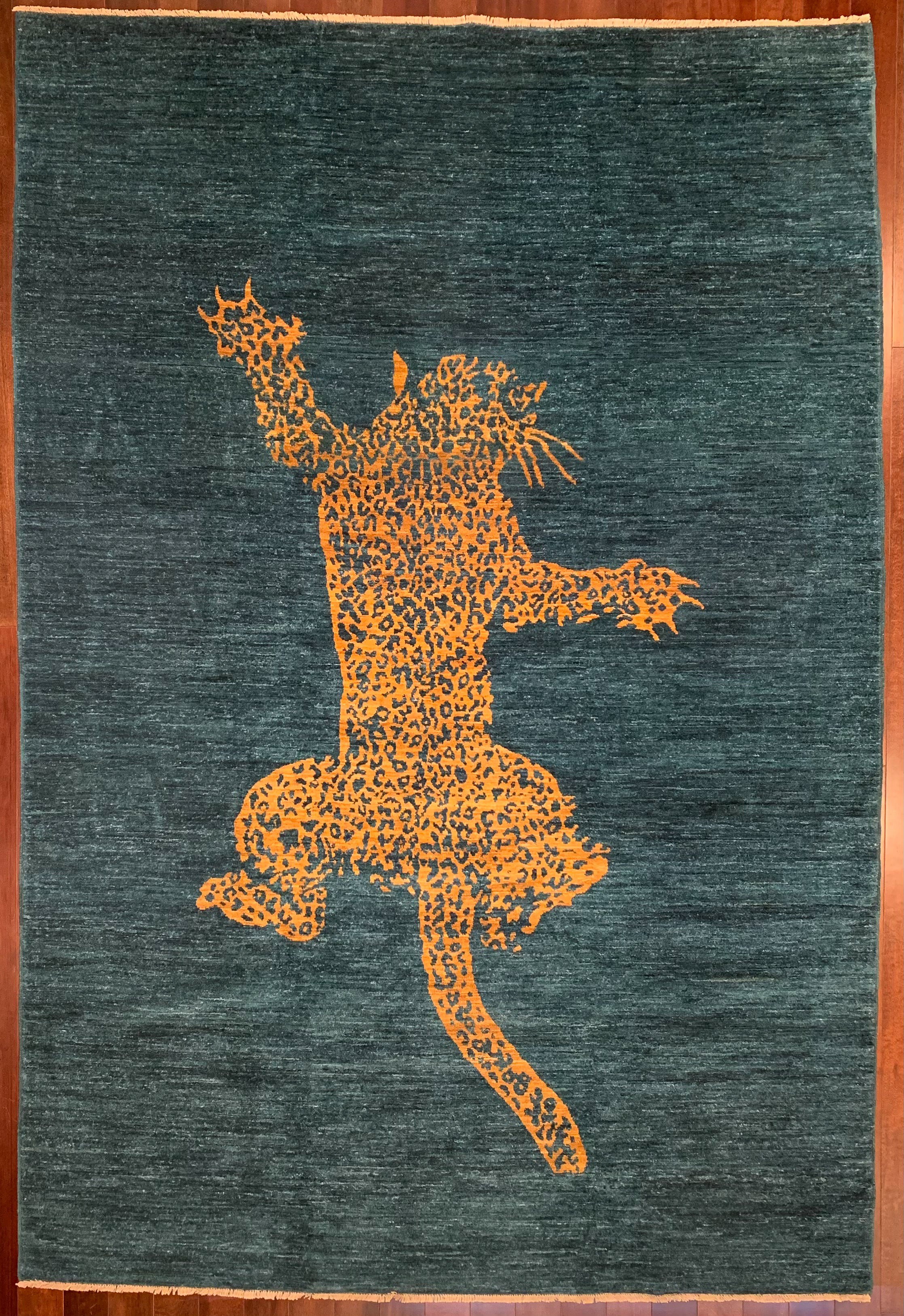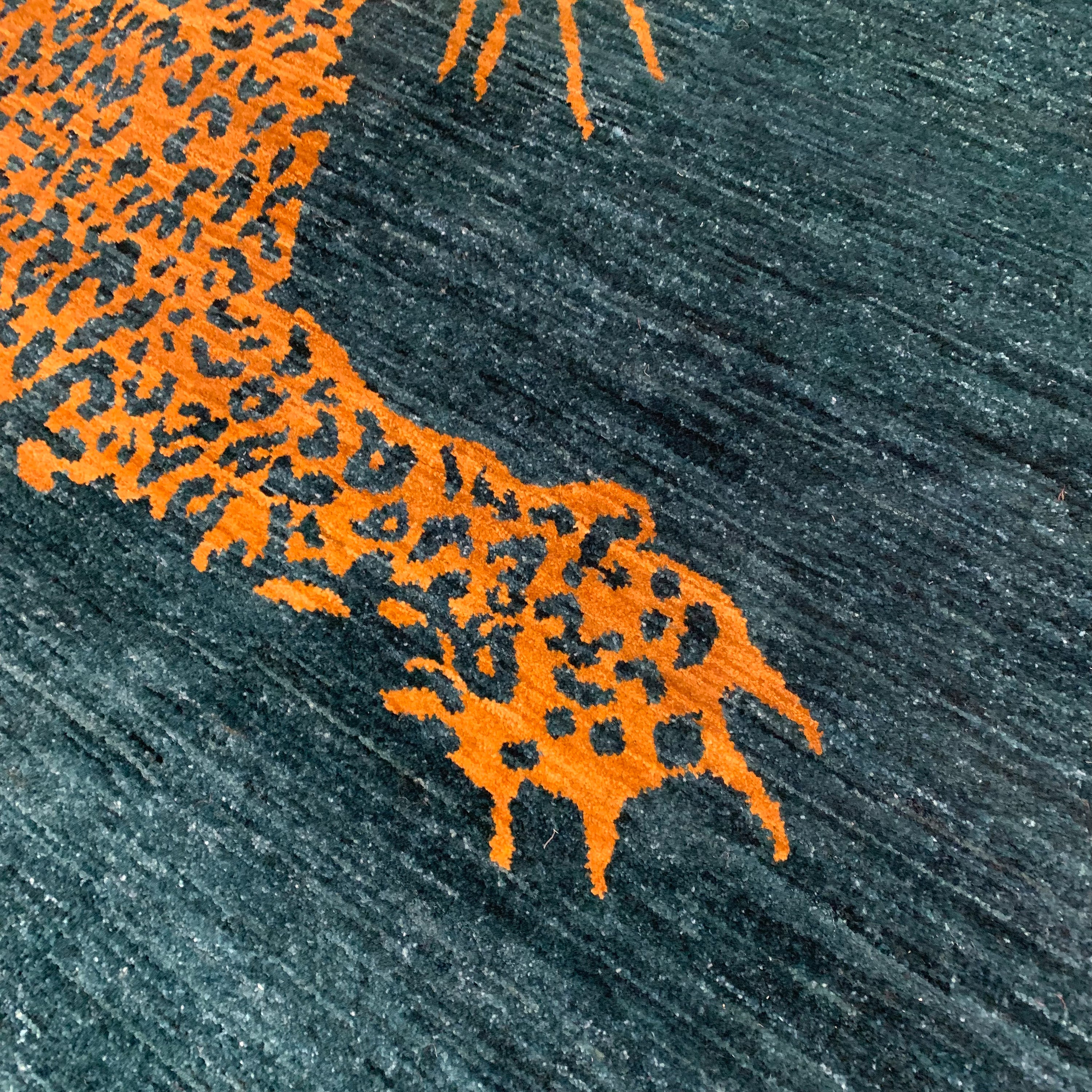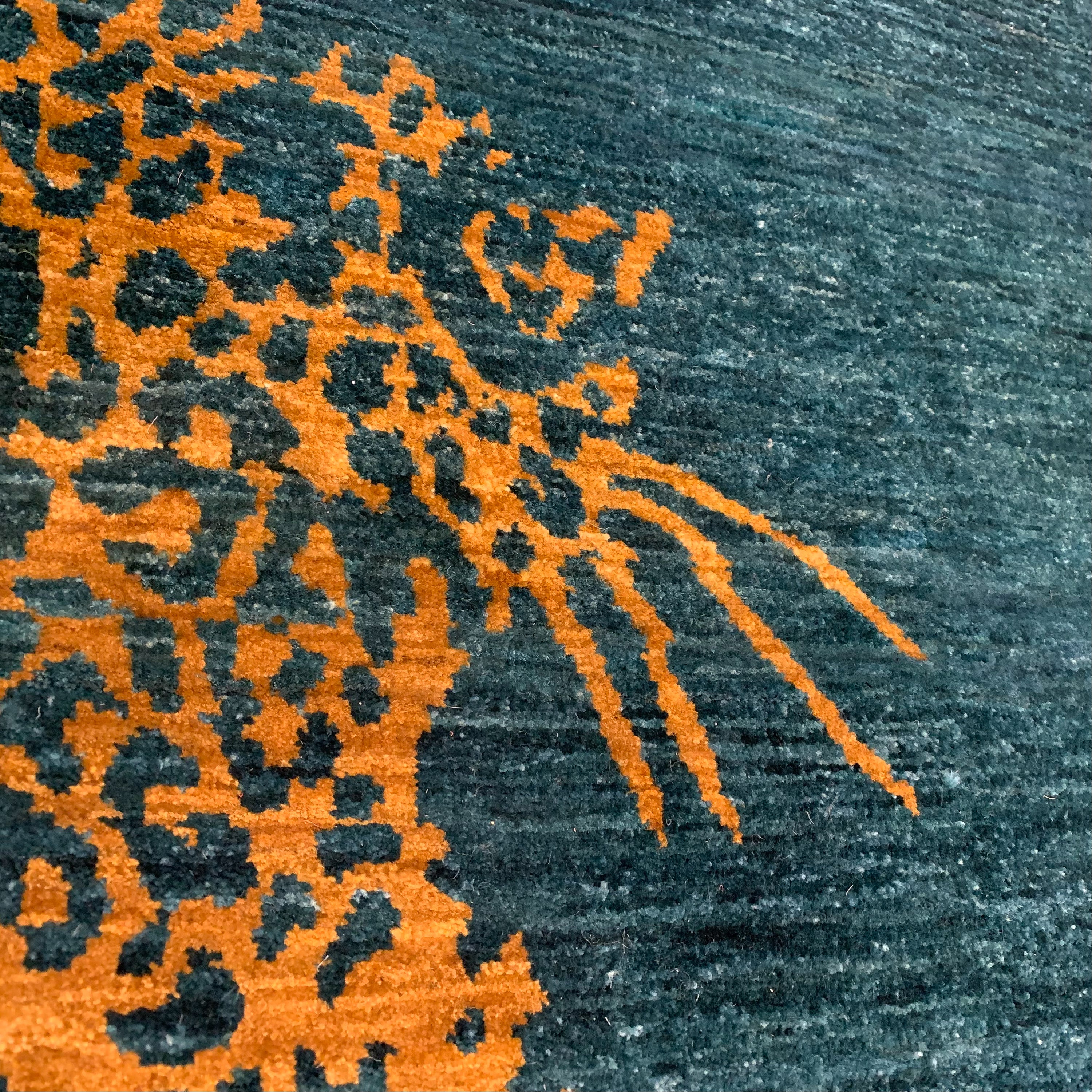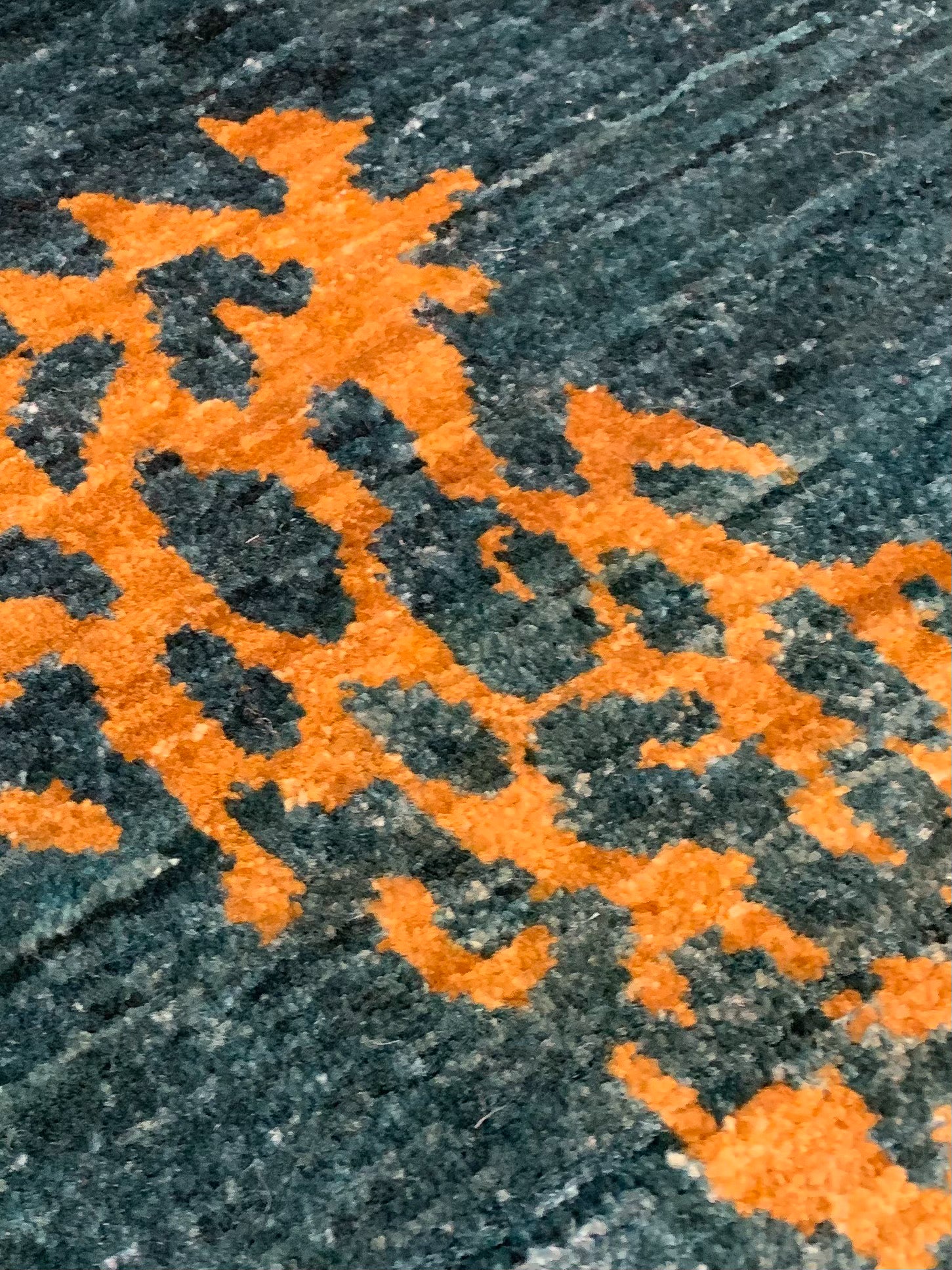 Leopard On Green 6x9 Rug from Christiane Millinger
Handmade Leopard on Green 6x9 Rug

Measures: 6'0"x8'10"
Materials: Wool 
Handmade in Afghanistan
Turquoise Mountain has been working in Afghanistan since 2006 and continues to support thousands of families in Kabul, Bamiyan and the north of the country by providing humanitarian support, education, family health services and by generating livelihood opportunities through craft production and the preservation of built heritage. We are proud to work with them bringing some of our ideas to life while working with them in their mission statement to help create a more just Afghanistan while preserving the craft of hand-knotted rug making there. This Leopard on Green rug features a feline in mid ascent handmade into a lovely area rug. 
Purchase through our site or come by our 2037 NW Lovejoy showroom in Northwest Portland, Oregon to see this or any other rugs in our inventory in person.
Available for custom order in any size or color variation. Please contact us to learn more about our custom rug abilities.
Shipping calculated through Shopify
Leopard On Green 6x9 Rug from Christiane Millinger
Need more information on this item?
Contact Us
Phone our Showroom, we would be happy to answer your questions or assist in arranging an in-home trial of a rug. +1 971.444.2440
Contact