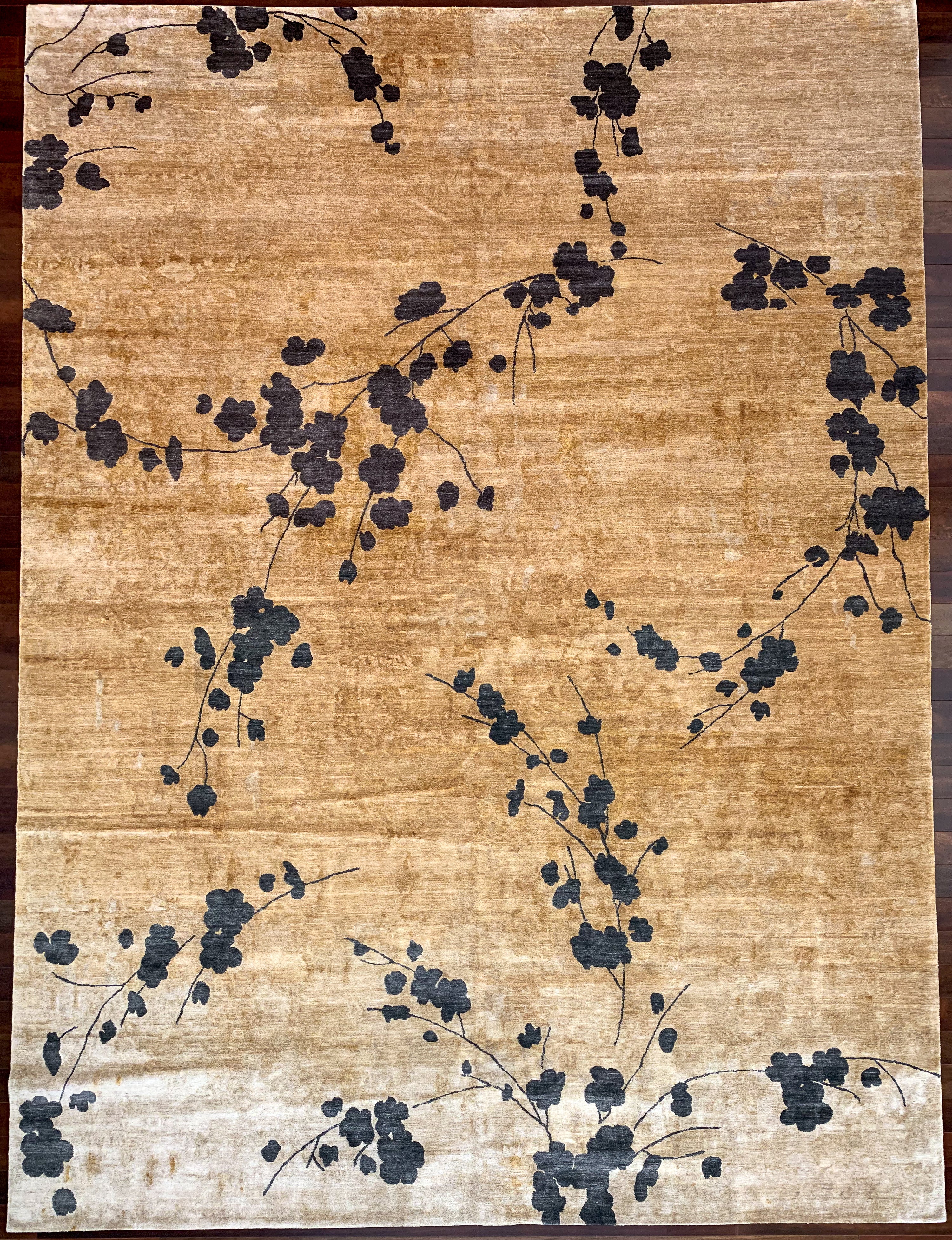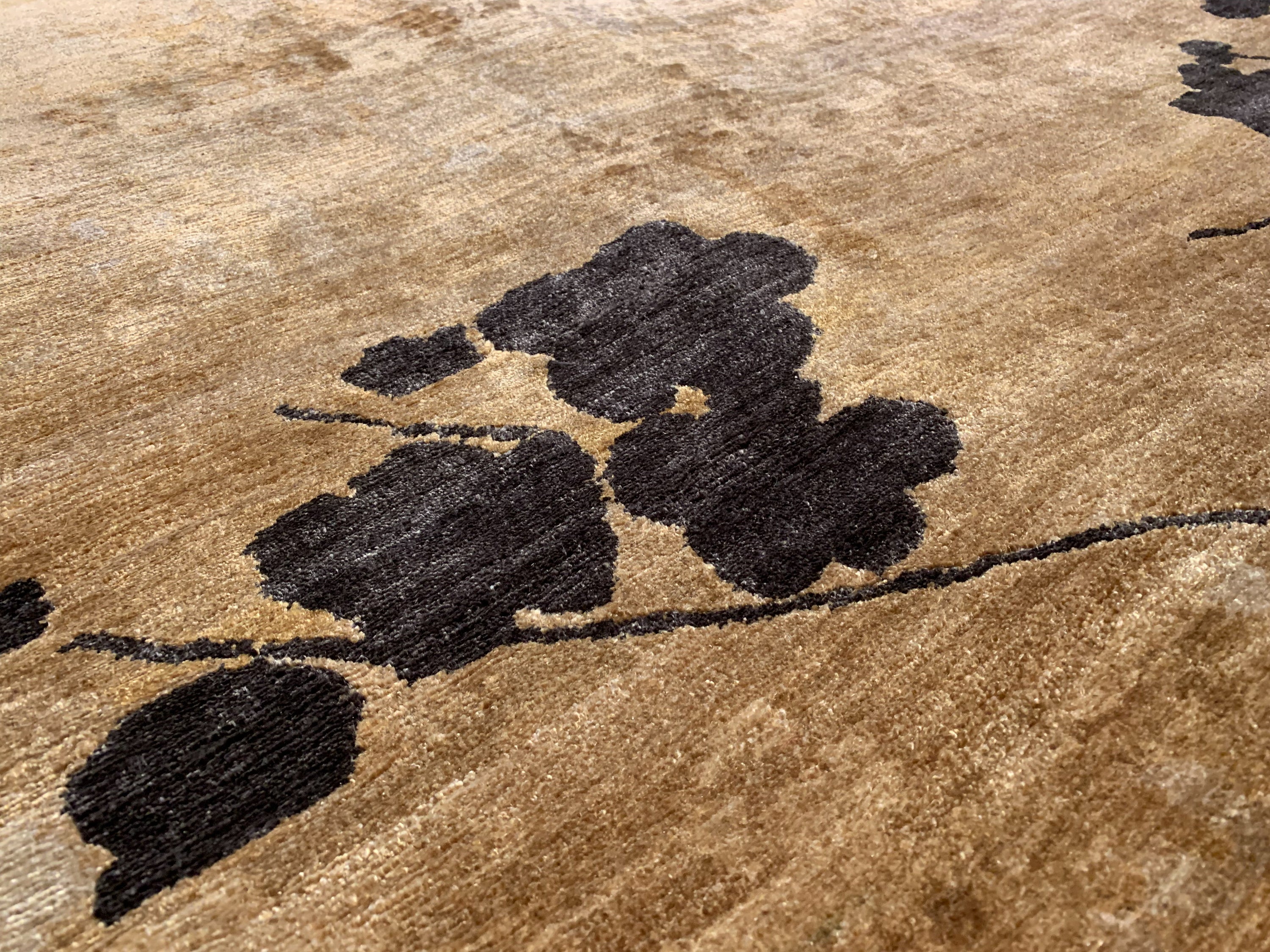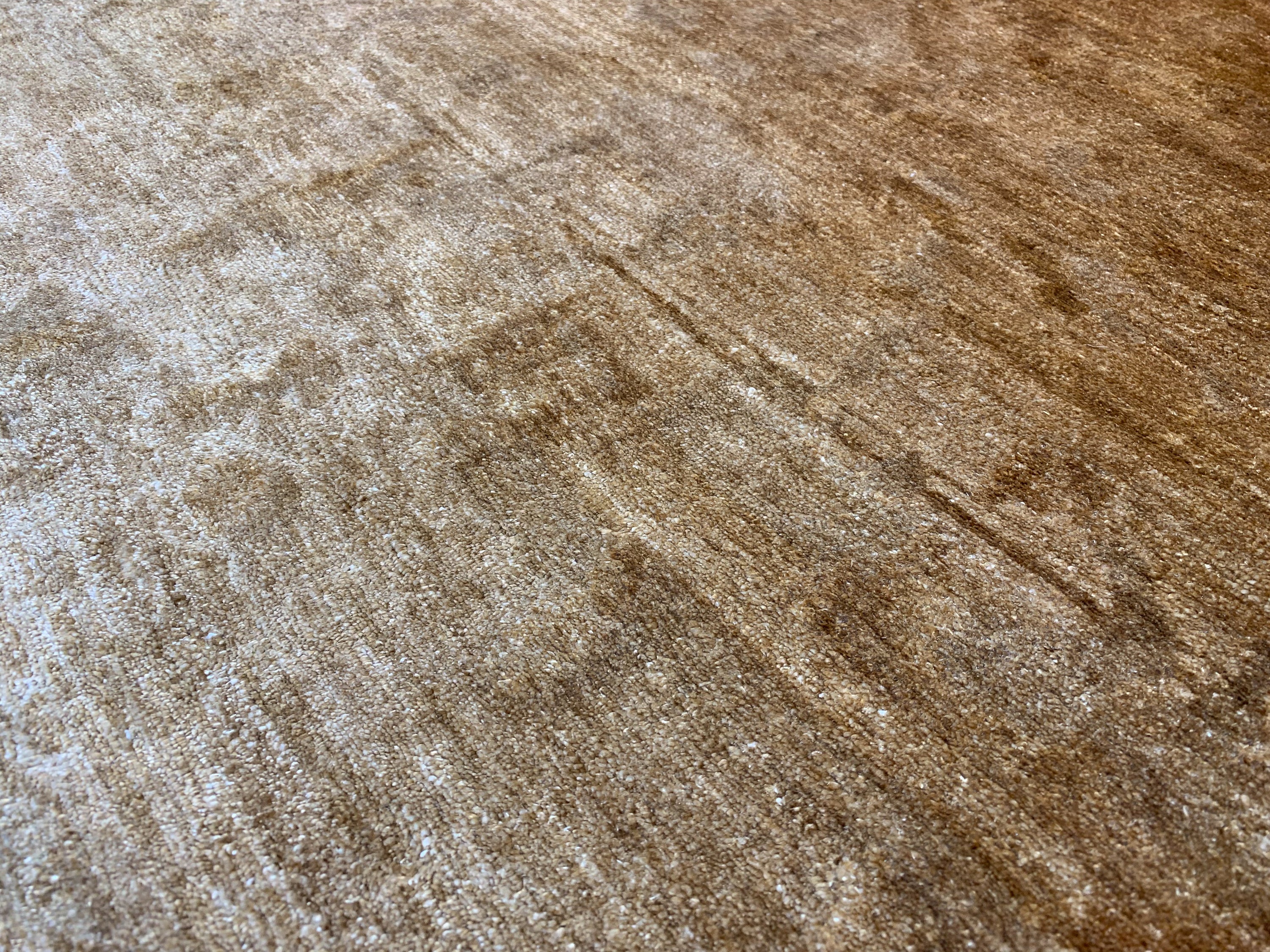 Dawn 9x12 Silk Rug from Wool & Silk
Dawn from Wool & Silk Rugs is a like a golden sunrise captured in luscious silk. 

Dawn from Wool & Silk is an amazing palette of gold tones hand-knotted as a silk pile with charcoal black cherry blossom silhouettes creating an organic abstract portal into an another world. The sheen of this carpet is breathtaking and is felt by both the hand and the eye equally. 

This is just one example of the many wonderful rugs that we have in our showroom. Purchase through our site and have it shipped to you, or come see this or any of our other unique and one-of-a-kind hand-knotted rugs in person at our 2037 NW Lovejoy Street showroom in NW Portland, Oregon.
Measures: 9'0" x 12'0"
Materials: All Silk
Hand-knotted in Nepal
Rug # 8640
Shipping calculated by weight via Shopify.
Dawn 9x12 Silk Rug from Wool & Silk
Need more information on this item?
Contact Us
Phone our Showroom, we would be happy to answer your questions or assist in arranging an in-home trial of a rug. +1 971.444.2440
Contact