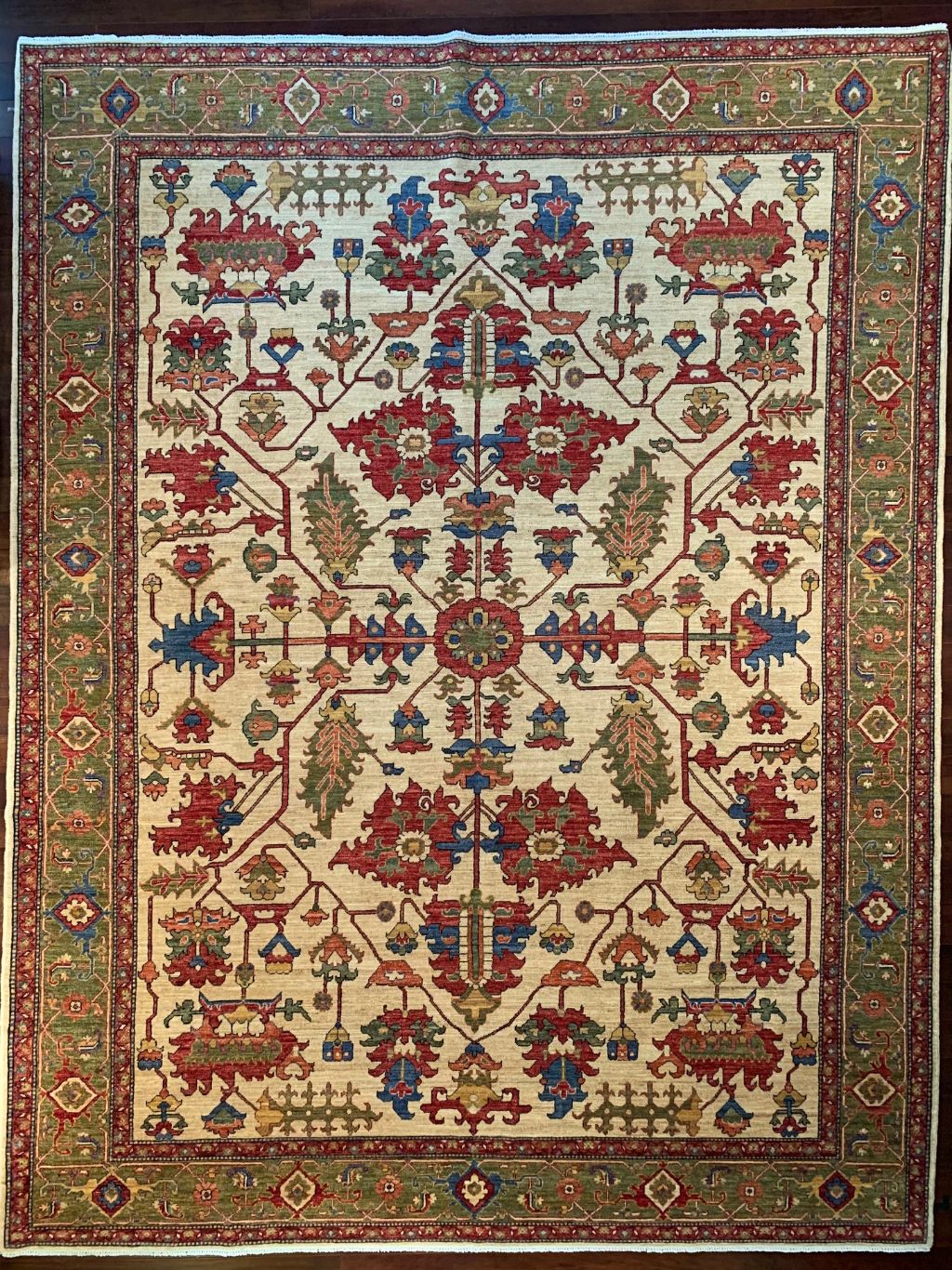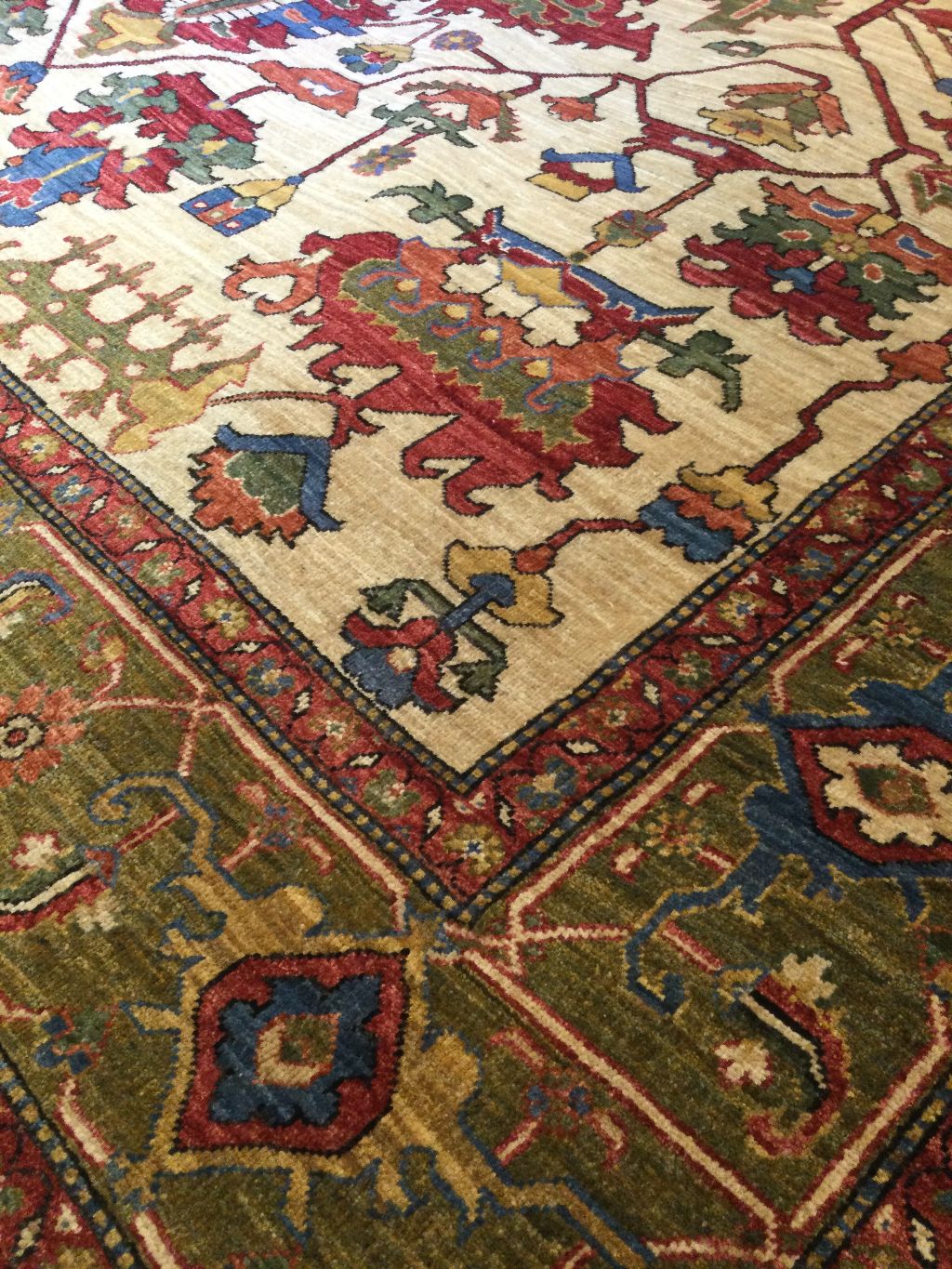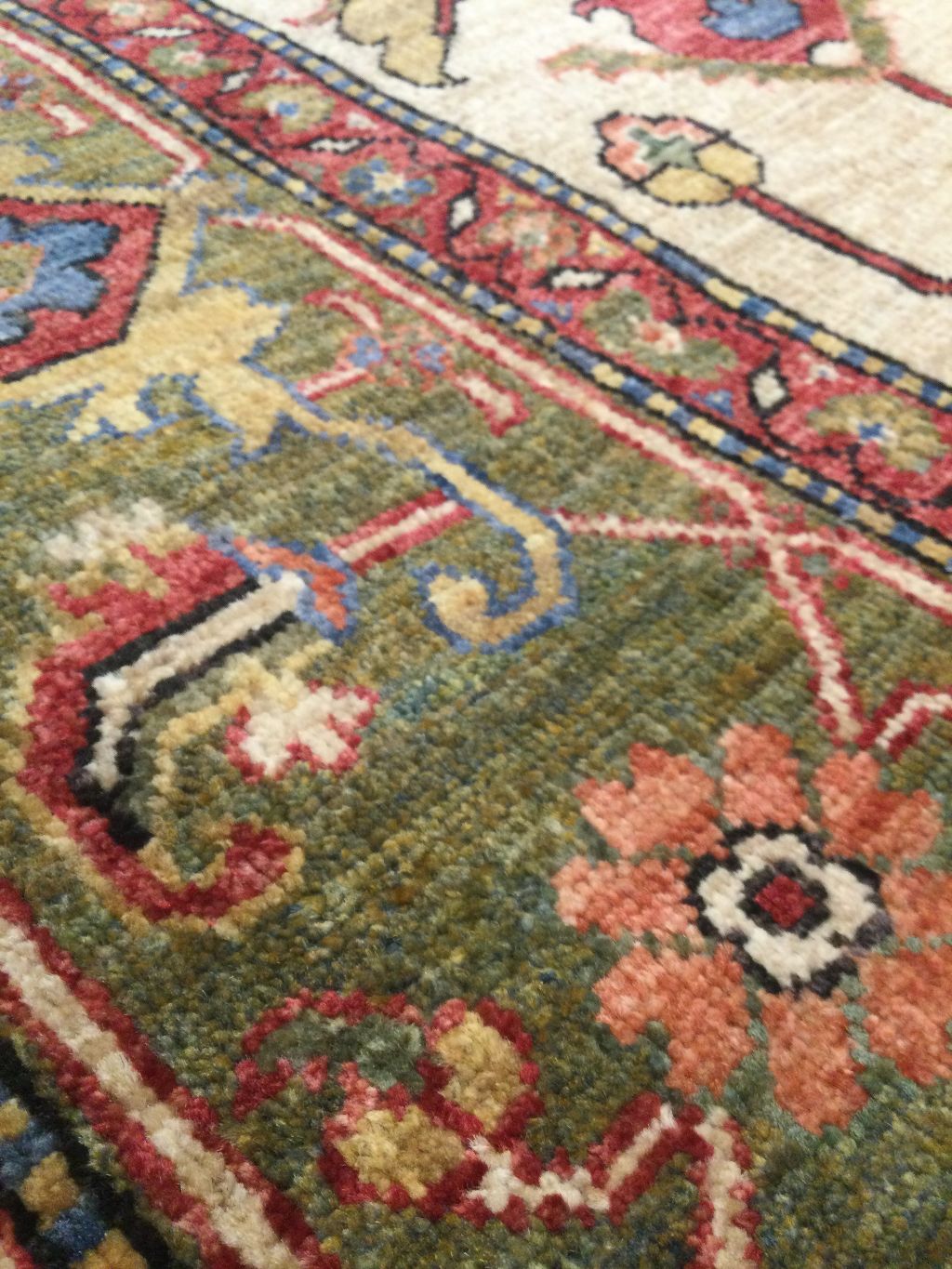 Persian Style Bidjar 8x10 Rug with Green Border
Northwest Persian style rugs often reflect the influences of the variety of different peoples that have produced textiles in the region. Persian, Kurdish, Azerbaijani, and Turkic influences can all be seen in the dense designs and usage of gently curvilinear forms.
Bidjar rugs take their name from to Kurdish village in Western Iran of the same name that became famous for their dense, well made carpets. Typically featuring contrasting blues and reds with beige elements, this modern interpretation opts for earthier hues of camel and green while staying faithful to the original designs that have made these a long-standing classic traditional rug in homes the world around. 
Hand-knotted wool pile, made in Afghanistan. 
Measures 8' x 10'5"
Purchase through our site, or call us to set up a viewing appointment

(971) 444-2440
Persian Style Bidjar 8x10 Rug with Green Border
Need more information on this item?
Contact Us
Phone our Showroom, we would be happy to answer your questions or assist in arranging an in-home trial of a rug. +1 971.444.2440
Contact