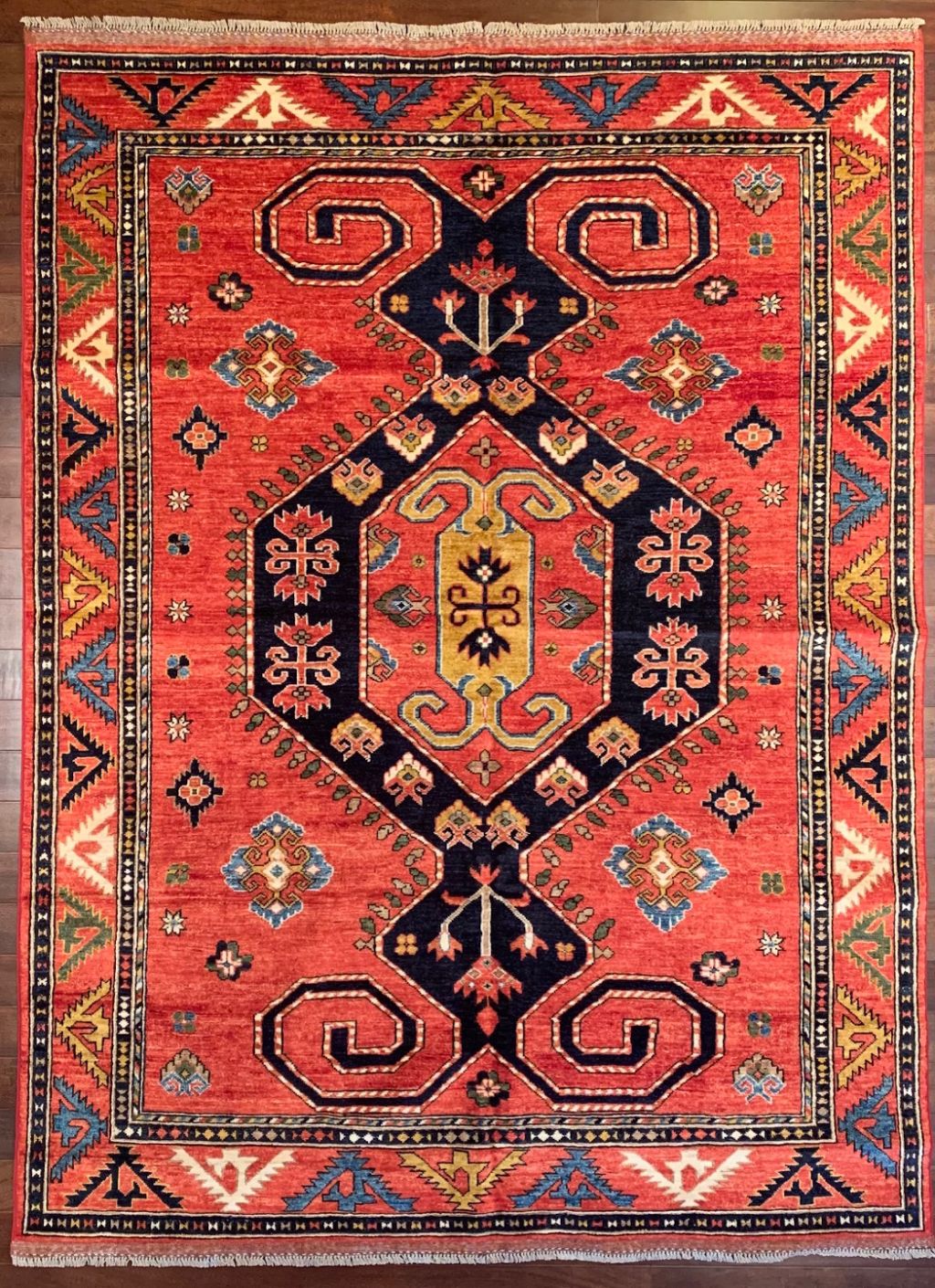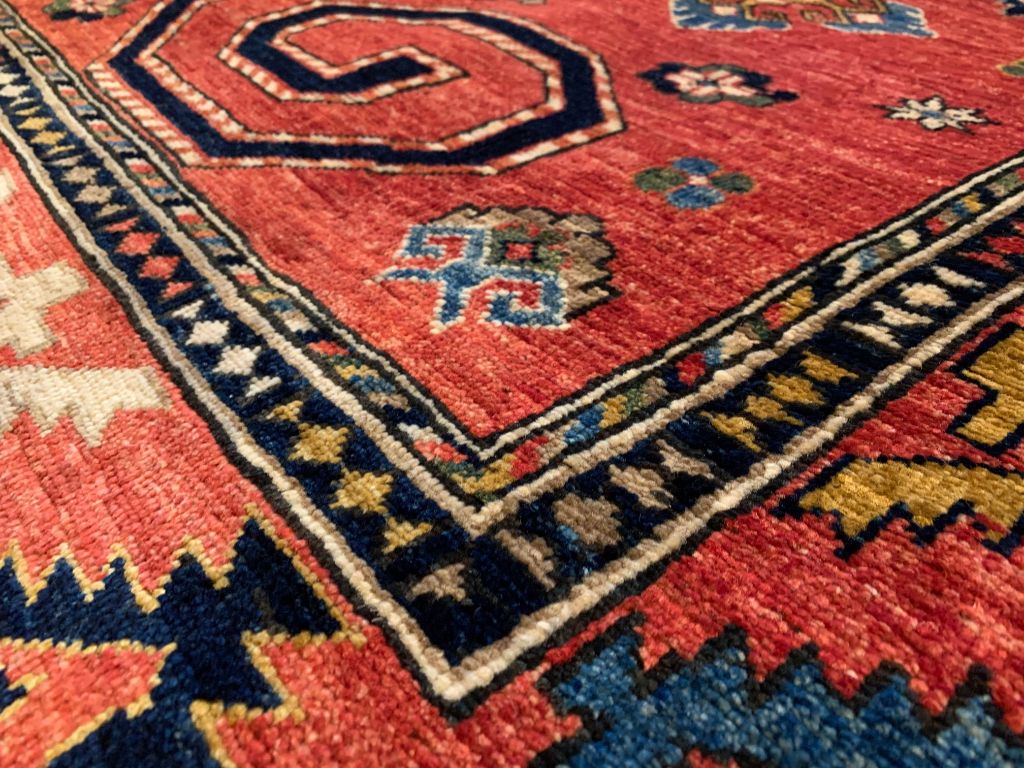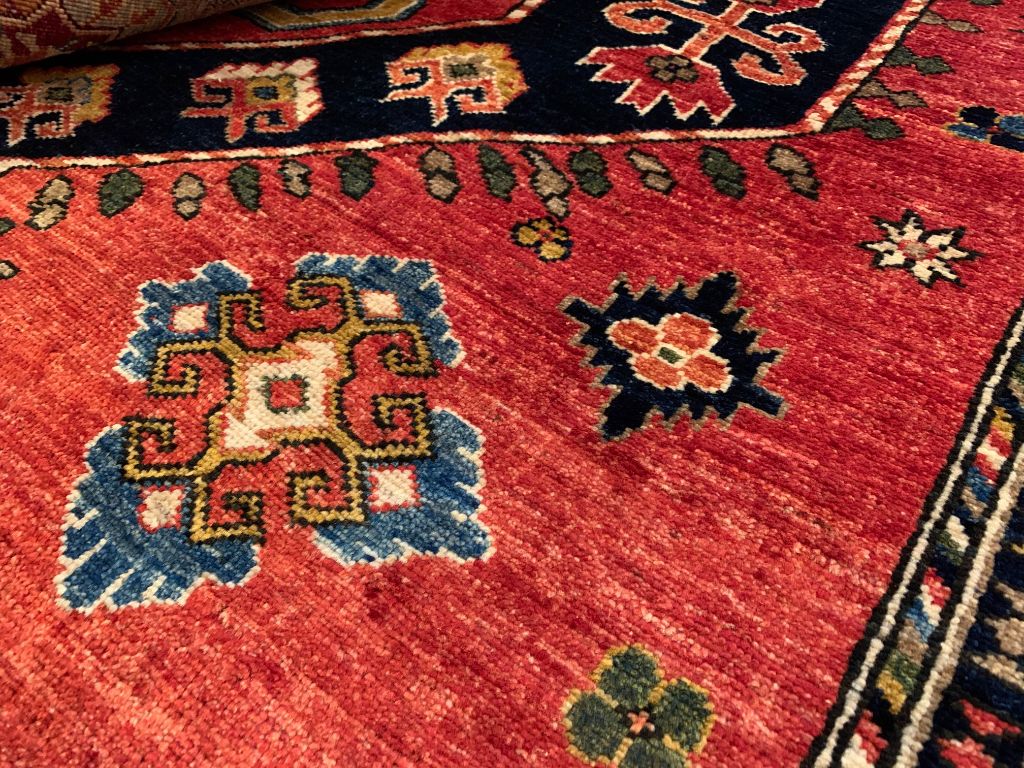 Originating from the Turkmen tribes populating the regions stretching from Northern Iran to Afghanistan, the classic Ersari is usually recognizable by its deep earthy reds and blues that are often so deep they are mistaken for black with small white detail. Bold designs geometric designs and borders reflect the fierceness of these legendary tribes and live on in the textiles that bear the name.
Hand-knotted wool pile, made in Pakistan. 
Measures 5'8" x 7'9"
Purchase through our site, or call us to set up a viewing appointment

(971) 444-2440
Need more information on this item?
Contact Us
Phone our Showroom, we would be happy to answer your questions or assist in arranging an in-home trial of a rug. +1 971.444.2440
Contact