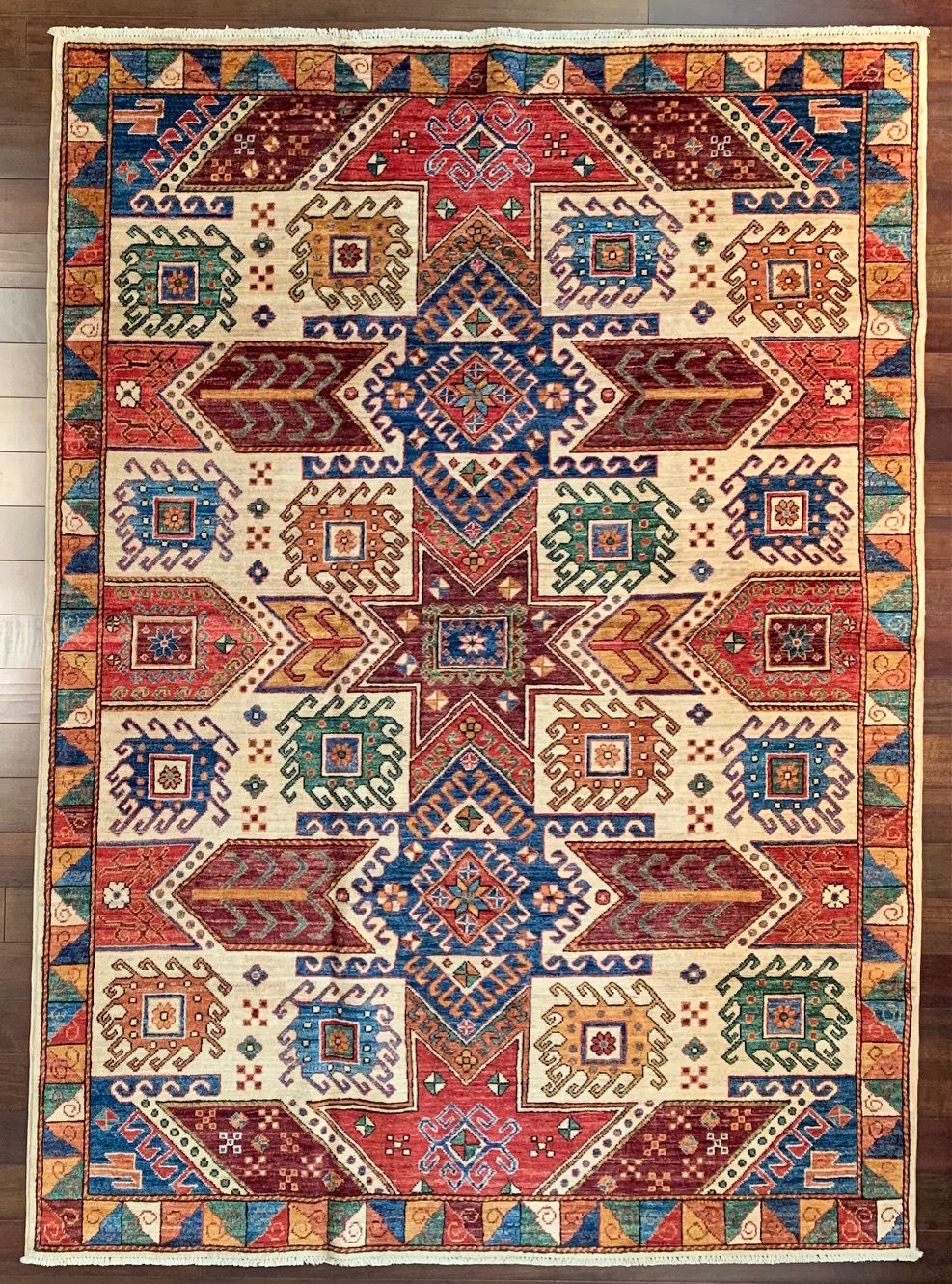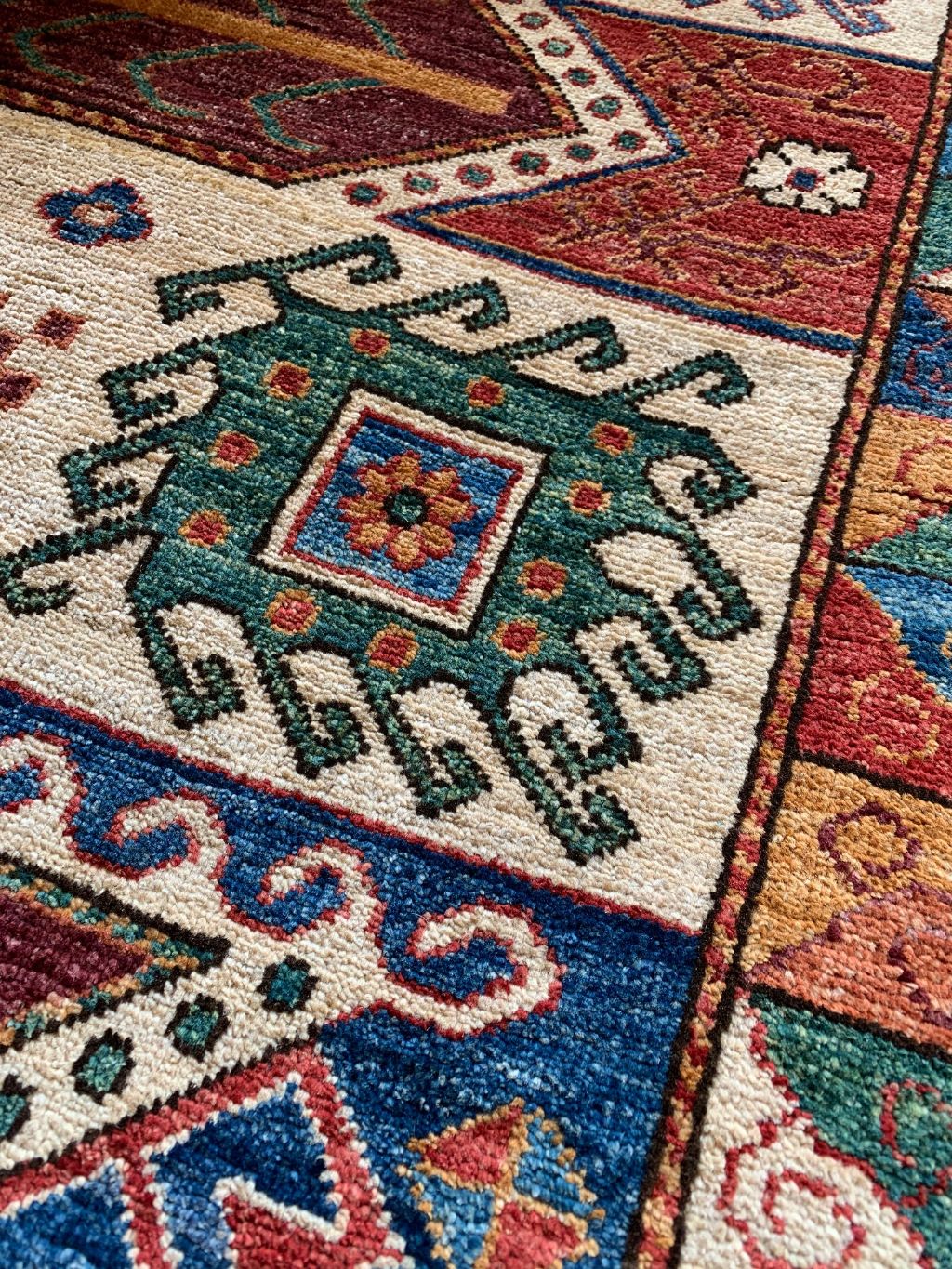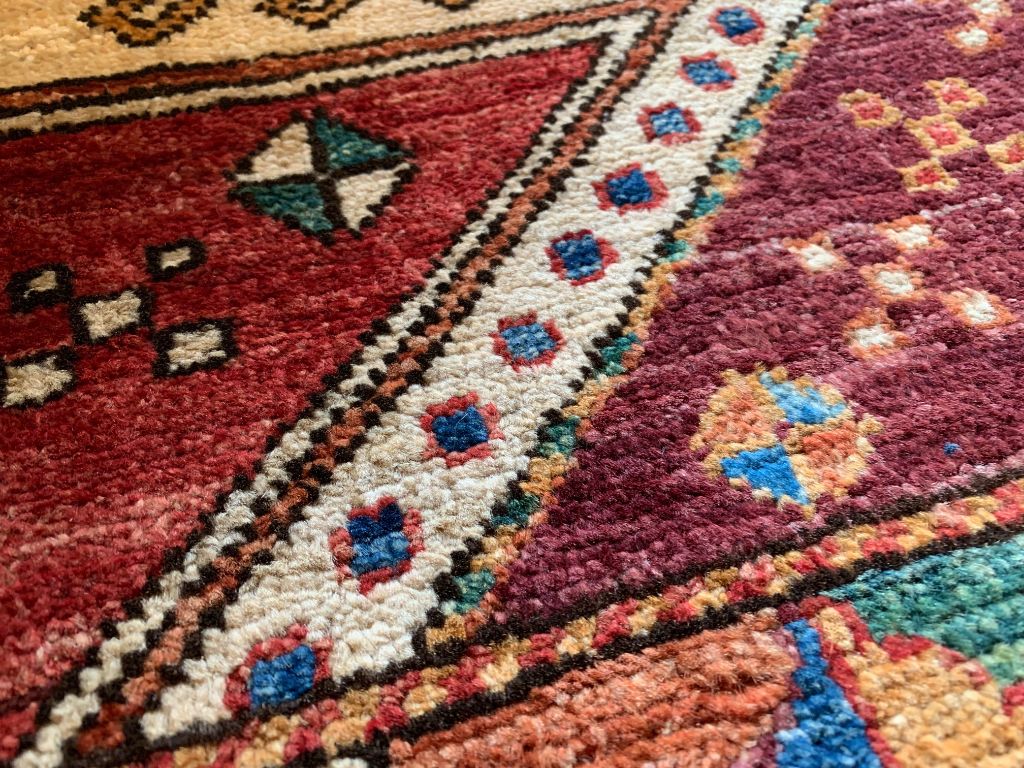 Classic Tribal Caucasian 5x7 Rug
Caucasian rugs or known for their highly stylized, geometric representations of birds, flowers, and stars. As well as bold, rich colors that often are arranged in a manner to contrast and balance the entire carpet to the eye. Originally from the mountainous regions between modern day Turkey and Iran, this style can be seen echoed in carpets from Russian through Iran and Pakistan. 
Hand-knotted wool pile, made in Pakistan. 
Measures 5'2" x 7'2"
Purchase through our site, or call us to set up a viewing appointment

(971) 444-2440
Classic Tribal Caucasian 5x7 Rug
Need more information on this item?
Contact Us
Phone our Showroom, we would be happy to answer your questions or assist in arranging an in-home trial of a rug. +1 971.444.2440
Contact