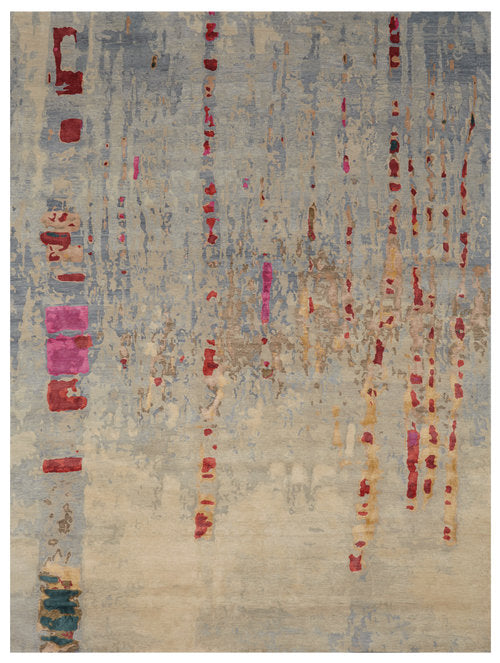 Winter 9x12 Rug by Wool & Silk Rugs
Winter By Wool & Silk Rugs
Designer: Erbil Tezcan
Measures: 9'0"x12'0"
Materials: Wool and Silk Blend (70/30) Pile rug
Handmade in Nepal
Erbil Tezcan works tirelessly to capture moods and emotion in the area rugs that he designs and Winter is no exception. This moody abstract rendering of Birch trees on a misty morning is complimented by stunning pops of vibrant pink against the neutral blue and grey background. This rug has a quiet strength that need to be seen to be believed.
Purchase through our site or come by our 2037 NW Lovejoy showroom in Northwest Portland, Oregon to see this or any other rugs in our inventory in person.
Available for custom order in any size or color variation. Please contact us to learn more about our custom rug abilities.
Shipping calculated through Shopify
Winter 9x12 Rug by Wool & Silk Rugs
Need more information on this item?
Contact Us
Phone our Showroom, we would be happy to answer your questions or assist in arranging an in-home trial of a rug. +1 971.444.2440
Contact