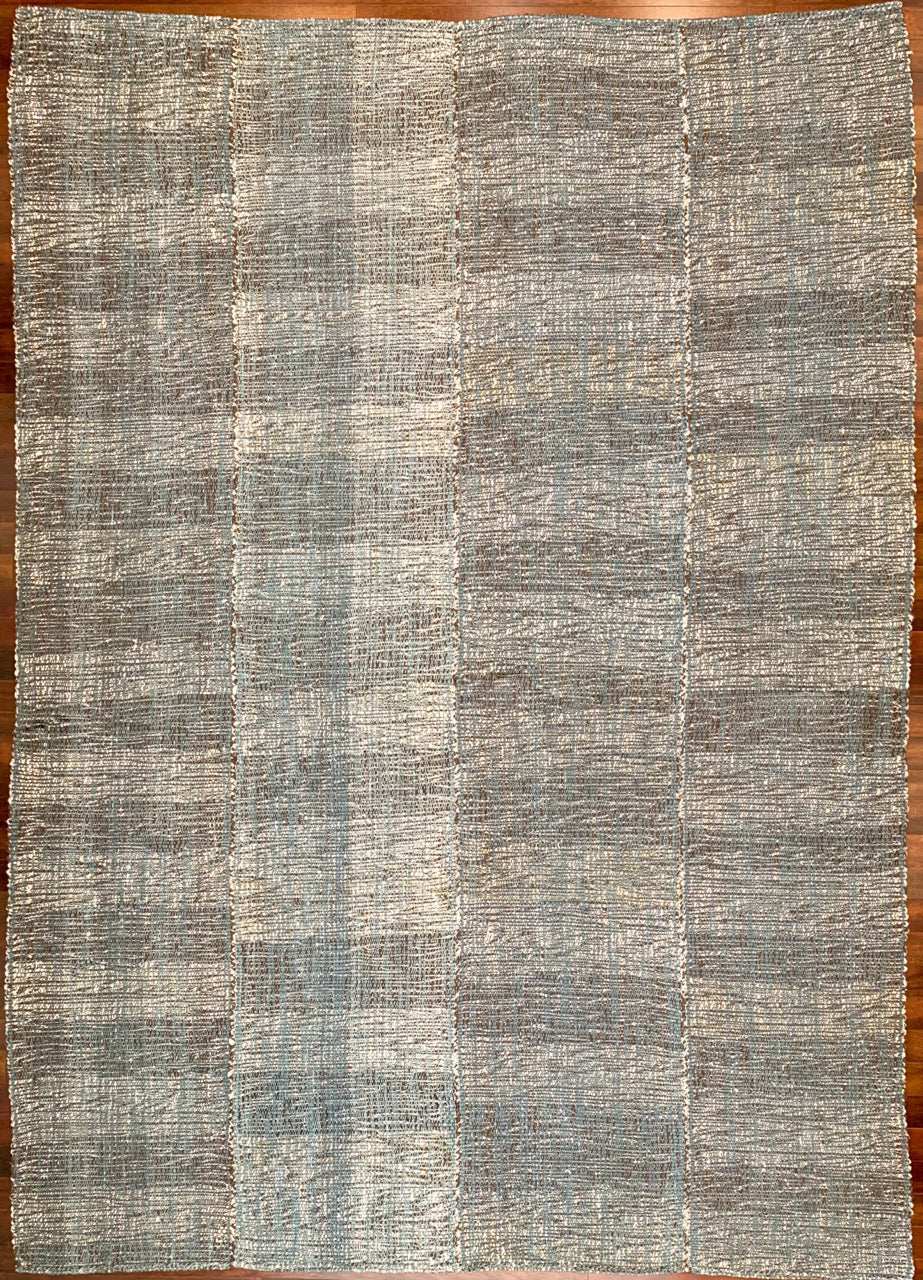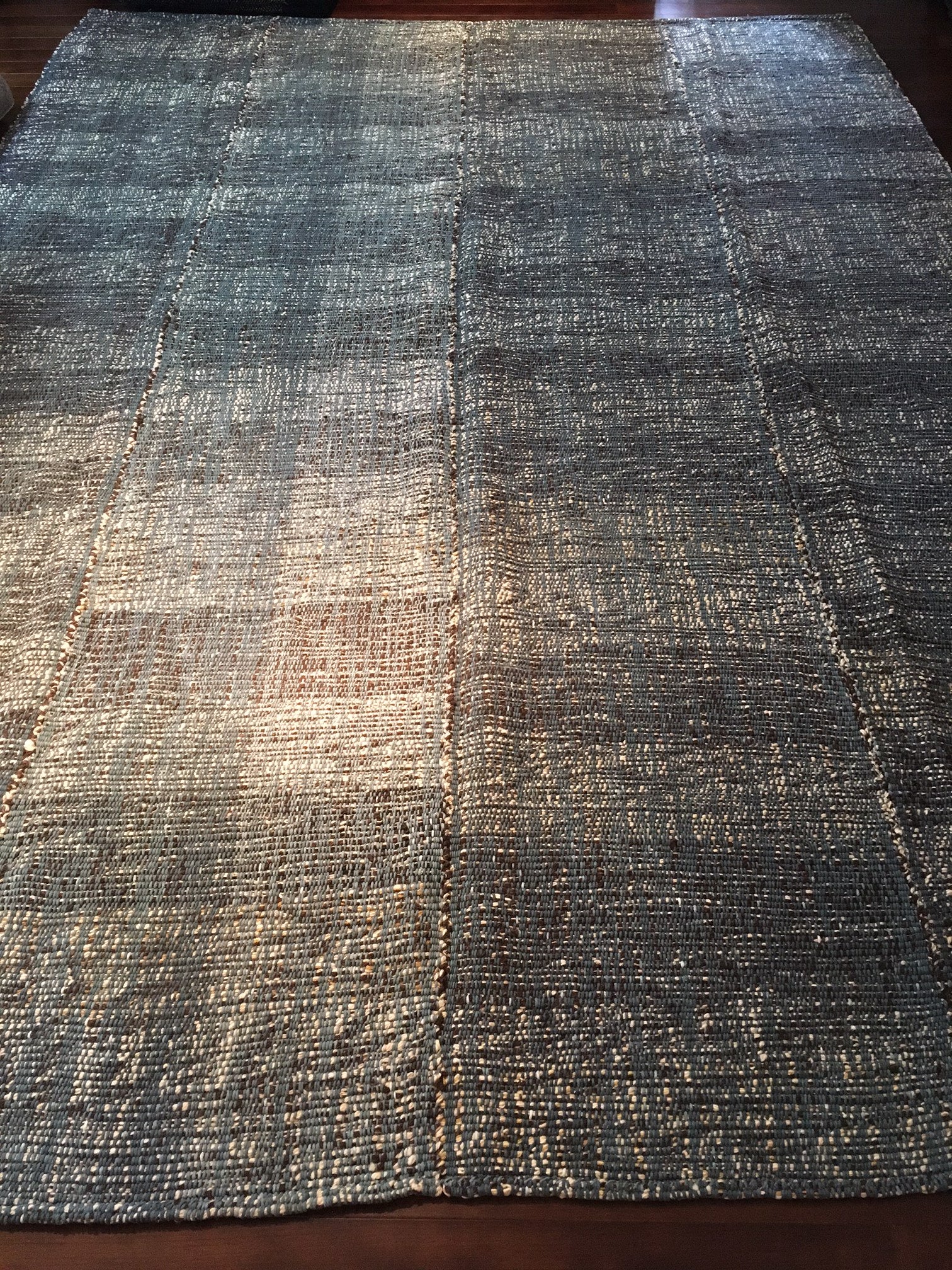 Modern Flat-woven 9x12 Kilim from Lila Valaden
Featuring a modern feel with timeless roots, Lila Valaden is producing some amazing contemporary textiles. 

This Kilim was produced by Lila Valaden, who is a woman producing rugs in Iran that honor traditional looks and production means while striving to create a modern and contemporary style. This Kilim has been made using the traditional narrow and portable looms that the semi-nomadic herding tribes utilized along their annual migrations. made as long strips or in sections, these would later be sewn together to form the completed area rug or textiles used in everyday life. 

Featuring a loose, casual construction of thick yarns and large defined weaving, this Kilim has a very sophisticated and confident feel. The palette of sea blue and soft green merges with natural wool tones of ivory grey and saturated earth tones. The intentional variations make this truly a one-of-a-kind textile that would be next to impossible to replicate or mass-produce. The body of the rug is soft and pliable, but with the placement of common rug padding beneath this piece would make a great foundation for a larger living room or bedroom. Probably not a piece recommended for high traffic rooms. 
This is just one example of the many wonderful rugs that we have in our showroom. Purchase through our site and have it shipped to you, or come see this or any of our other unique and one-of-a-kind hand-knotted rugs in person at our 2037 NW Lovejoy Street showroom in NW Portland, Oregon.
Measures: 8'10" x 12'1"
Materials: Wool
Hand-knotted in Iran
Rug # 7295
Shipping calculated by weight via Shopify.
Modern Flat-woven 9x12 Kilim from Lila Valaden
Need more information on this item?
Contact Us
Phone our Showroom, we would be happy to answer your questions or assist in arranging an in-home trial of a rug. +1 971.444.2440
Contact