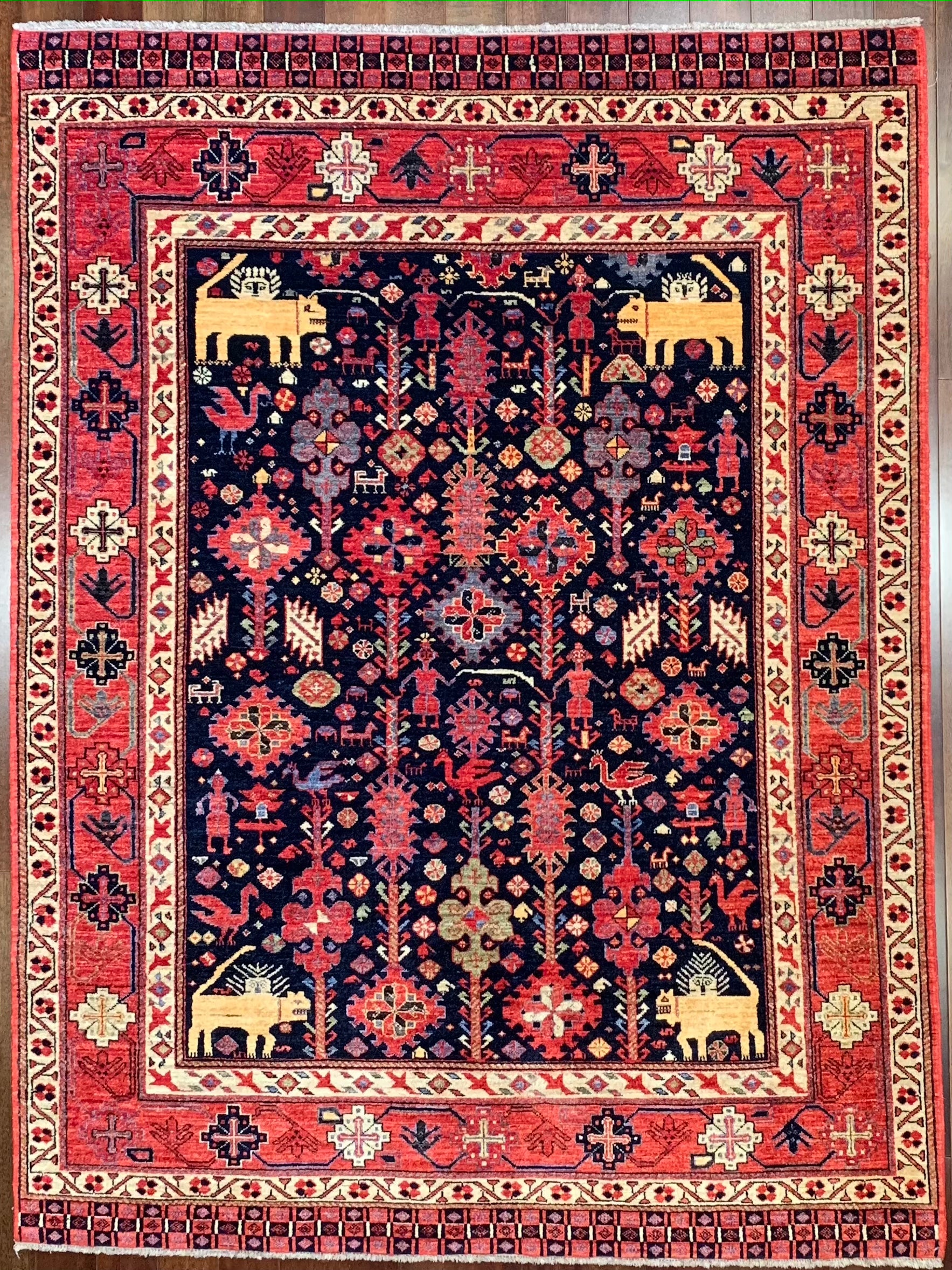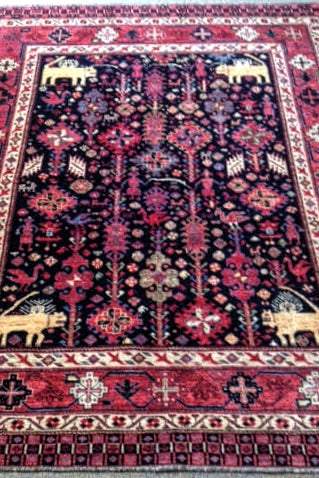 Handmade Tribal Qashqai Style Wool Rug
Measures: 4'9" x 6'4" 
Made from: Wool with cotton foundation
Made in Turkey
This rug features a very timeless tribal design associated with the Qashqaii tribes of Iran. The classic lion with the rising sun behind it has been seen in tribal rugs going back for millennia. Designs included also represent dragons and charms to ward off the evil eye and protect the homes of the inhabitants.  
Purchase through our site, or contact us at (971) 444-2440 to set up a viewing appointment.
Shipping calculated at checkout through Shopify
Need more information on this item?
Contact Us
Phone our Showroom, we would be happy to answer your questions or assist in arranging an in-home trial of a rug. +1 971.444.2440
Contact