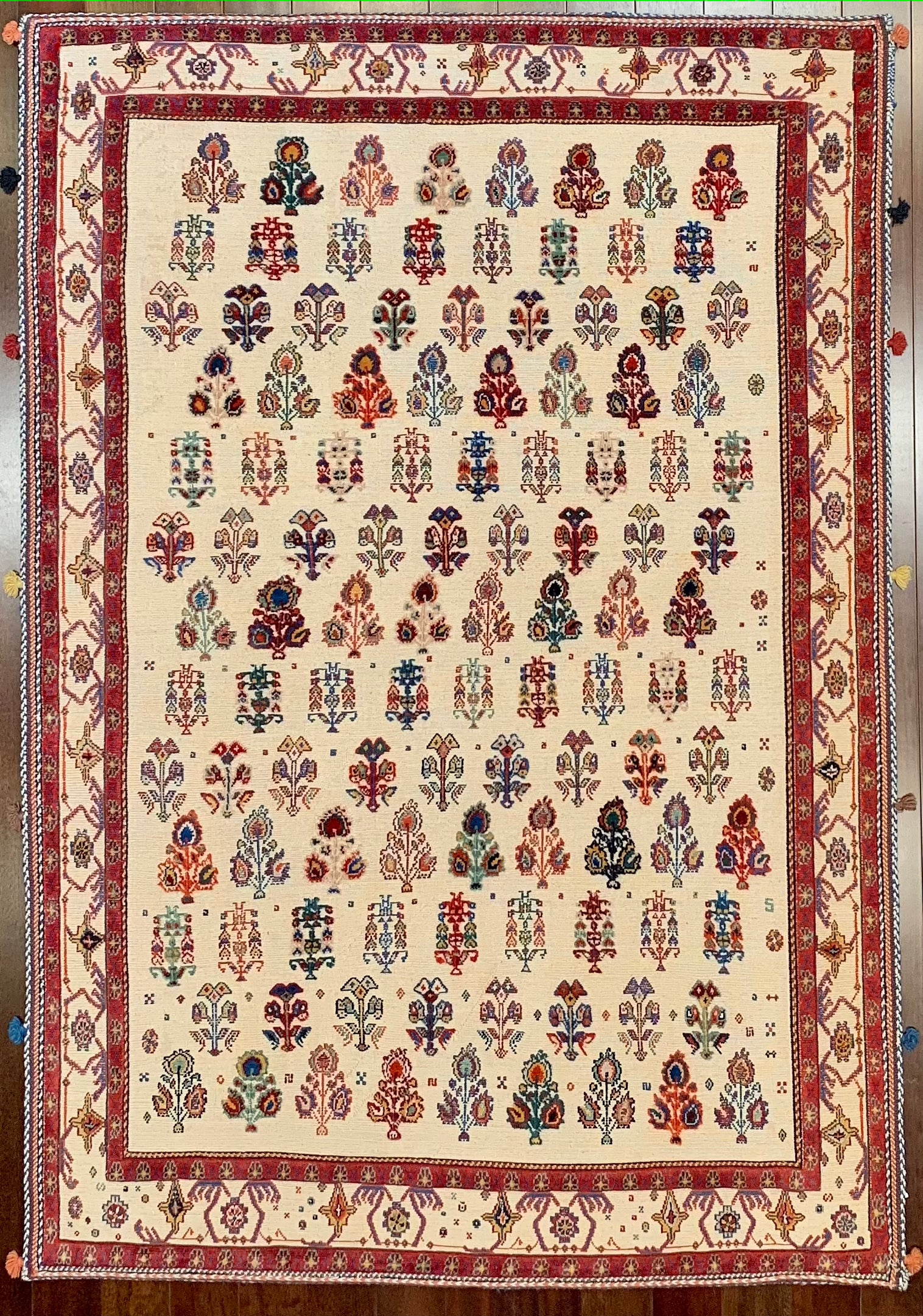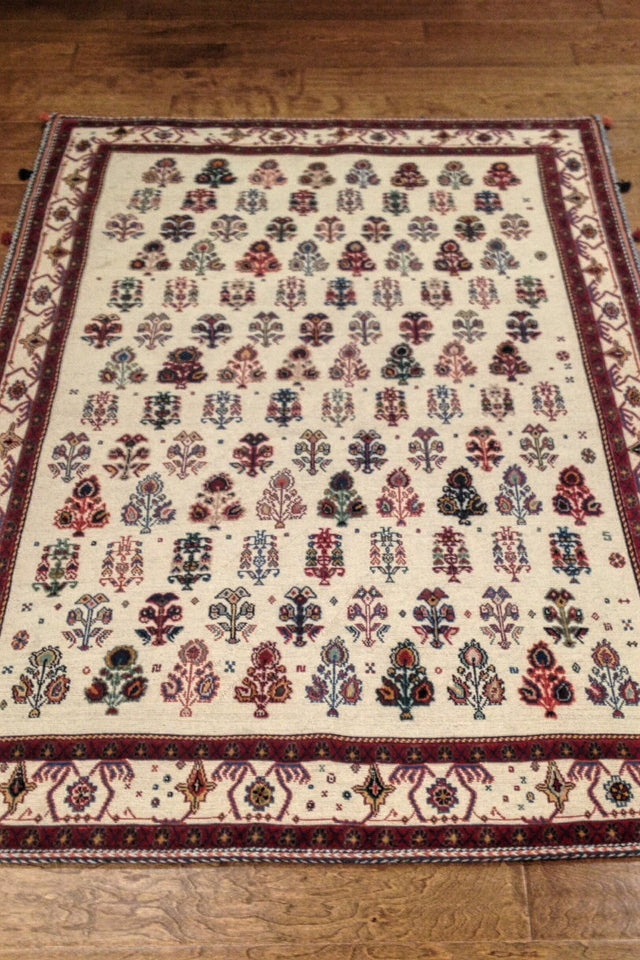 Handmade Balouch Soumak 4x6 Traditional Rug
Measures: 4'1"x5'10"
Materials: Handspun Wool and Naturally Sourced Dyes
Handmade in Southern Iran
Soumak textiles are some of the most sophisticated and technical weavings produced in the textile world. The flatwoven areas are produced with a second weft of woven handspun yarns in a horizontal direction to weave a majority of the pattern, seen in the lighter red and many of the peacocks on this Soumak. Then areas of hand-knotted pile are added, such as the deeper red areas and details on many of the peacocks and floral elements
Purchase through our site or come by our 2037 NW Lovejoy showroom in Northwest Portland, Oregon to see this or any other rugs in our inventory in person.
Shipping calculated through Shopify
Need more information on this item?
Contact Us
Phone our Showroom, we would be happy to answer your questions or assist in arranging an in-home trial of a rug. +1 971.444.2440
Contact