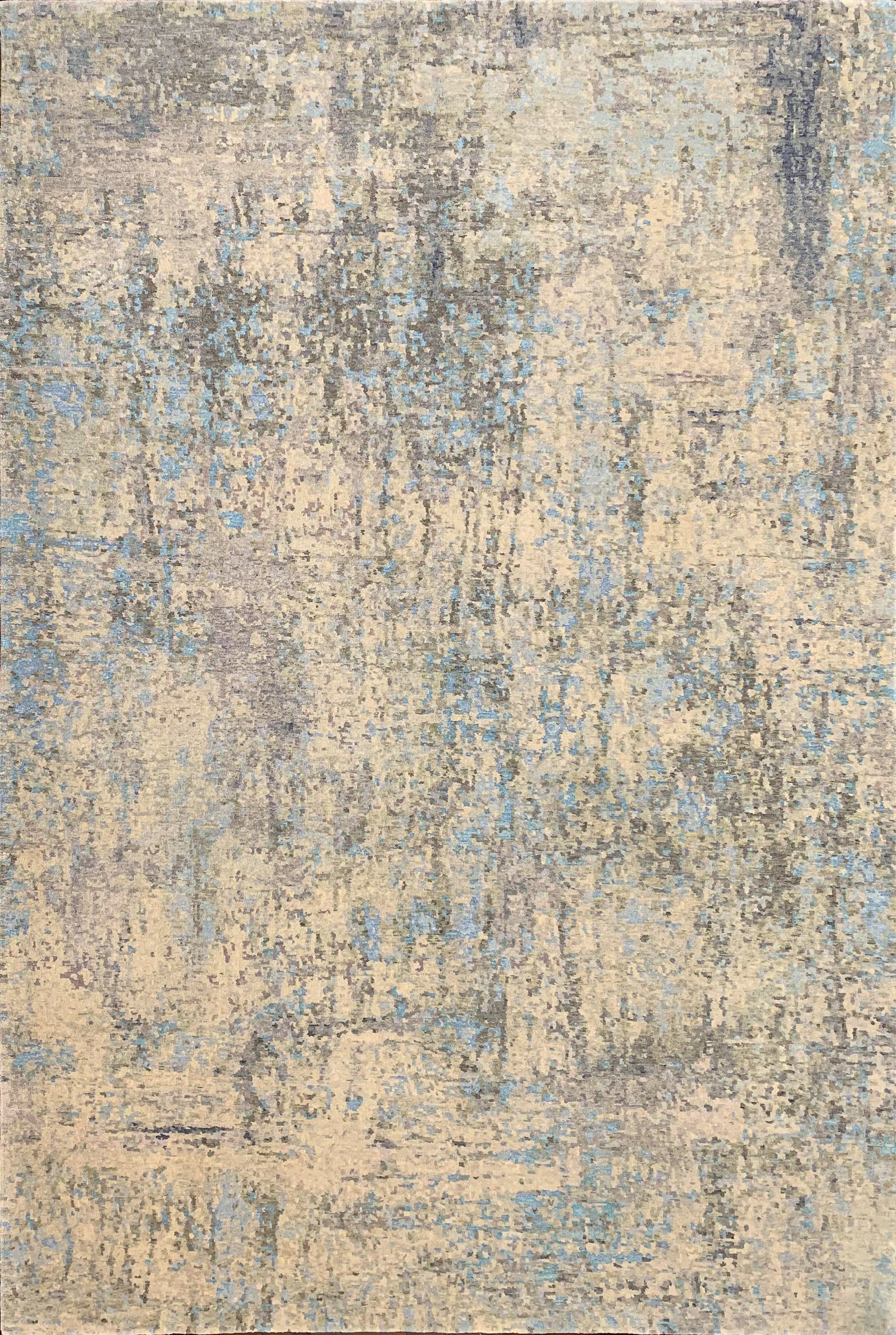 Soho in Silver 6x9 Rug from Wool & Silk
The Soho in Silver is a serene take on the frenetic energy of New York City. 
The Soho in silver is another impressionist masterpiece from Wool & Silk. The Soho is actually an image of a New York city scape reduced to abstracted dabs of color. While retaining the same energy of a NewYork City street, the placid effect of the soft blues and grey tones makes this a very serene snapshot of cool sophistication. 

The Soho is hand-knotted in Nepal using Wool & Silk's proprietary blend of both wool and silk in a 70/30 mix integrated into the yarns itself produces an unusually balanced light absorption and reflection quality with this piece, hence the reference to silver in its name.
This is just one example of the many wonderful rugs that we have in our showroom. Purchase through our site and have it shipped to you, or come see this or any of our other unique and one-of-a-kind hand-knotted rugs in person at our 2037 NW Lovejoy Street showroom in NW Portland, Oregon.
Measures: 6'0" x 9'0"
Materials: Wool and Silk Blend
Hand-knotted in Nepal
Rug # 8015
Shipping calculated by weight via Shopify.
Soho in Silver 6x9 Rug from Wool & Silk
Need more information on this item?
Contact Us
Phone our Showroom, we would be happy to answer your questions or assist in arranging an in-home trial of a rug. +1 971.444.2440
Contact