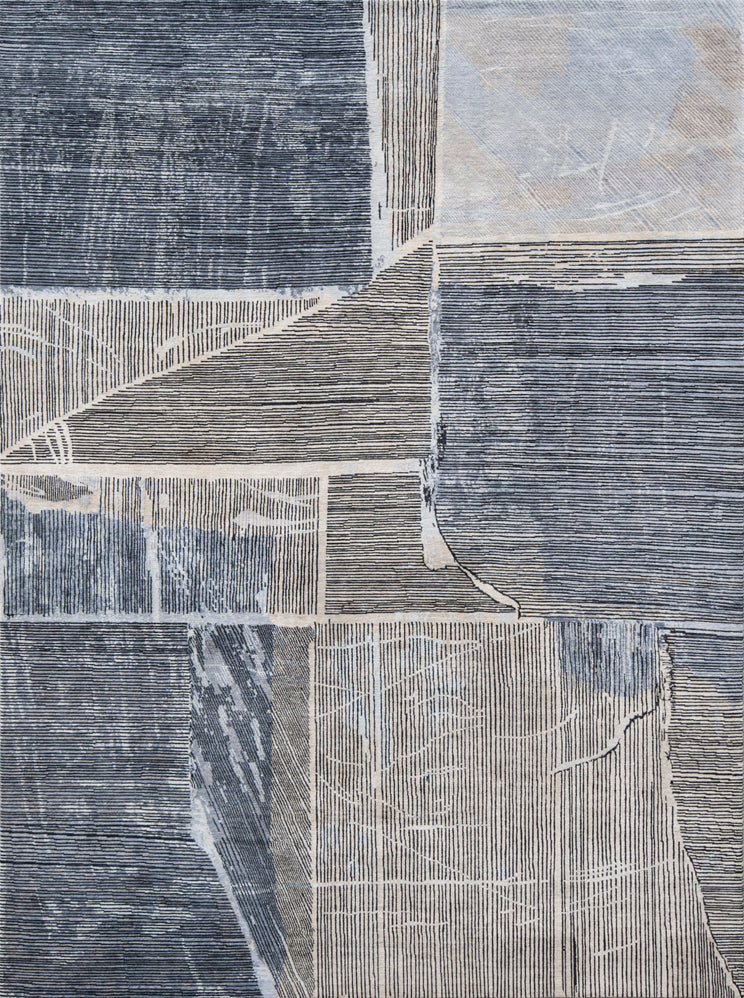 Reggae 9x12 Modern Carpet from Wool & Silk Rugs
This rugs has moved to its own beat and won accolades along the way. 

Winner of the Best Modern Design Deluxe at Domotex 2019. Designed by Eribil Tezcan of Wool & Silk Rugs, Reggae is a contemporary area rug with lots of movement and rhythm, much like its namesake. We've placed this rug in two homes in Palm Springs and it looks incredible in the Midcentury settings. Wool & Silk produce some of the finest rugs available on there market today and they are typically our go-to for custom work when we need a precise and exact rug for a discerning client. But thank fully we keep plenty of their designs on-hand. 
This is just one example of the many wonderful rugs that we have in our showroom. Purchase through our site and have it shipped to you, or come see this or any of our other unique and one-of-a-kind hand-knotted rugs in person at our 2037 NW Lovejoy Street showroom in NW Portland, Oregon.
Measures: 9'0" x 12'0"
Materials: Wool & Silk Blend (70/30)
Hand-knotted in Nepal
Rug # 8471
Shipping calculated by weight via Shopify.
Reggae 9x12 Modern Carpet from Wool & Silk Rugs
Need more information on this item?
Contact Us
Phone our Showroom, we would be happy to answer your questions or assist in arranging an in-home trial of a rug. +1 971.444.2440
Contact