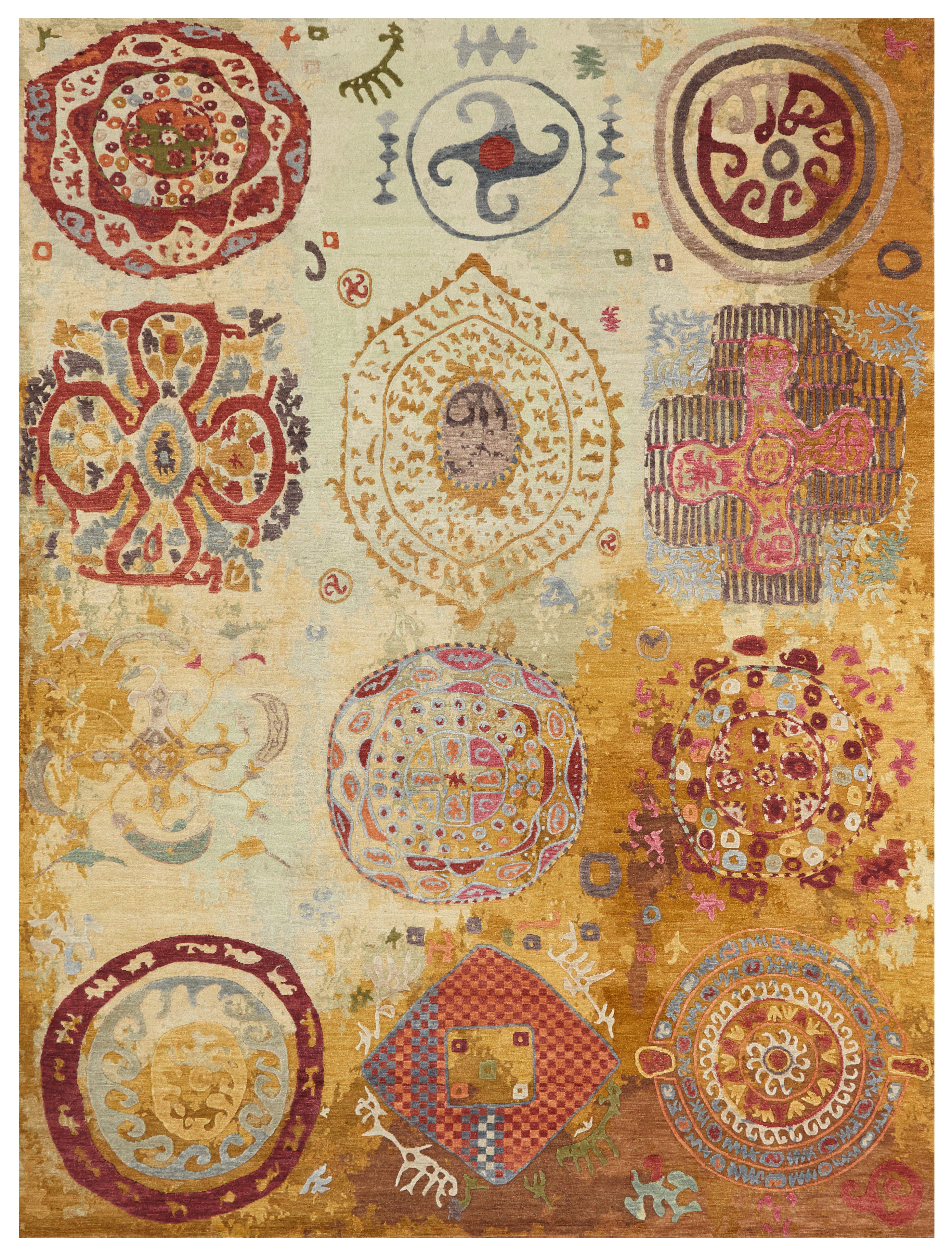 Tunnel of Love 9x12 Rug from Wool & Silk
Tunnel of Love
Measures:9'0"x12'0"
Material: Wool and Silk Blend (70/30)
Handmade in Nepal
One of our favorite rugs. The design elements are from older tribal Uzbeki patterns often seen in suzani textiles, arranged in a three by four alignment and cut at a higher pile height than the background. The background has a light autumnal palette which allows the design elements to really come to life. Various other tribal shapes fill in some of the negative spaces between the larger elements. We have produced this design as a hall runner for several clients and closing which elements and how to arrange them is one of the joys of working with this design. 
Purchase through our site or contact us to set up a viewing at our 2037 NW Lovejoy St in Northwest Portland
Shipping calculated through Shopify
Tunnel of Love 9x12 Rug from Wool & Silk
Need more information on this item?
Contact Us
Phone our Showroom, we would be happy to answer your questions or assist in arranging an in-home trial of a rug. +1 971.444.2440
Contact