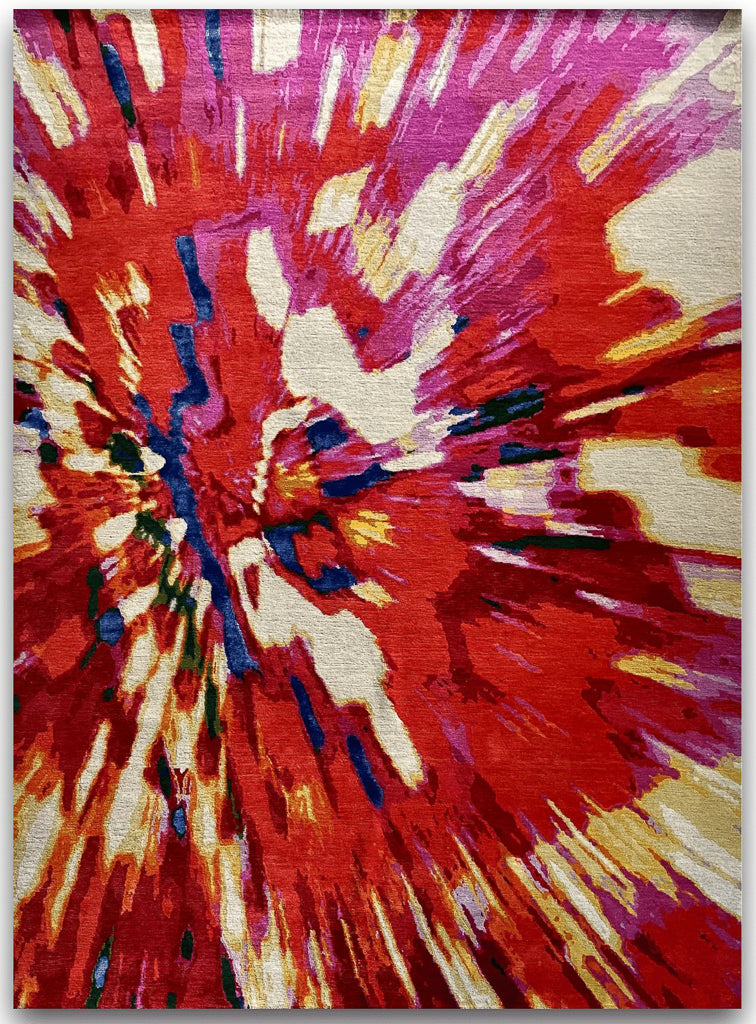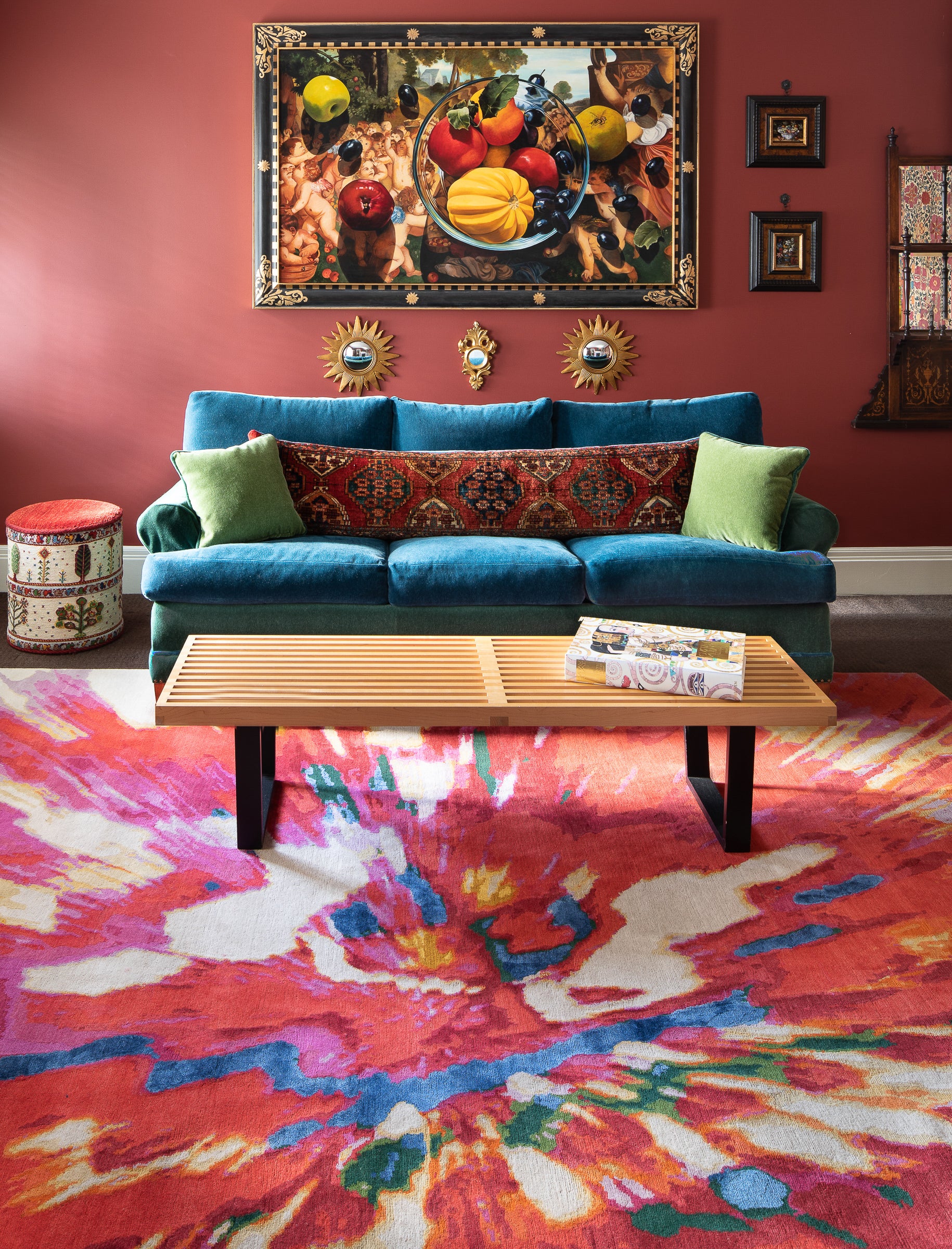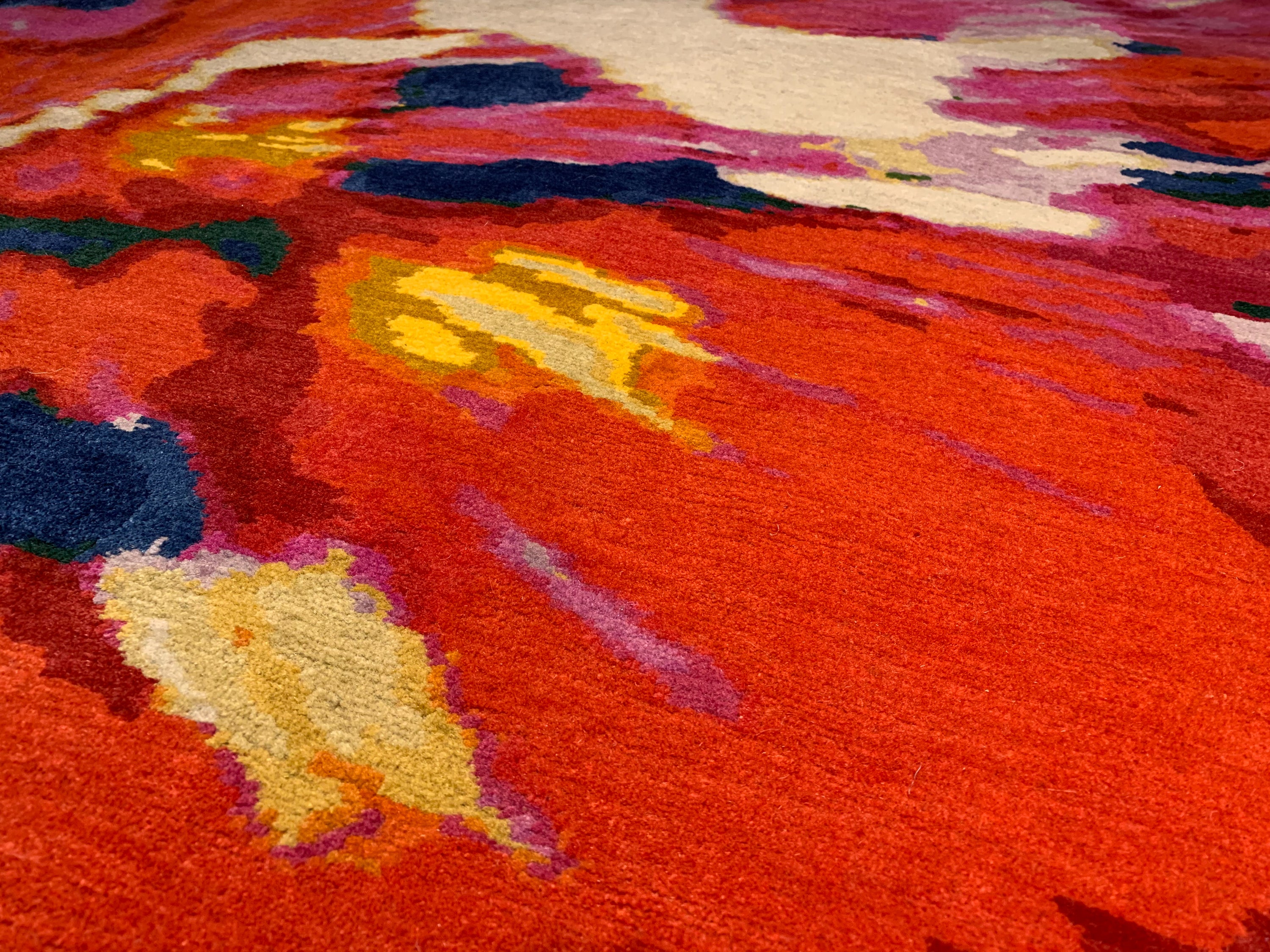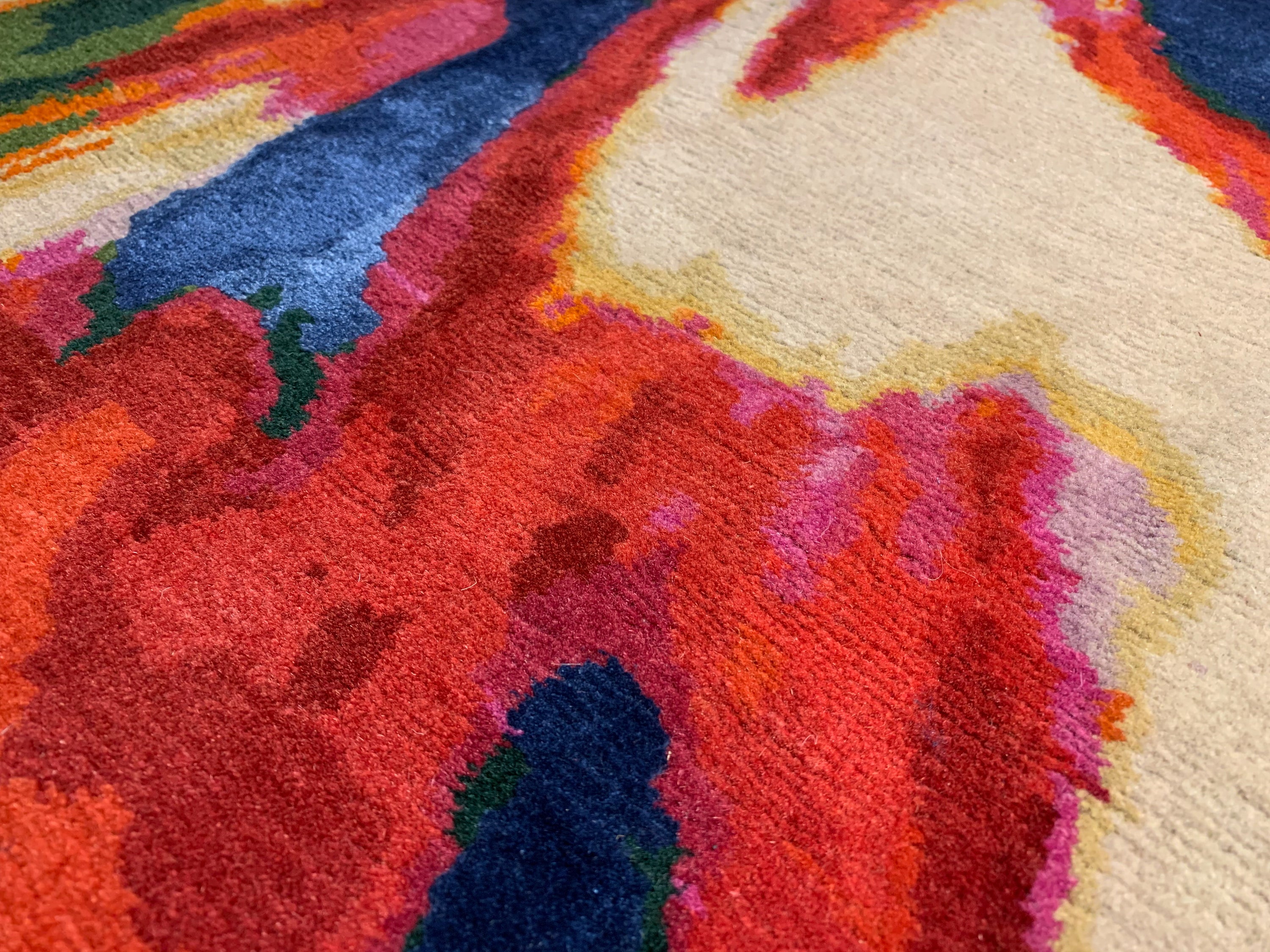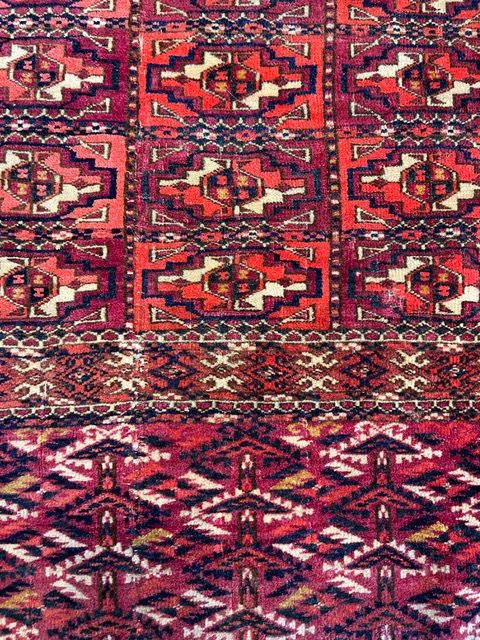 This Is A Millinger + Howells Collection Tekke 2.1
In a world full of beautiful objects, why design another rug collection? How can it be fresh and relevant?
Those questions inspired THIS IS A MILLINGER + HOWELLS RUG, a series of 7 wool and silk pieces designed by architect Michael Howells, colorized by textile expert and collector Christiane Millinger, and hand-knotted by exceptional artisans in Nepal. 
 Bold, blurred color-saturated designs spin off a central axis, suggesting otherworldly topographies and distant galaxies in each rug in the series. But the source for these images is much closer to home: a set of 5 antique Turkmen Tekke, Beshir, Luri, Yastik, and Qashqaii rugs from the 19th century, collected by Christiane Millinger.
The Tekke tribe was one of the main, proud and heraldic tribes of Turkmenistan. The patterns of their main carpets and utilitarian textiles like this chuval are identifiers for the tribes and sub-tribes. Like european coats of armor.
Turkoman tribal textiles hold a particularly high collector value in the circles of mid-eastern textile scholars because they are such pure relics of a now extinct way of living with and off the land.
The 'aina gul' is named for a small rectangular variety of mirror common in Persia and Central Asia. In Turkmen weaving it is most frequently encountered in Tekke knotted pile bagfaces. This chuval or large storage bag draws a field of aina guls in vibrant saturated color.
All pieces in the This is a Millinger + Howells Rug Collection are now available to order, with our originals currently able to be viewed in our showroom located at 2037 NW Lovejoy St in Portland, Oregon. Please allow 4 to 6 months for ordered pieces. Oversized and custom sized pieces should be ordered directly from us and we can be reached at (971) 444-2440

This Is A Millinger + Howells Collection Tekke 2.1
Need more information on this item?
Contact Us
Phone our Showroom, we would be happy to answer your questions or assist in arranging an in-home trial of a rug. +1 971.444.2440
Contact