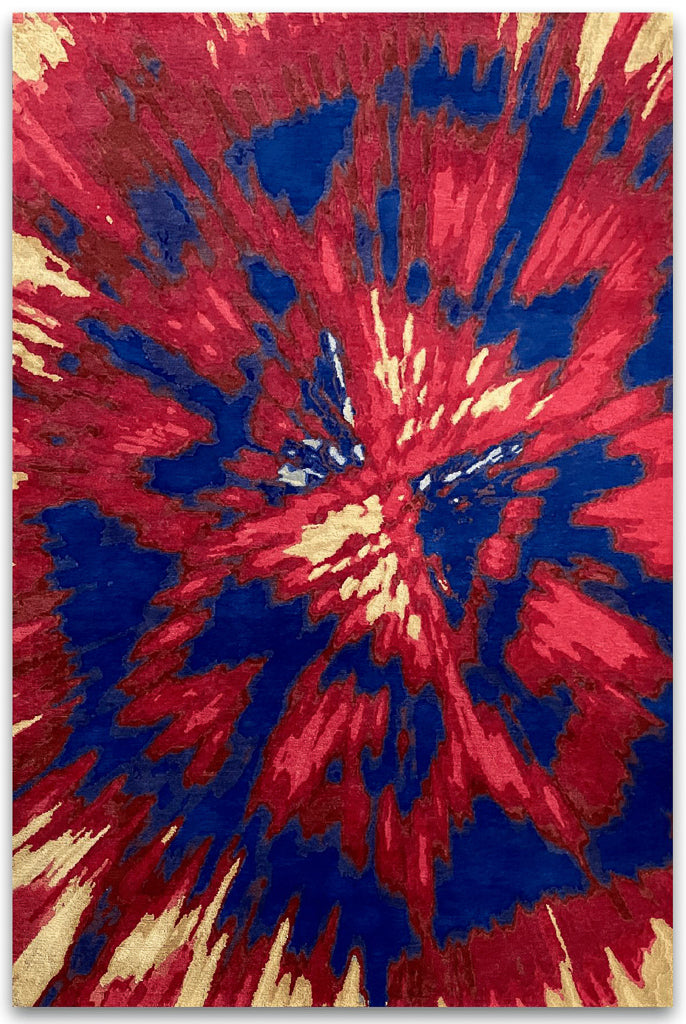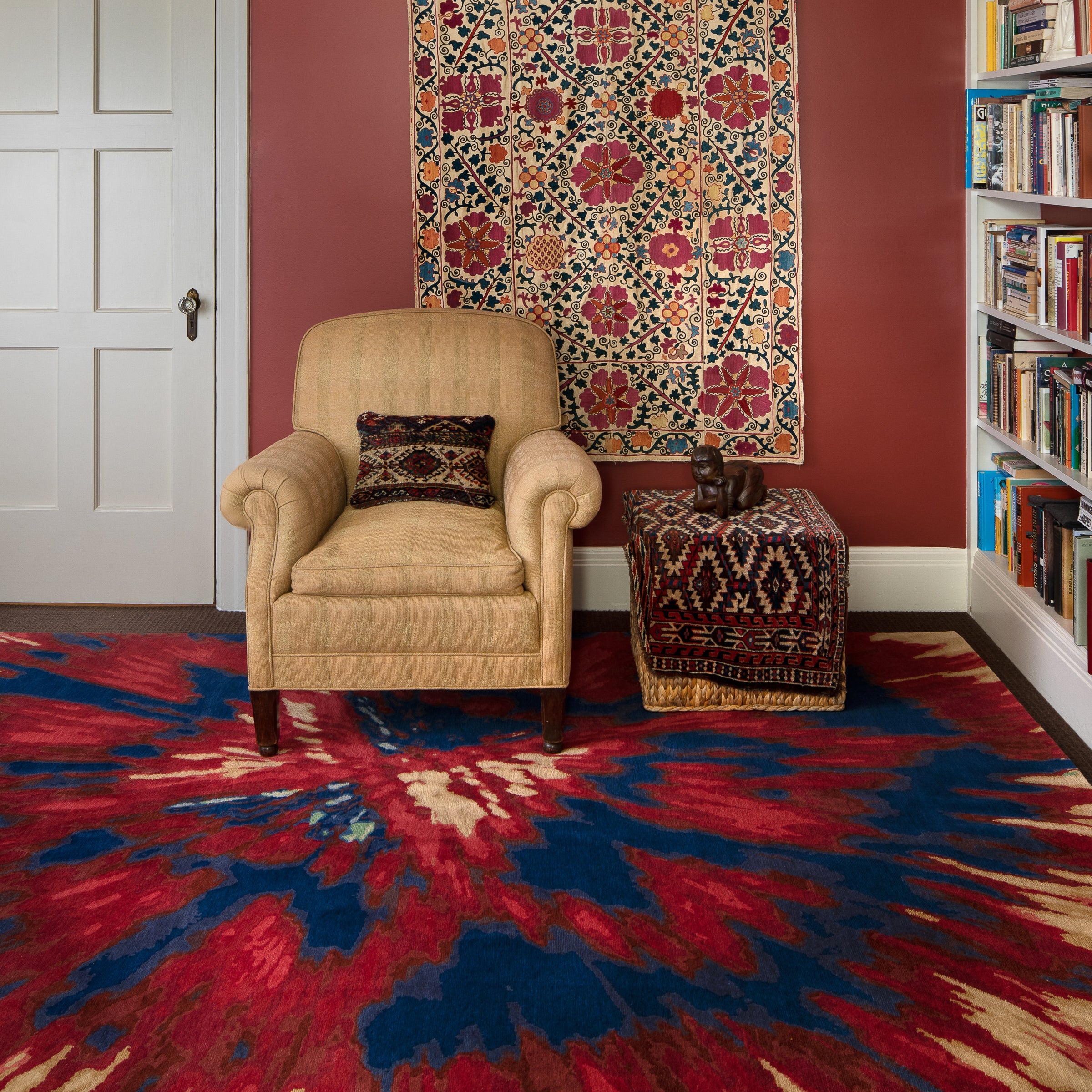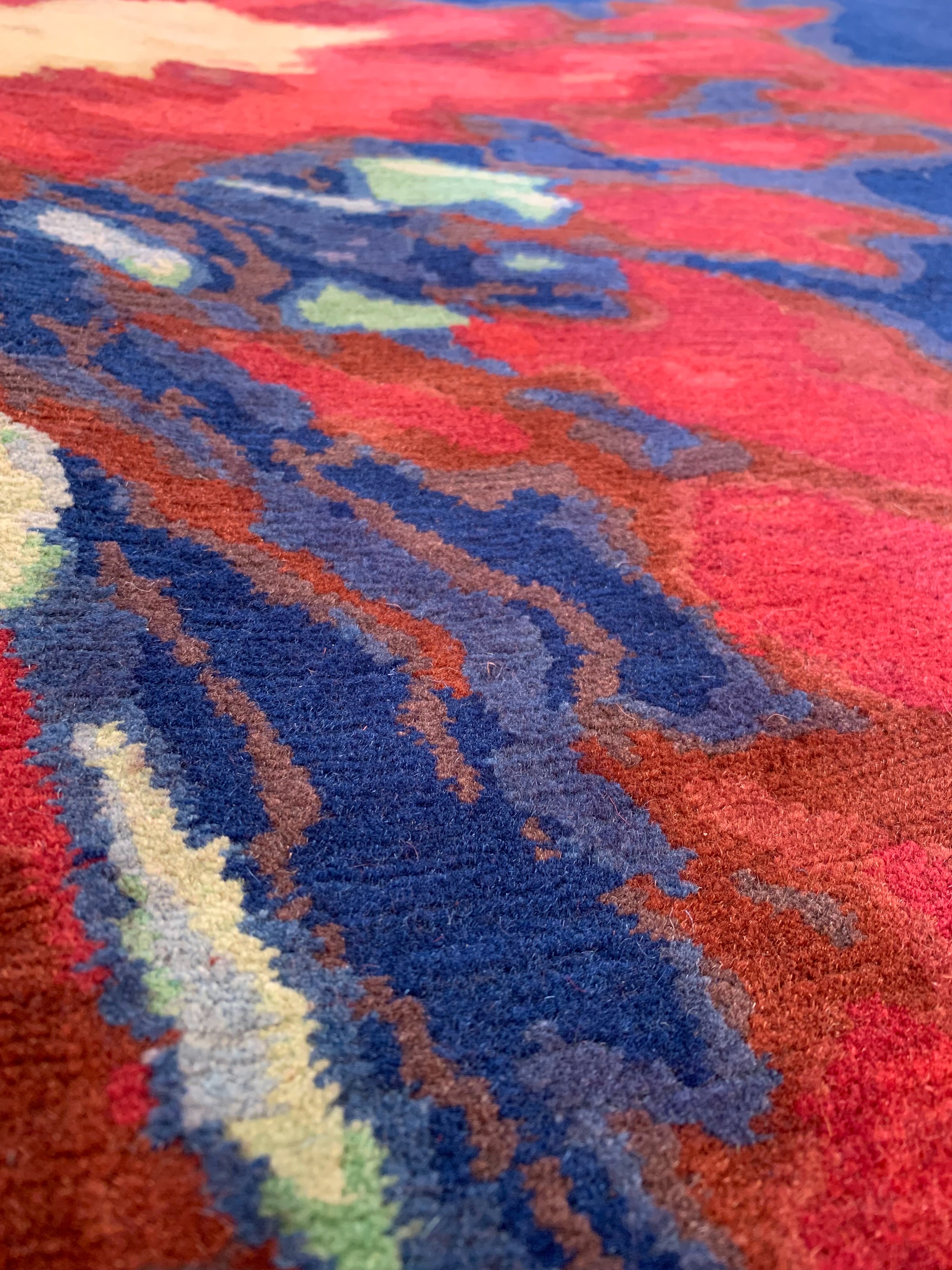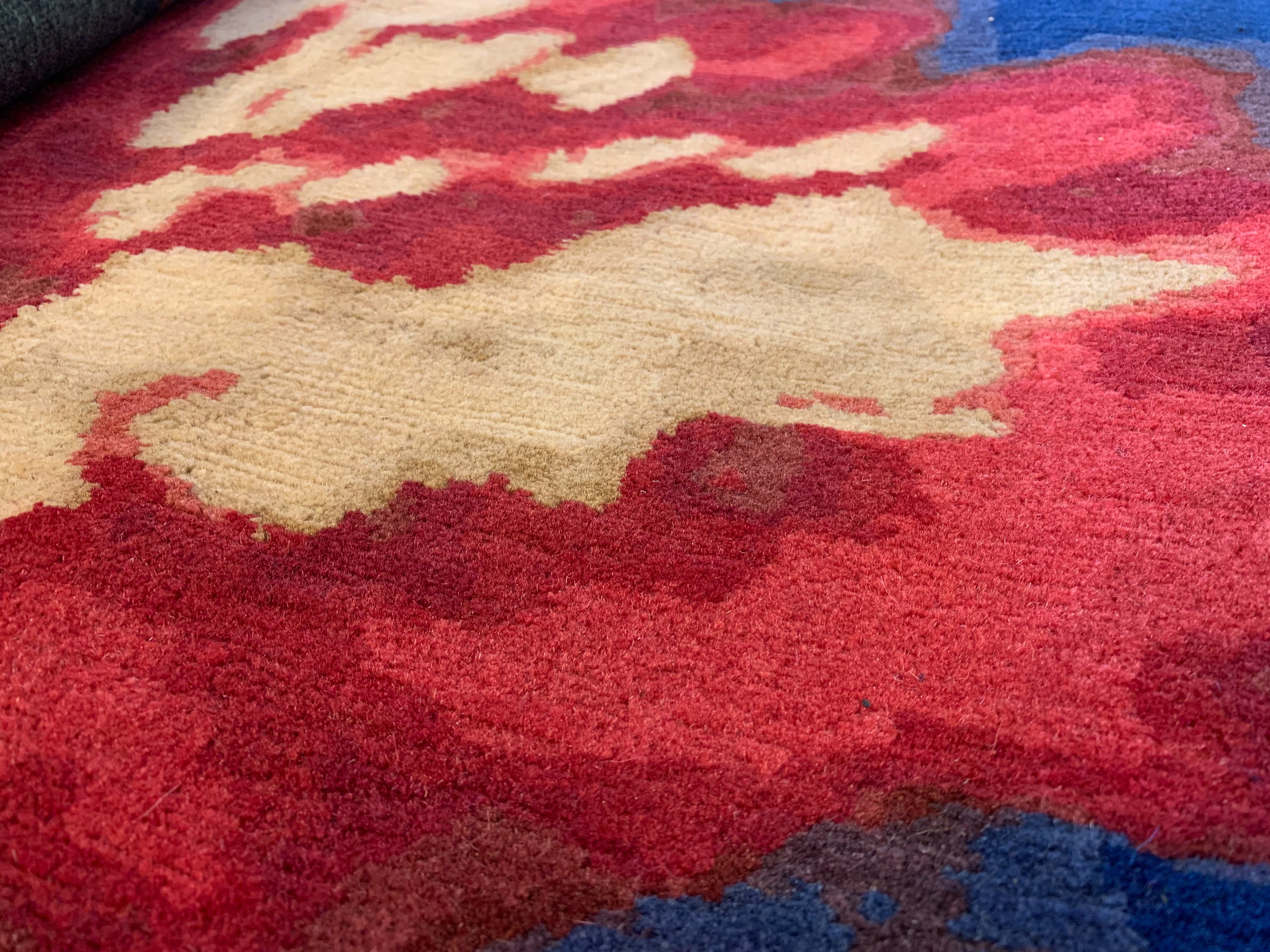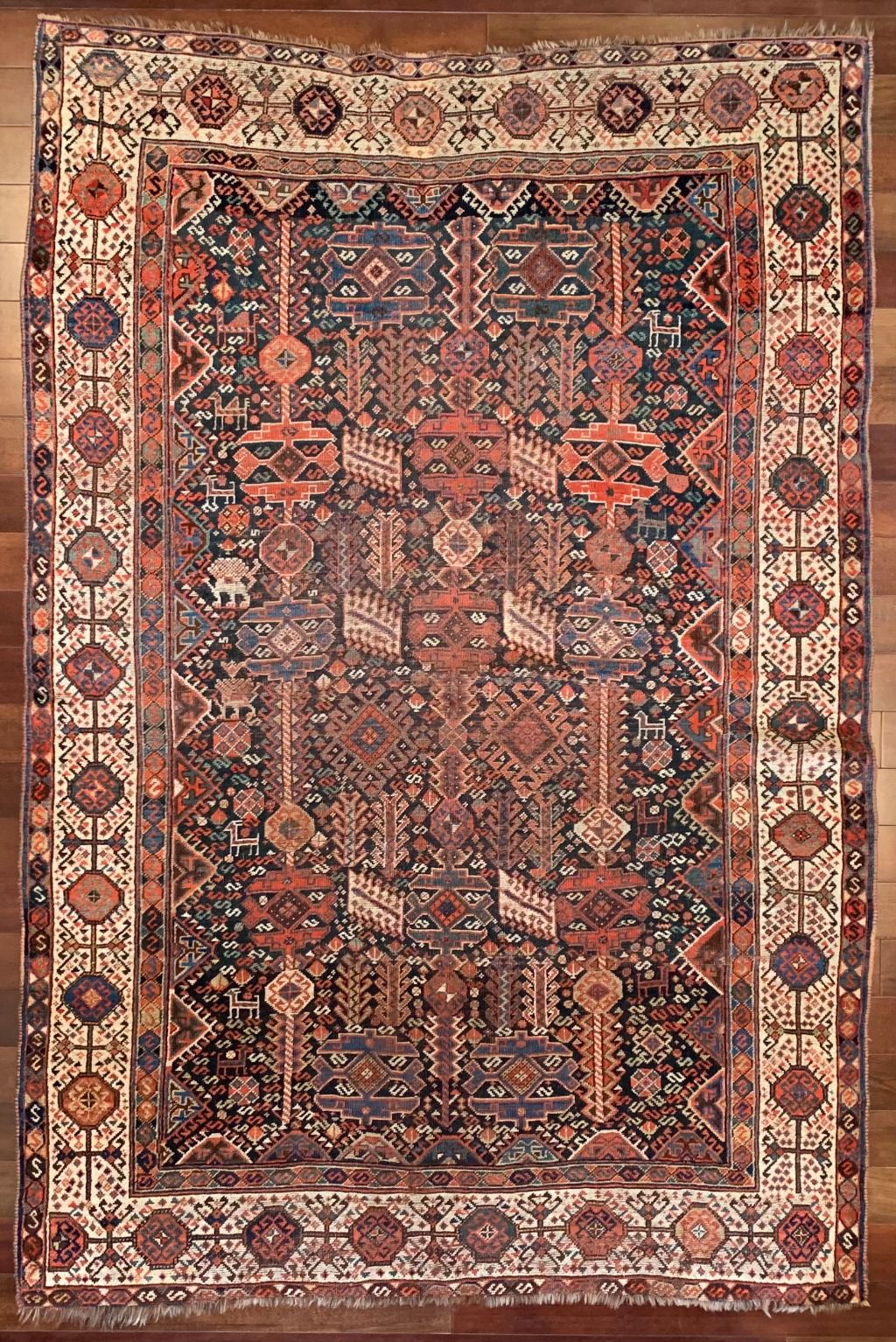 This Is A Millinger + Howells Collection Shekarlu 2.1
In a world full of beautiful objects, why design another rug collection? How can it be fresh and relevant?
Those questions inspired THIS IS A MILLINGER + HOWELLS RUG, a series of 7 wool and silk pieces designed by architect Michael Howells, colorized by textile expert and collector Christiane Millinger, and hand-knotted by exceptional artisans in Nepal. 
Bold, blurred color-saturated designs spin off a central axis, suggesting otherworldly topographies and distant galaxies in each rug in the series. But the source for these images is much closer to home: a set of 5 antique Turkmen Tekke, Beshir, Luri, Yastik, and Qashqaii rugs from the 19th century, collected by Christiane Millinger.

This pattern is derived from a small border element from a Qashqaii rug from the early 1900's. This particular rug is a Shekarlu, a sub-tribe of the once powerful Qashqaii tribal confederacy. Many of the Shekarlu design elements are based on ancient Luri bronze designs. In this particular case they are stylized animal heads.
The Qashqaii tribeswomen created many of their domestically-used textiles out of the wool they harvested off their sheep and dyed them with wild madder and milkweed. This particular rug would have been produced for trade. They traded their more formal rugs for salt, weapons, metals and other items they could not forage or make themselves.
I am particularly fond of the weavers' connection to ancient symbolism and their use of all natural materials. Our modern interpretation of this rug pays homage to their connection to nature and to a continued human need for creative expression. 
All pieces in the This is a Millinger + Howells Rug Collection are now available to order, with our originals currently able to be viewed in our showroom located at 2037 NW Lovejoy St in Portland, Oregon. Please allow 4 to 6 months for ordered pieces. Oversized and custom sized pieces should be ordered directly from us and we can be reached at (971) 444-2440
This Is A Millinger + Howells Collection Shekarlu 2.1
Need more information on this item?
Contact Us
Phone our Showroom, we would be happy to answer your questions or assist in arranging an in-home trial of a rug. +1 971.444.2440
Contact