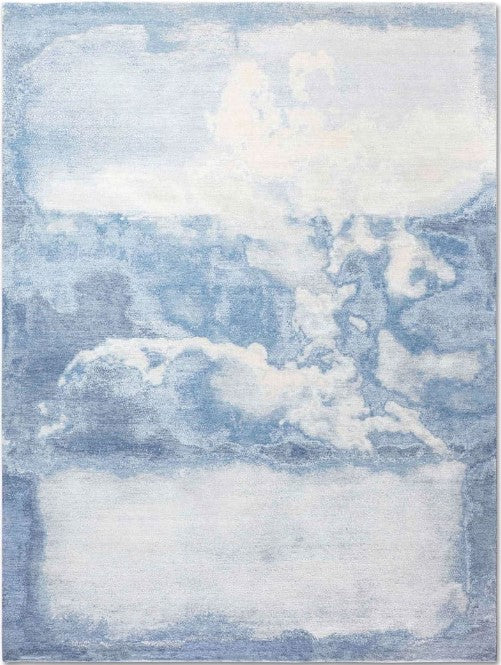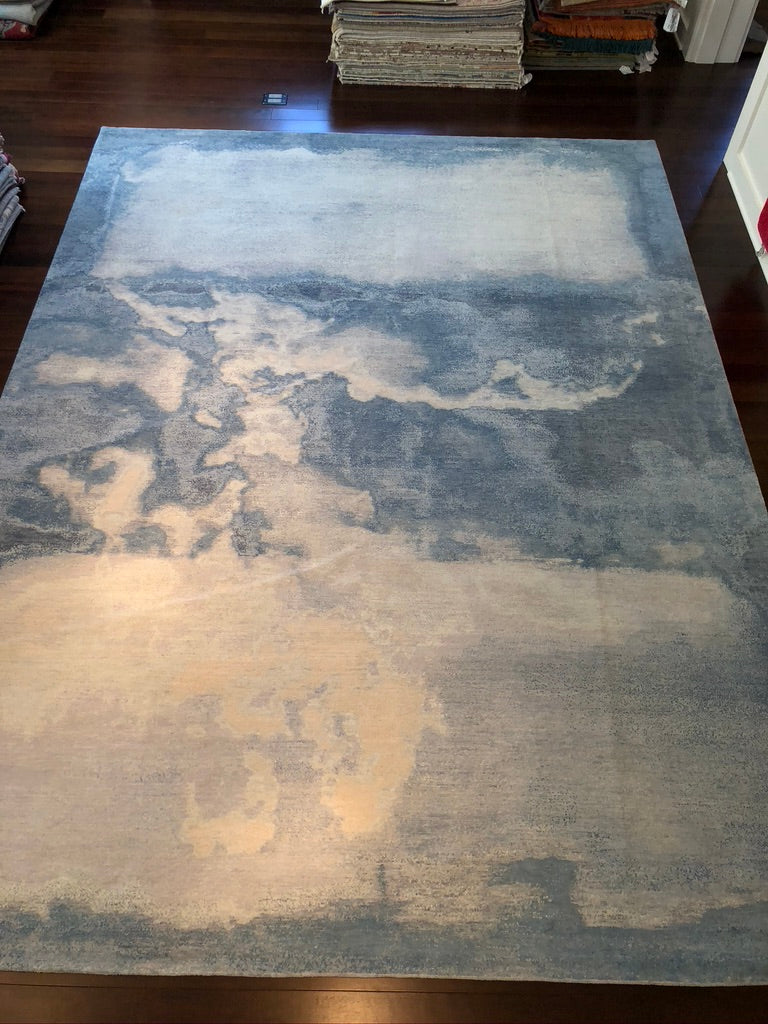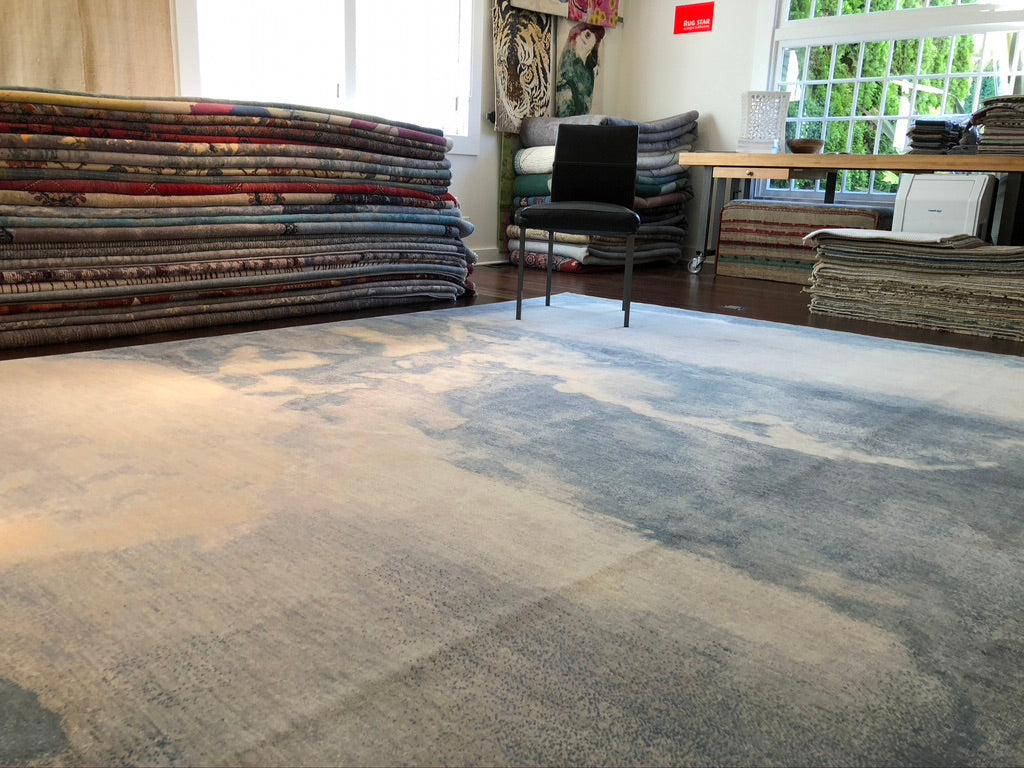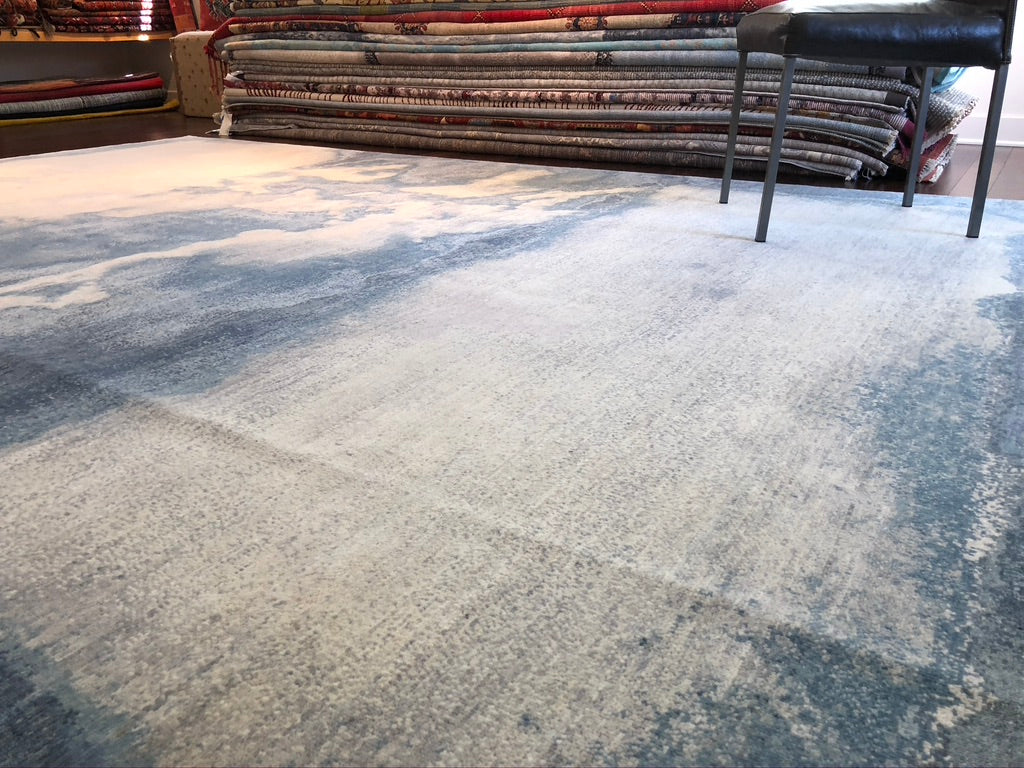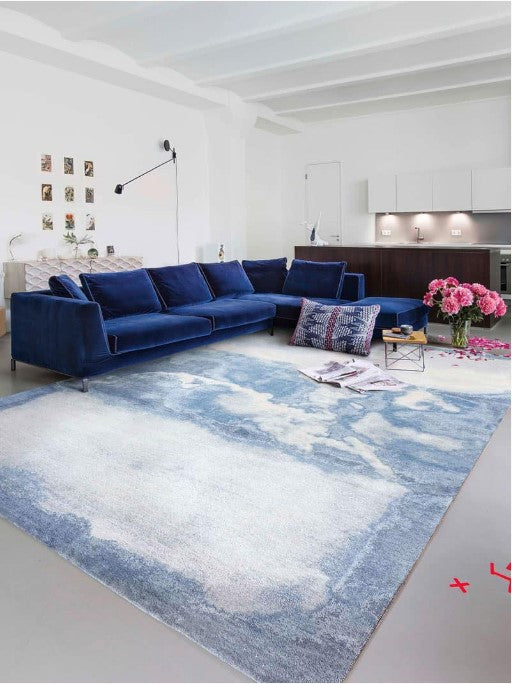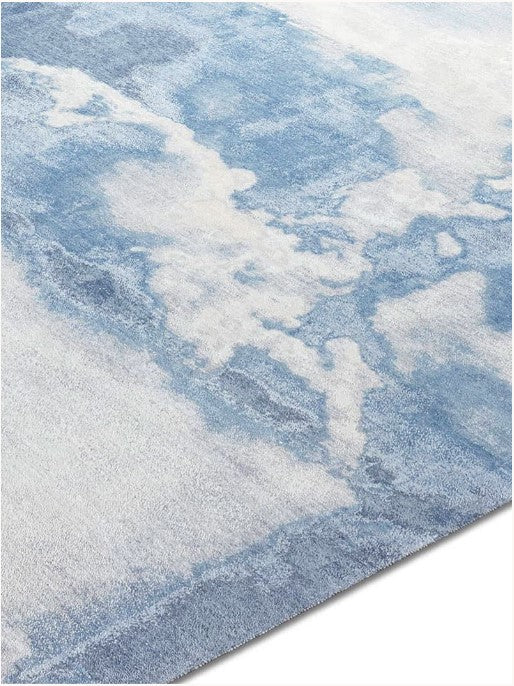 Waterlily No. 15, Clouds Sandblast 9x12 Rug from Rug Star
This Rothko influenced interpretation of clouds is full of subtle drama and depth.

The Clouds No. 15 from Rug Star continues the Waterlily Series influenced by the later period works Mark Rothko and usage of large color blocks and rectangles intended to convey and emotional drama to the viewer.
Jürgen Dahlmanns of Rug Star, after a visit with us here in Portland (and as an homage to the city Rothko himself attended High School upon emigrating to the United States) has taken this concept and used it in a series of rugs that begin as three rectangles, but often take on lives of their own. No. 15 Clouds blends this concept with a dramatic sky-scape in soft blues and grays.

The surface texture of the No. 15 Clouds achieves an incredible softness in look and feel due to a process Rug Star innovated, not dissimilar from sandblasting. 
This is just one example of the many wonderful rugs that we have in our showroom. Purchase through our site and have it shipped to you, or come see this or any of our other unique and one-of-a-kind hand-knotted rugs in person at our 2037 NW Lovejoy Street showroom in NW Portland, Oregon.
Measures: 9'0" x 12'0"
Materials: Wool
Hand-knotted in India
Rug # 7627
Shipping calculated by weight via Shopify.
Waterlily No. 15, Clouds Sandblast 9x12 Rug from Rug Star
Need more information on this item?
Contact Us
Phone our Showroom, we would be happy to answer your questions or assist in arranging an in-home trial of a rug. +1 971.444.2440
Contact