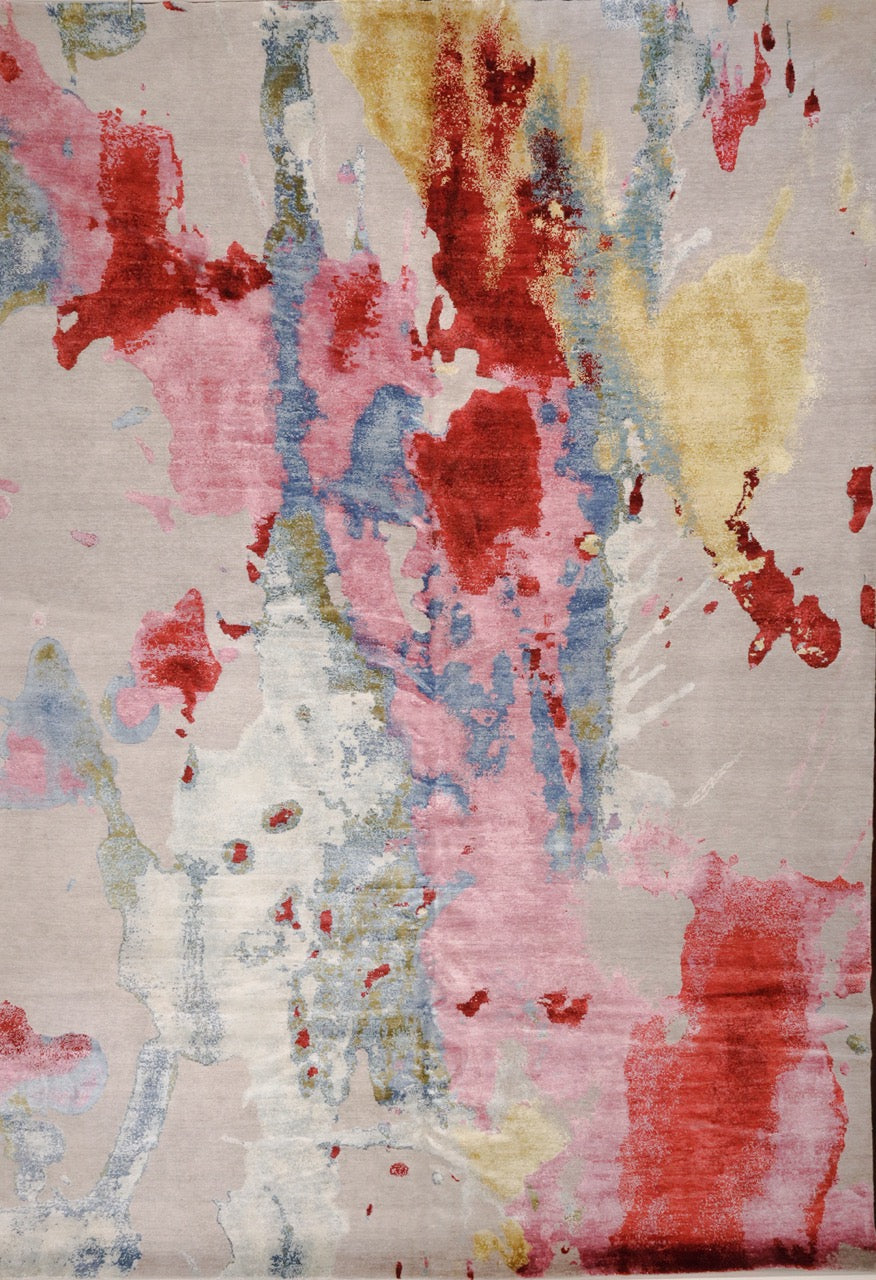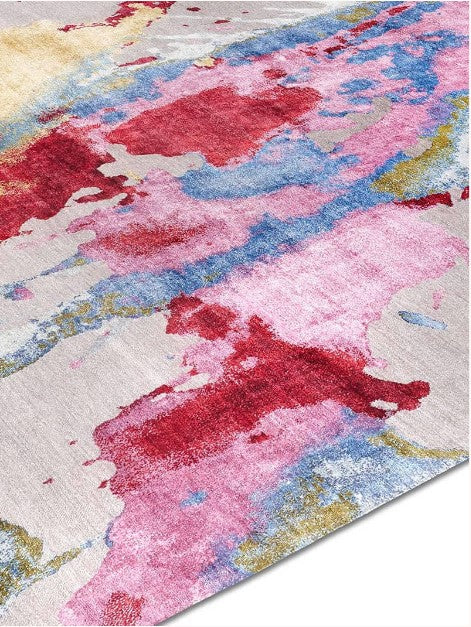 Splash No. 04 10x14 in Silk from Rug Star
If Jackson Pollock had gone in to rug making...

The Splash No. 04 from Jügen Dahlmann's Rug Star is an energetic collision of carpet making and modern art. The dynamic interplay of bright pink, red, silver, and base grey tone makes for a stunningly original area rug that truly elevates the floor in to a fifth gallery wall in the home. 
The brightly dyed Chinese silk takes on a myriad of subtle tones that need to be seen to be believed. Truly a one-of-a-kind masterpiece from Rug Star. 
This is just one example of the many wonderful rugs that we have in our showroom. Purchase through our site and have it shipped to you, or come see this or any of our other unique and one-of-a-kind hand-knotted rugs in person at our 2037 NW Lovejoy Street showroom in NW Portland, Oregon.
Measures: 10'0" x 14'0"
Materials: Silk
Hand-knotted in India
Rug # RS-0131
Shipping calculated by weight via Shopify.
Splash No. 04 10x14 in Silk from Rug Star
Need more information on this item?
Contact Us
Phone our Showroom, we would be happy to answer your questions or assist in arranging an in-home trial of a rug. +1 971.444.2440
Contact