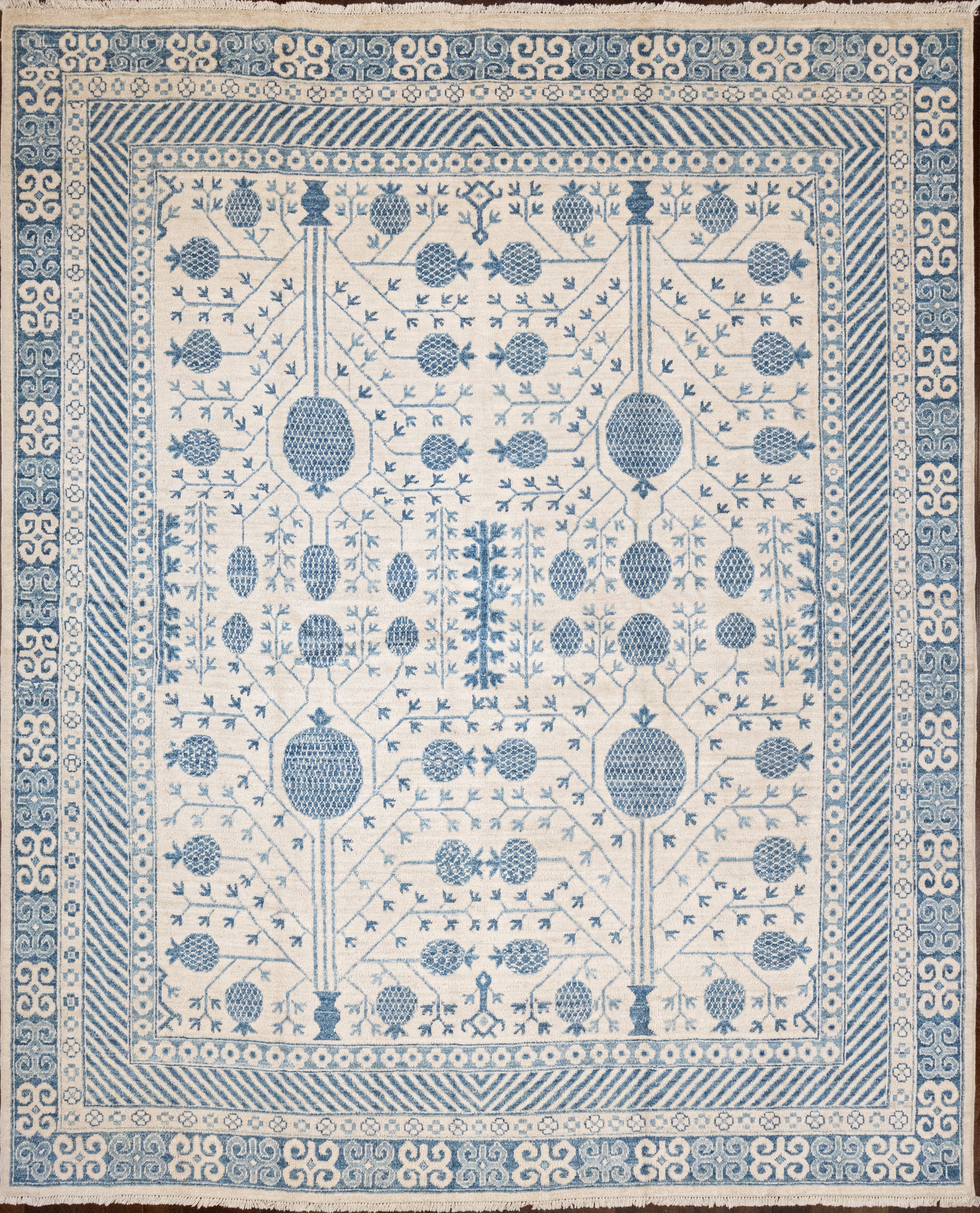 Khotan Style Ivory and Delft Blue 8x10 Rug
This cool blue 8x10 reflects the combinations of cultures that traded from one end of the Silk Road to the other. 

This cooler toned 8x10 features a combination of Persian and Chinese elements that aren't uncommon for Khotan style rugs. Blending influences and cultures, these rugs often reflect a mixture of the peoples along the Silk Road as they traded and exchanged not only material, but ideas and designs as well.
The pomegranates blooming here signify the variety of experiences in life while the border suggests a Chinese influence. The color blue is also said to symbolize heaven and immortality in Chinese rugs. 

This is just one example of the many wonderful rugs that we have in our showroom. Purchase through our site and have it shipped to you, or come see this or any of our other unique and one-of-a-kind hand-knotted rugs in person at our 2037 NW Lovejoy Street showroom in NW Portland, Oregon.
Measures: 7'11" x 9'7"
Materials: Wool
Hand-knotted in Pakistan
Rug # 8808
Shipping calculated by weight via Shopify.
Khotan Style Ivory and Delft Blue 8x10 Rug
Need more information on this item?
Contact Us
Phone our Showroom, we would be happy to answer your questions or assist in arranging an in-home trial of a rug. +1 971.444.2440
Contact