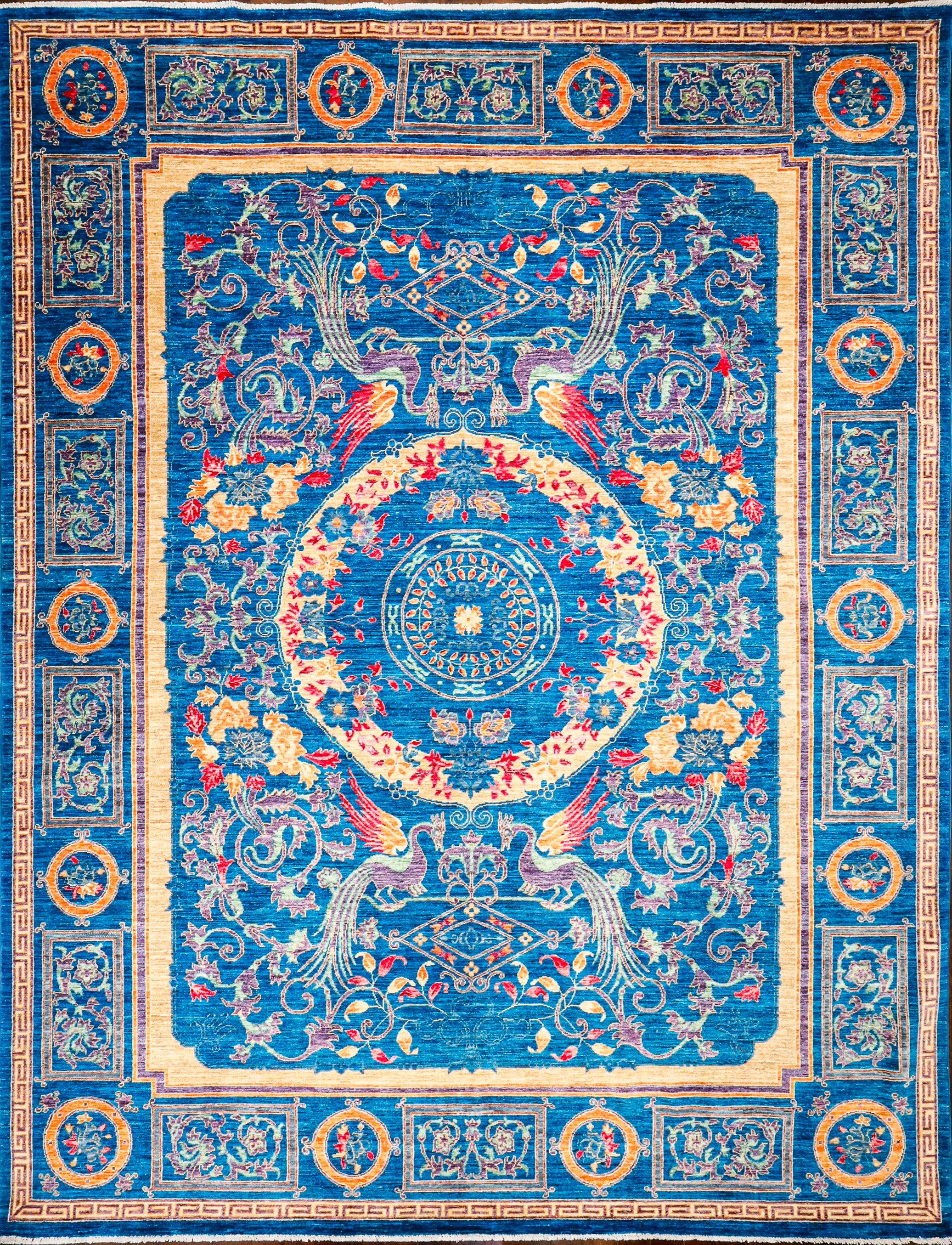 1920's Peking Style Deco 9x12 Rug
Incredible Deco Style 9x12 Rug That Resonates With 1920's and 30's Influence. 

This Deco inspired design has roots in the Nichols and Peking era rugs that were so popular in the 1920's and 30's. Using the same signature golds and blues, along with the peacock figures around a central circular medallion, this piece hardens back to a very romantic and grand era of rug production. 

This is just one example of the many wonderful rugs that we have in our showroom. Purchase through our site and have it shipped to you, or come see this or any of our other unique and one-of-a-kind hand-knotted rugs in person at our 2037 NW Lovejoy Street showroom in NW Portland, Oregon.
Measures: 9'1" x 11'9"
Materials: Wool
Hand-knotted in Pakistan
Rug # 8859
Shipping calculated by weight via Shopify.
1920's Peking Style Deco 9x12 Rug
Need more information on this item?
Contact Us
Phone our Showroom, we would be happy to answer your questions or assist in arranging an in-home trial of a rug. +1 971.444.2440
Contact