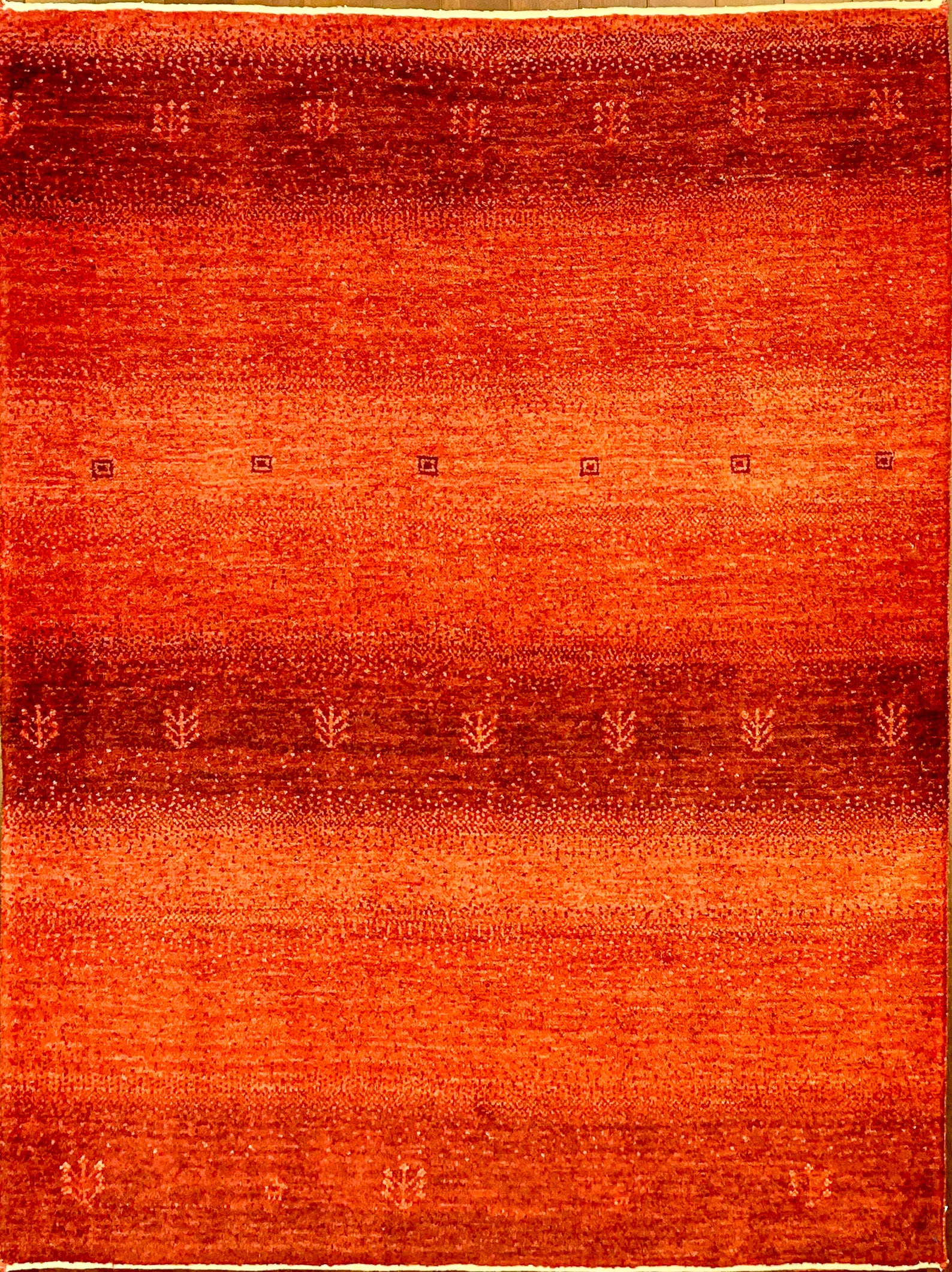 Classic Tribal Gabbeh with Great Color Gradient. 
One thing that makes Gabbehs such wonderful rugs is the perfect harmony of materials and craftsmanship that produces the spectrum of shades that dance throughout them.
This is the result of the high altitude wool cultivated from sheep that have spent generations migrating through the Zagros Mountains which define the western and southern edge of the Iranian Plateau. The hand cutting, spinning, and processing of the wool means that it retains much of its natural lanolin. When this wool is combined with a dye made using the root of the madder plant, once it has matured for five years, each strand takes the dye slightly differently. The result is the wide spectrum of shades and tones present in the finished piece, each as individual as the person who wove it.
This is just one example of the many wonderful rugs that we have in our showroom. Purchase through our site and have it shipped to you, or come see this or any of our other unique and one-of-a-kind hand-knotted rugs in person in our 2037 NW Lovejoy Street showroom in NW Portland, Oregon.
Measures: 4'5" x 5'10"
Materials: Handspun Wool and Naturally Sourced Dyes
Hand-knotted in Southern Iran by Semi-Nomadic Weavers.
Rug #7895
Shipping calculated by weight via Shopify.
Need more information on this item?
Contact Us
Phone our Showroom, we would be happy to answer your questions or assist in arranging an in-home trial of a rug. +1 971.444.2440
Contact