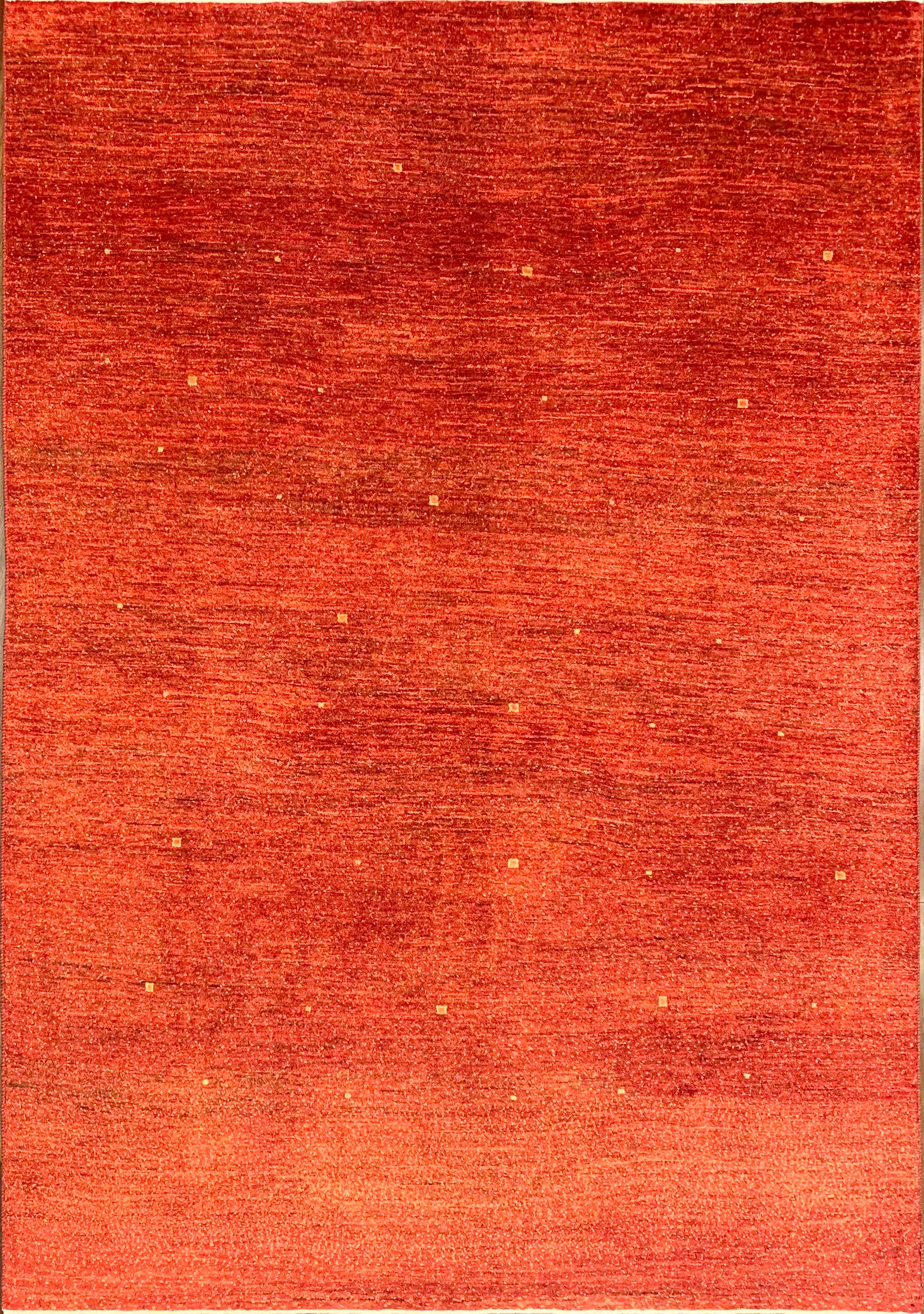 The Timeless Red Tribal Gabbeh with Small Flecks of Gold.
Semi-nomadic herders have been knotting carpets as bedding rolls for centuries. Often these plush carpets, made using wool from the sheep raised in the high elevations and migrated through the valleys of the Zagros Mountains of Southern Iran, were mostly unadorned and would occasionally contain charms to ward off evil spirits and offer protection to the user. Some began getting more and more unique and almost abstract depiction of landscapes and patches of random color.
Around the late 70's and 80's the wider rug world began to notice these carpets, as well as take notice of their durability a direct result of the hand production and naturally sourced dyes being used to make them. This particular Gabbeh is made using the root of the madder plant, which takes between 5 to 7 months to mature enough to harvest for dye production.
This is just one example of the many wonderful rugs that we have in our showroom. Purchase through our site and have it shipped to you, or come see this or any of our other unique and one-of-a-kind hand-knotted rugs in person in our 2037 NW Lovejoy Street showroom in NW Portland, Oregon.
Measures: 5'5" x 7'9"
Materials: Handspun Wool and Naturally Sourced Dyes
Hand-knotted in Southern Iran by Semi-Nomadic Weavers.
Rug #7538
Shipping calculated by weight via Shopify.
Need more information on this item?
Contact Us
Phone our Showroom, we would be happy to answer your questions or assist in arranging an in-home trial of a rug. +1 971.444.2440
Contact