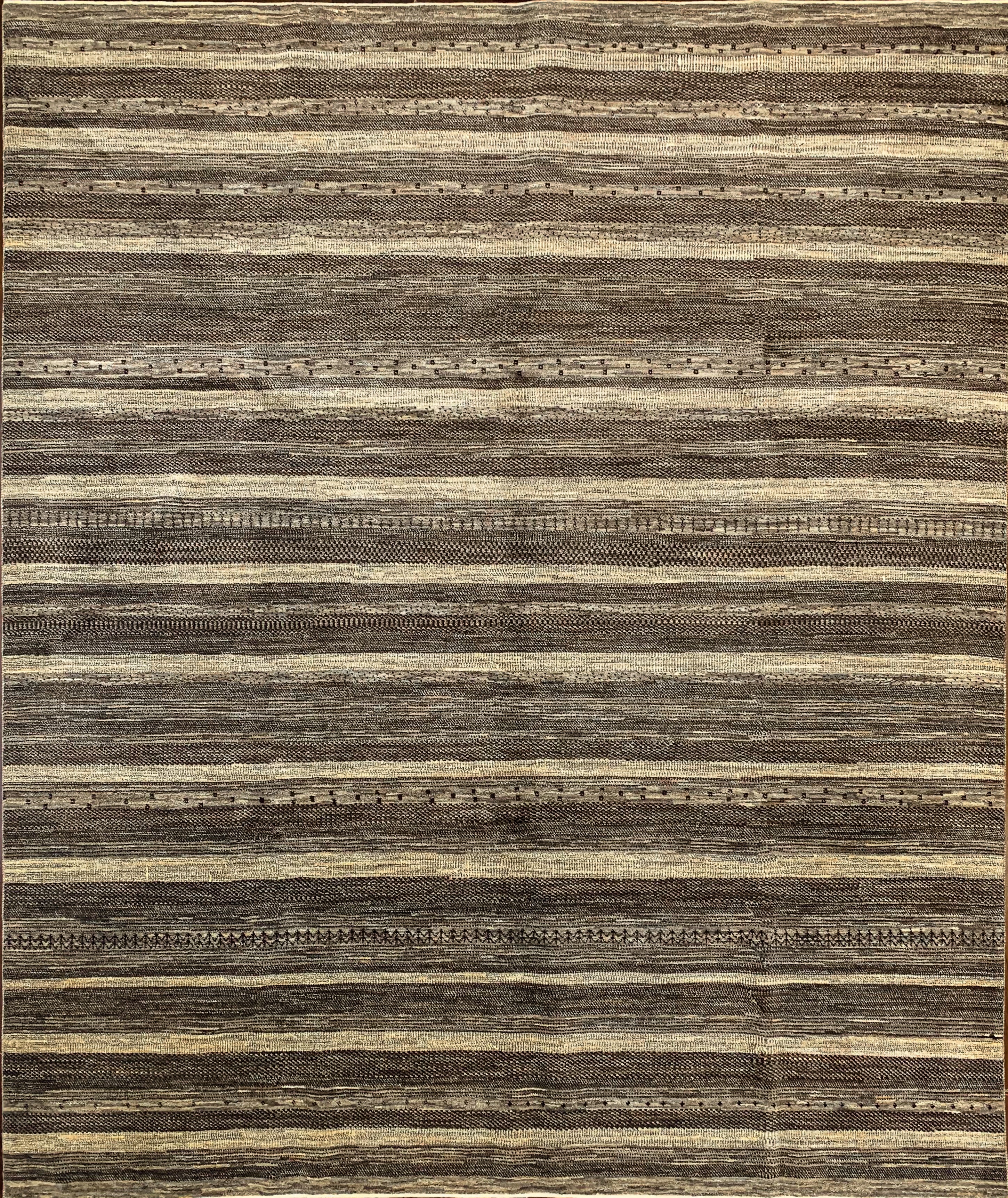 A Wonderful Palette of Darker Natural Toned Wool Artfully Woven into Stripes
This Gabbeh gets much of its variety of dark tones from the wool trimmed from darker sheep. Some has almost a bluish hue at times, and this has been hand-knotted into a elegant striped pattern with lighter ivory colored wool. The heathering, or abrash, is all done intentionally and by the weaver as they worked on this piece for months at a time.  Soft and plush pile. This one-of-a-kind piece from our Gabbeh Collection is ideal for a living room or a bedroom. Cozy and feels great under the foot.
This is just one example of the many wonderful rugs that we have in our showroom. Purchase through our site and have it shipped to you, or come see this or any of our other unique and one-of-a-kind hand-knotted rugs in person in our 2037 NW Lovejoy Street showroom in NW Portland, Oregon.
Measures: 8'1" x 9'7"
Materials: Handspun Wool and Naturally Sourced Dyes
Hand-knotted in Southern Iran by Semi-Nomadic Weavers.
Rug #7723
Shipping calculated by weight via Shopify.
Need more information on this item?
Contact Us
Phone our Showroom, we would be happy to answer your questions or assist in arranging an in-home trial of a rug. +1 971.444.2440
Contact