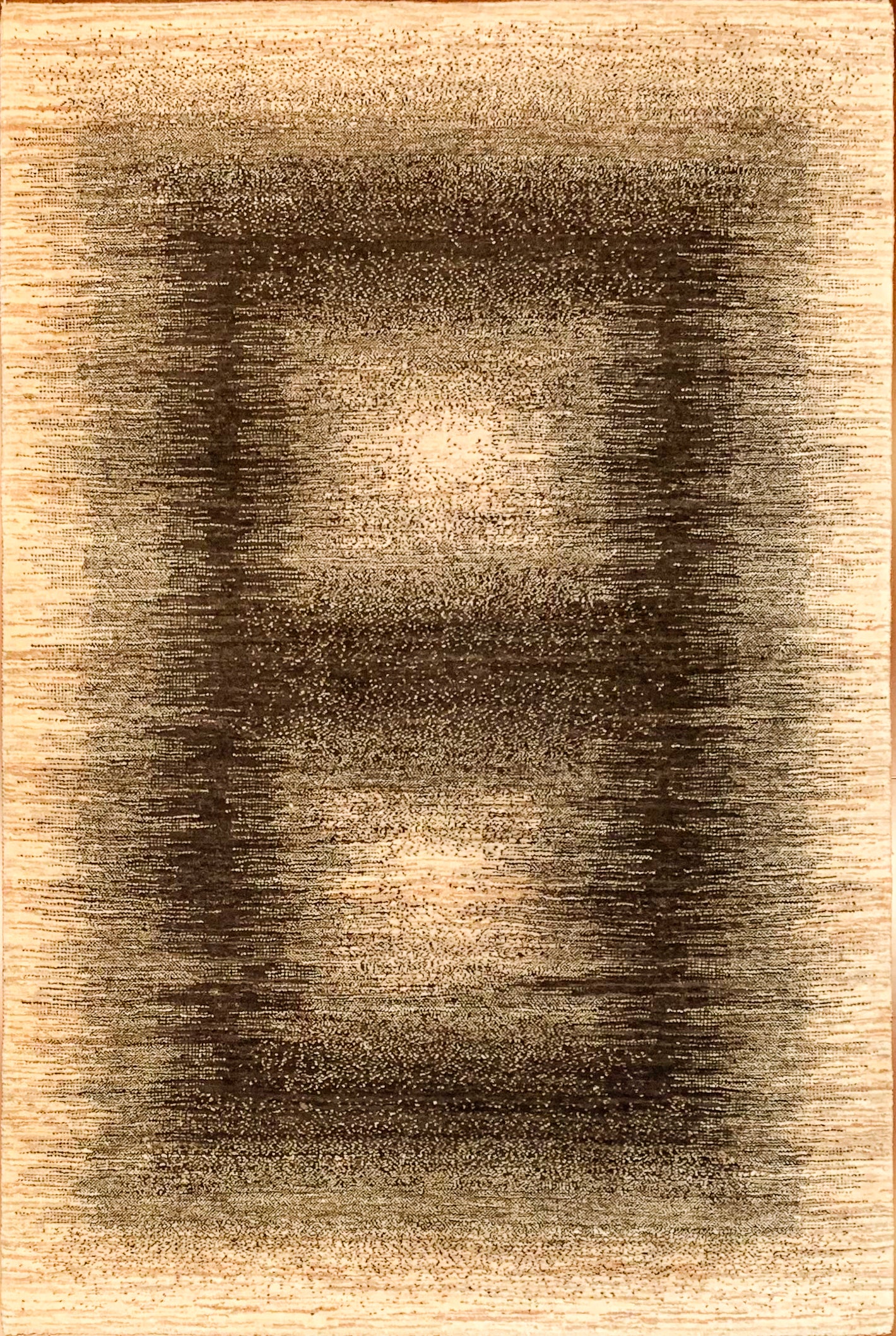 Warm Neutral Toned 4x6 Shekarlou Gabbeh
Gabbeh With Natural Wool Tones To Produce an Illusion of Depth 
This hand-knotted Gabbeh features only wool in the nautral tones of the sheep that produced it. The selection of yarns is what creates the depth of design. These yarns retain much of the natural lanolin which produces a rug that is incredibly hard-wearing and resitant to staining.
These types designs are unique in that the weavers attempt to depict emotion and feeling versus attempting to document a tangible thing such as a landscape. The depth of this particular handmade is staggering and unbelievable that this is achieved using on the the naturally occurring variation in form one sheep's wool to the next. 
This is just one example of the many wonderful rugs that we have in our showroom. Purchase through our site and have it shipped to you, or come see this or any of our other unique and one-of-a-kind hand-knotted rugs in person in our 2037 NW Lovejoy Street showroom in NW Portland, Oregon.
Measures: 4'0" x 6'0"
Materials: Handspun Wool and Naturally Sourced Dyes
Hand-knotted in Southern Iran by Semi-Nomadic Weavers.
Rug #6209
Shipping calculated by weight via Shopify.
Warm Neutral Toned 4x6 Shekarlou Gabbeh
Need more information on this item?
Contact Us
Phone our Showroom, we would be happy to answer your questions or assist in arranging an in-home trial of a rug. +1 971.444.2440
Contact