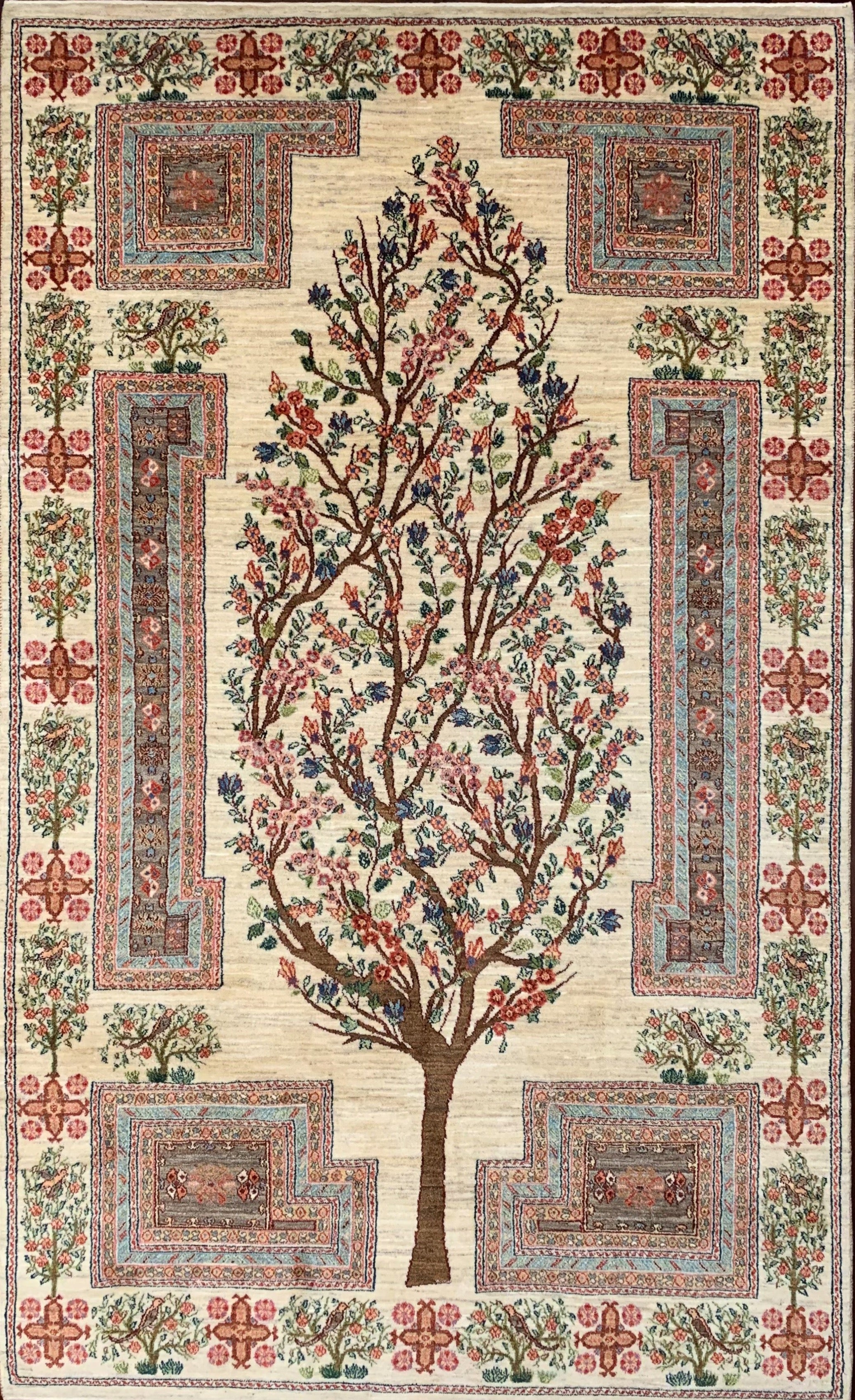 Luri Tree of Life 6x9 Gabbeh
Classic Garden Rug Pattern with Tree of Life
This is an homage to the classic formal garden rugs that were once commissioned by the courts in the Persian Empire. Together with Zollanvari, Christiane designed this piece to represent some of her favorite design elements that are often seen in these classic pieces. This rug is also made with the time tested methods used to make Gabbeh rugs, so besides being beautiful, it is also one of the most durable rugs available. 
This is just one example of the many wonderful rugs that we have in our showroom. Purchase through our site and have it shipped to you, or come see this or any of our other unique and one-of-a-kind hand-knotted rugs in person in our 2037 NW Lovejoy Street showroom in NW Portland, Oregon.
Measures: 5'1" x 9'7"
Materials: Handspun Wool and Naturally Sourced Dyes
Hand-knotted in Southern Iran by Semi-Nomadic Weavers.
Rug #8642
Shipping calculated by weight via Shopify.
Luri Tree of Life 6x9 Gabbeh
Need more information on this item?
Contact Us
Phone our Showroom, we would be happy to answer your questions or assist in arranging an in-home trial of a rug. +1 971.444.2440
Contact