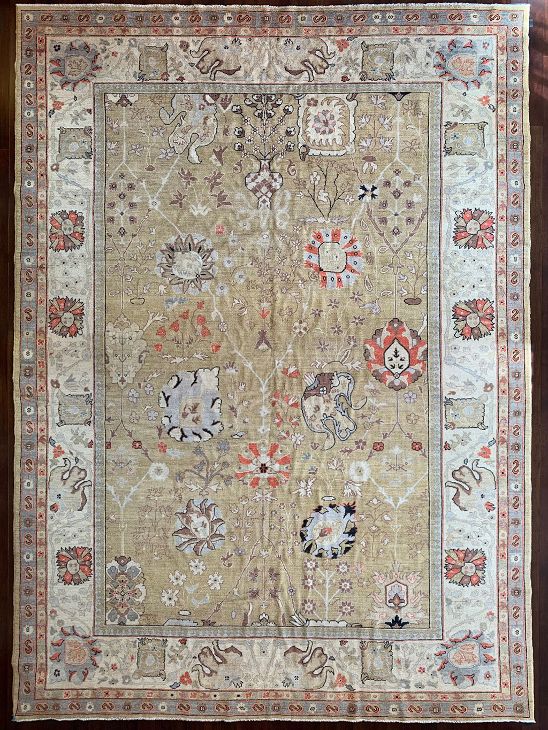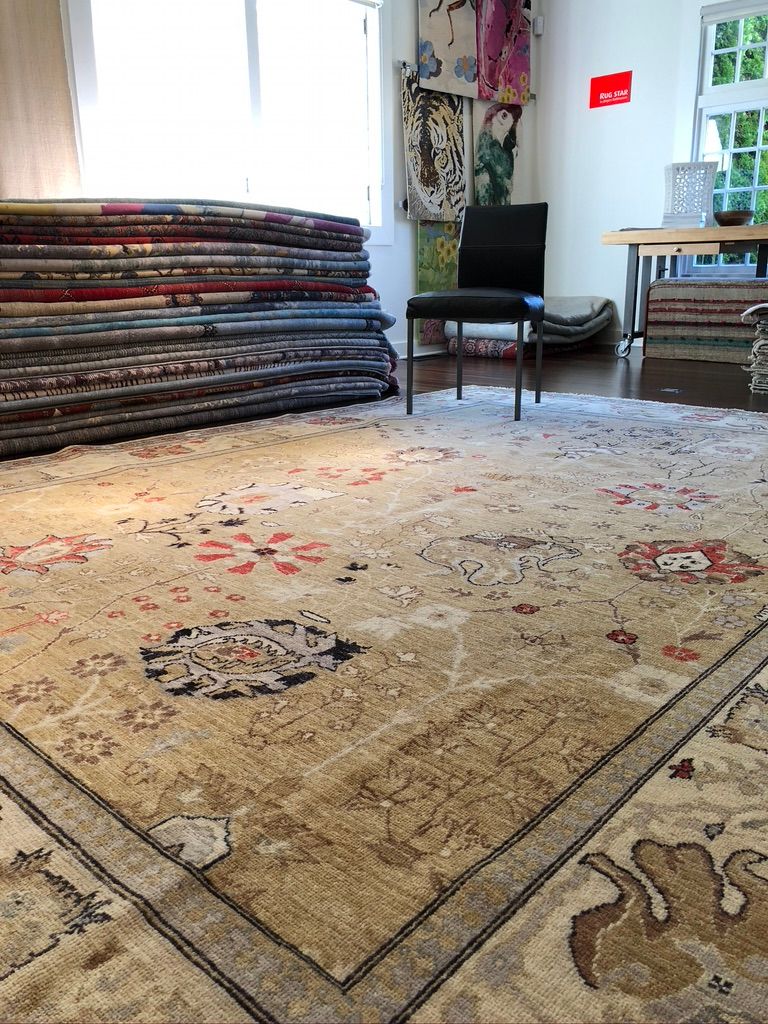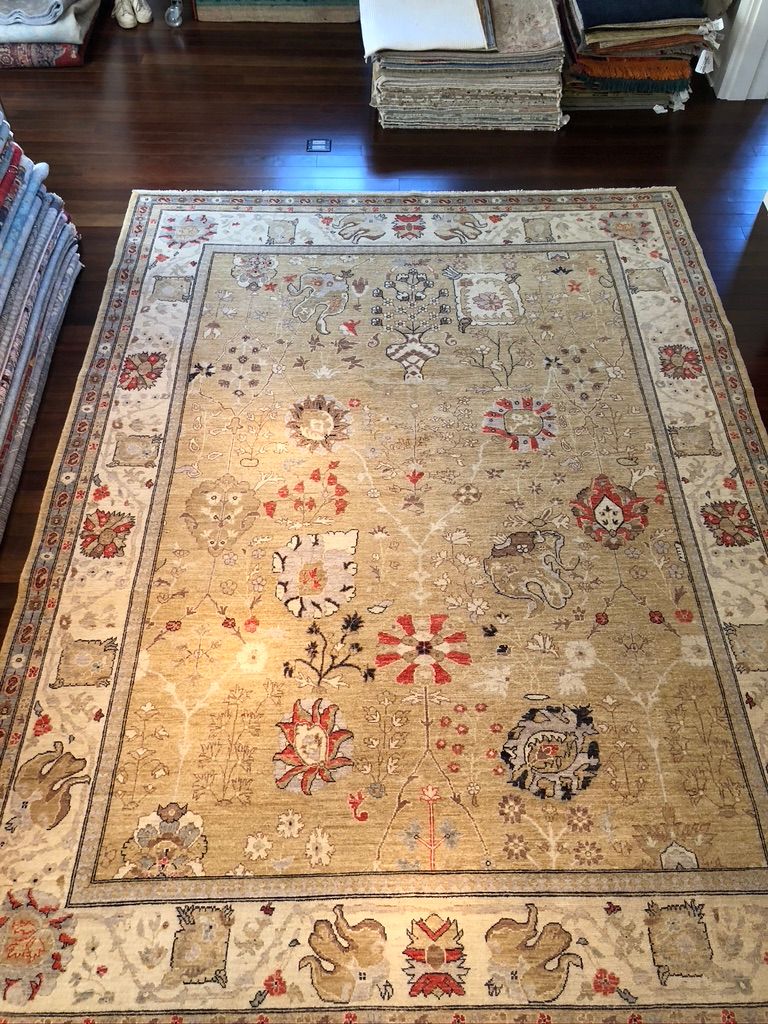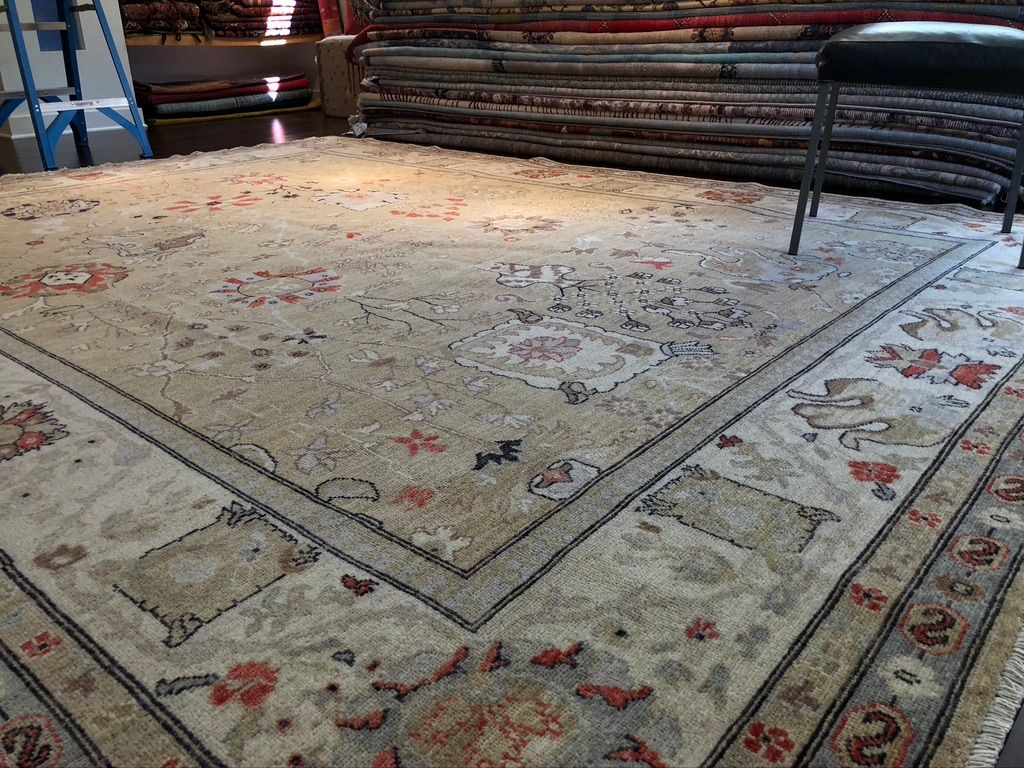 Afghan Produced 9x12 Oushak Rug with Vase Design
Featuring an open design and a looser feel, Oushaks are a great choice for modern interiors seeking a more casual look.
This Oushak style rug was hand-knotted in Afghanistan and measures approximately 9x12. The looser, open, central field with oversized floral elements is a very signature look of these rugs. This rug was made with a pile height on the lower side, which lends itself a more casual feel. The namesake Vase design element can been seen in the upper central portion of the central field. 

This is just one example of the many wonderful rugs that we have in our showroom. Purchase through our site and have it shipped to you, or come see this or any of our other unique and one-of-a-kind hand-knotted rugs in person at our 2037 NW Lovejoy Street showroom in NW Portland, Oregon.
Measures: 9'0" x 11'11"
Materials: Wool
Hand-knotted in Afghanistan
Rug # 7228
Shipping calculated by weight via Shopify.
Afghan Produced 9x12 Oushak Rug with Vase Design
Need more information on this item?
Contact Us
Phone our Showroom, we would be happy to answer your questions or assist in arranging an in-home trial of a rug. +1 971.444.2440
Contact