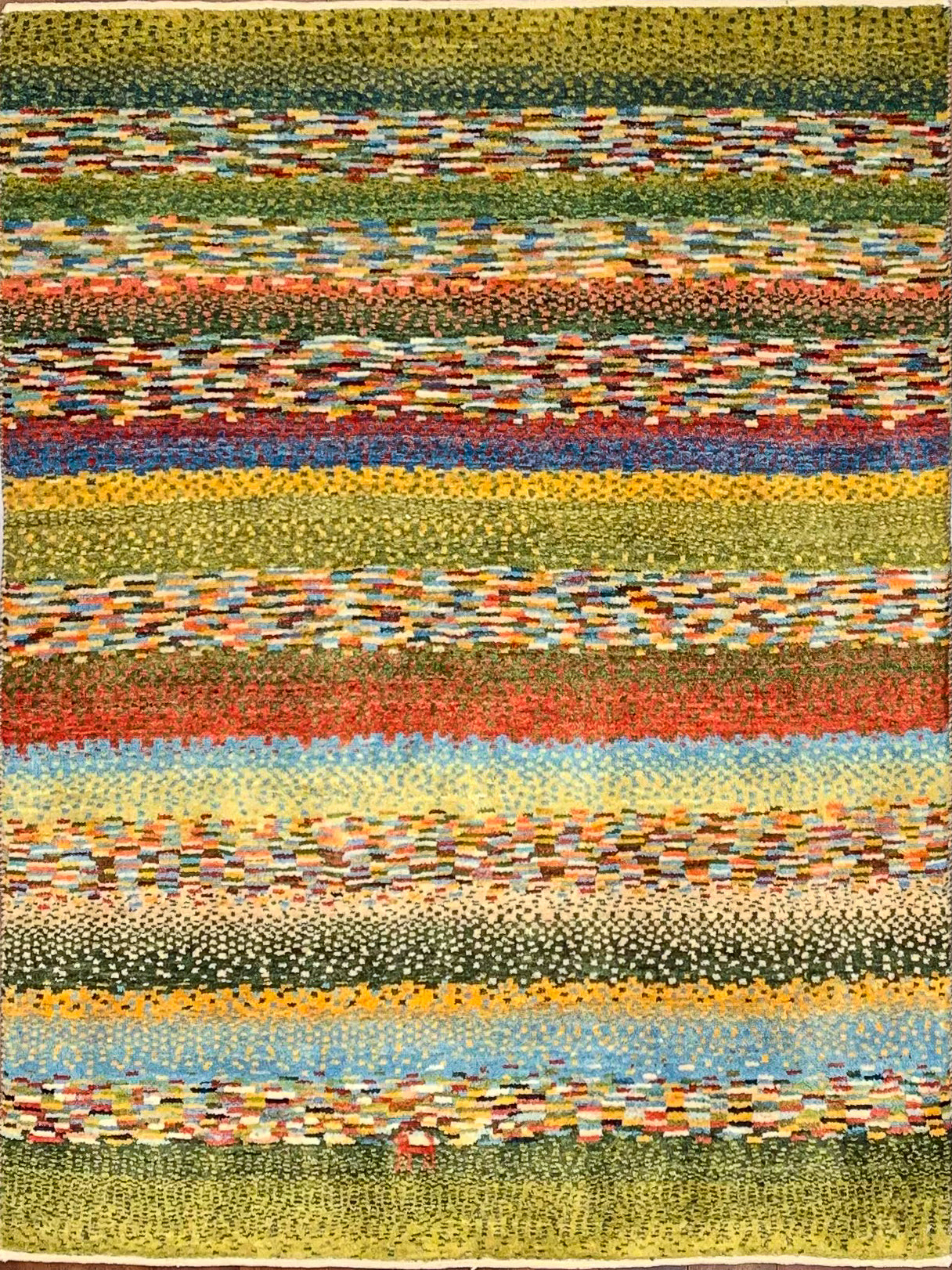 This Energetic Number is Surprisingly Made Using Only Dyes Sourced From Plants and Roots.
One of the truly interesting things about authentic hand-knotted Gabbehs produced in the Zagros Mountains of Iran is the near limitless palette of colors that can be produced using only plant and root sources. Using recipes handed down though families and only by word of mouth, the dyers among these migratory herding tribes combine madder root that has taken 5 years to reach maturity, onion skins and thistle, as well and real indigo to produce an incredible rainbow of colors. And this wild Gabbeh has just about all the tints, hues, and shades they can produce. 
This is just one example of the many wonderful rugs that we have in our showroom. Purchase through our site and have it shipped to you, or come see this or any of our other unique and one-of-a-kind hand-knotted rugs in person in our 2037 NW Lovejoy Street showroom in NW Portland, Oregon.
Measures: 3'5" x 4'6"
Materials: Handspun Wool and Naturally Sourced Dyes
Hand-knotted in Southern Iran by Semi-Nomadic Weavers.
Rug #7897
Shipping calculated by weight via Shopify.
Need more information on this item?
Contact Us
Phone our Showroom, we would be happy to answer your questions or assist in arranging an in-home trial of a rug. +1 971.444.2440
Contact