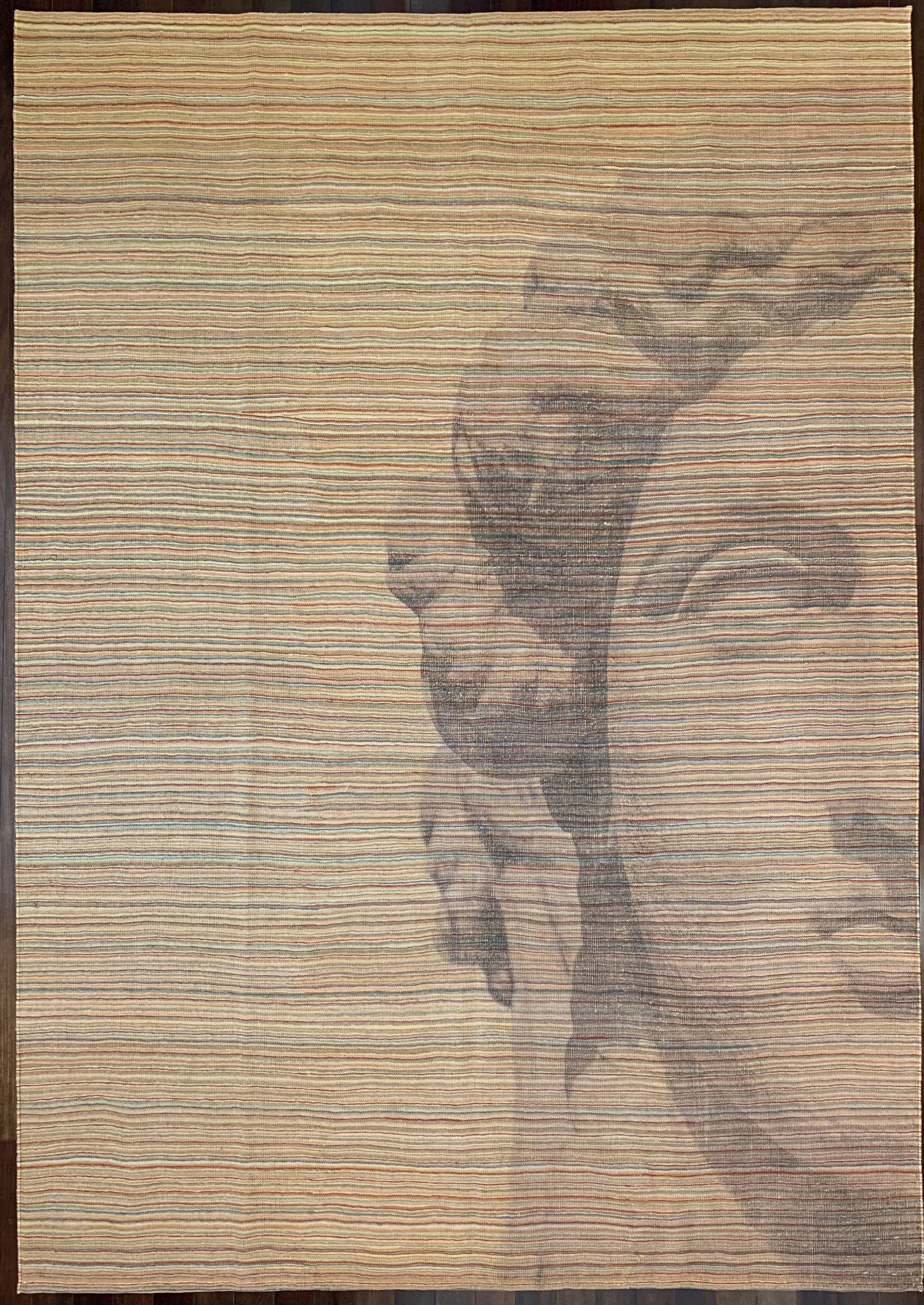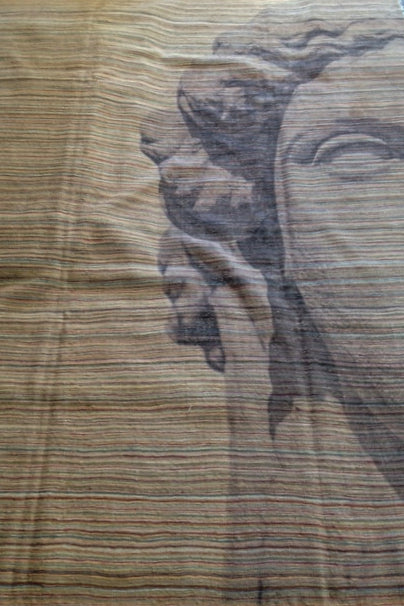 Kilim Face 8x10 Rug or Decorative Textile
Handwoven Wool Kilim with Screenprint of The David
Measures: 7'3" x 10'3"
Material: Wool with silk screen image
Handwoven flatweave Kilim rug with oranges, reds, and browns with a screenprint of half of the face of Michelangelo's David sculpture. Makes a fantantic wall hanging or even a table drapery.
Purchase through our site or contact us to set up a viewing at our 2037 NW Lovejoy St in Northwest Portland
Shipping calculated through Shopify
Kilim Face 8x10 Rug or Decorative Textile
Need more information on this item?
Contact Us
Phone our Showroom, we would be happy to answer your questions or assist in arranging an in-home trial of a rug. +1 971.444.2440
Contact